img 3 loading...
img 4 loading...
img 5 loading...
img 6 loading...
img 7 loading...
img 8 loading...
img 9 loading...
img 10 loading...
img 11 loading...
img 12 loading...
img 13 loading...
img 14 loading...
img 15 loading...
img 16 loading...
img 17 loading...
img 18 loading...
img 19 loading...
img 20 loading...
img 21 loading...
img 22 loading...
img 23 loading...
img 24 loading...
img 25 loading...
img 26 loading...
img 27 loading...
img 28 loading...
img 29 loading...
img 30 loading...
img 31 loading...
img 32 loading...
img 33 loading...
img 34 loading...
img 35 loading...
img 36 loading...
img 37 loading...
img 38 loading...
img 39 loading...
img 40 loading...
img 41 loading...
img 42 loading...
img 43 loading...
img 44 loading...
img 45 loading...
img 46 loading...
img 47 loading...
img 48 loading...
img 49 loading...
img 50 loading...
img 51 loading...
img 52 loading...
img 53 loading...
Description
Last updated at 22:09, 28 May 2017 Uploaded at 20:10, 16 Mar 2016
This standalone follower mod was made to test a funny teenage girl voice resource for the game, which has been released separately
here
. The three girl followers included use my initial version of that voice resource and are just meant to be examples. Anyone can make their own with the voice files I'm providing as a resource. The voicing was constructed from 100% vanilla assets, using sound mastering software to 1.) get the voice to sound like a teenage girl and 2.) cut and paste words and phrases to make the girls act like teenage girls. They will alternately be happy, giggly, sad, bitchy, arrogant and downright mean - they are, after all, at that age when their hormones are raging.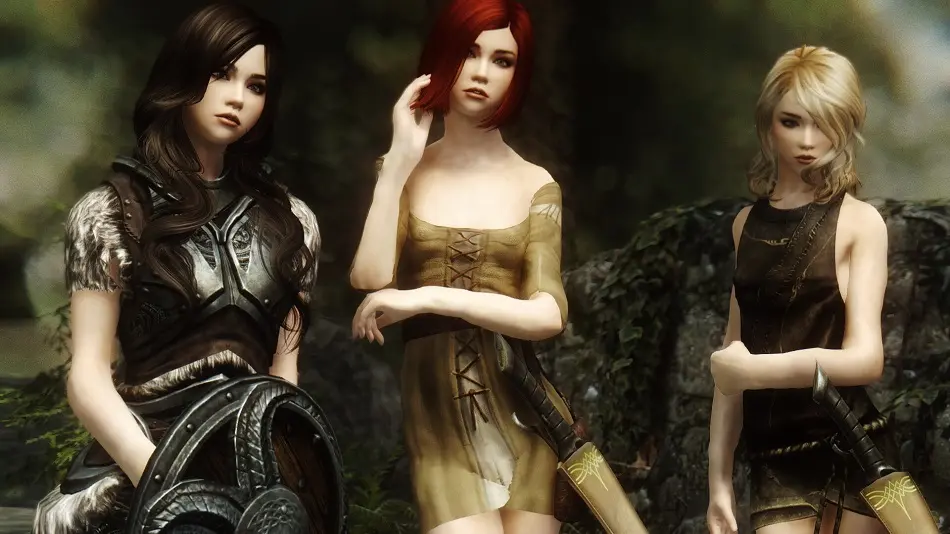 The Sassy Girl Story:
These girls were born triplets - their mother died in childbirth. Their father, blessed by Akatosh, was a powerful and skilled warrior that was determined by the greybeards to have dragonborn abilities, and thus worthy of the way of the voice. A stubborn man, he soon grew frustrated and left before completing his training. The girls were exceedingly lucky to share in his dragonborn blood, and watched and learned from their father's lessons while at High Hrothgar. They managed to learn some basic shouts before their father packed them up and left, settling in Whiterun. Unfortunately, in his ongoing grief over the death of his beloved spouse, he succumbed to many years of alcohol abuse, and the girls were now on their own. The girls decided to head west out of Whiterun and stumbled into a giant camp, and, working together, they were able to slay the giant. Aela The Huntress witnessed the battle and rushed to assist, but by the time she arrived the battle was over. Impressed by the girls' skill in battle, Aela convinced them to join The Companions.
Jorrvaskr is where you will find them, in the living quarters.
Because of the dragonborn blessing of Akatosh given to their father, they can sense the power of the True Dragonborn, and will assist him or her without question. 
Mikki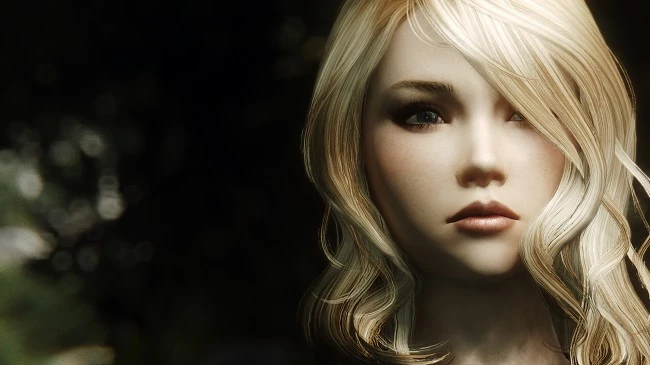 Race: Nord
Combat Type: Combat Mage Elemental
Abilities: Flames, Firebolt, Frostbite, Ice Spike, Lightning Bolt, Sparks, Healing (player and allies), call Dremora Lord
Outfit: Warlock robe
Vera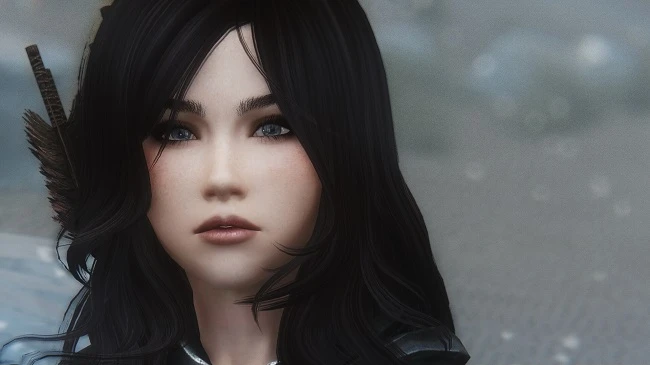 Race: Nord
Combat Type: Sword Shield
Abilities: Elemental Fury, Dragonrend, Call of Valor
Outfit: Steel Light Armor
Heidi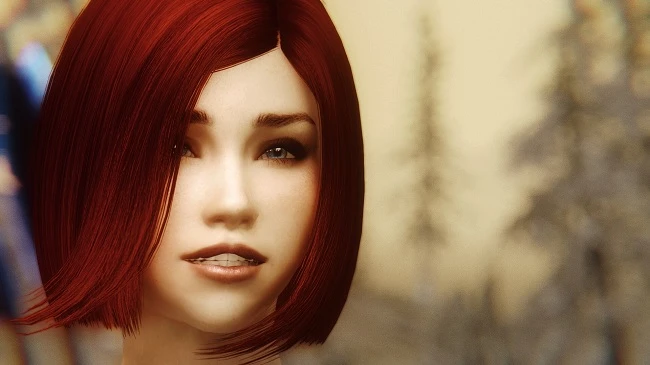 Race: Nord
Combat Type: Archer
Abilities: Animal Allegiance, Kyne's Peace, Conjure Familiar, Magic Bow (auto arrow replenishing)
Outfit: Hunter clothes
Other Info:
Height: .94
Weight: 0
Files included: 1-BSA, 1 ESP
Bodytype: UUNP Nevernude (default), CBBE Nevernude (optional)
Essential: Yes
Sleep package: Yes
Sandbox type: Once recruited as a follower, they will stay wherever you dismiss them
Adoptable: No
FAQ:
Q: Can I recruit more than one at a time?
A: They use default game follower rules. If they see that you have someone already following you, they will say "Nah, I don't think so" when you ask them to join you. You will need to use a follower management mod and force recruit if you need a team to follow you.
Q: Will you do <x> body type?
A: What you see is what you get. This mod exists because I'm interested in adding variety in voice and NPC types to the game. Between the UNP and CBBE body types that I've supplied, you can equip them with most any armor type and get a decent result.
Q: Hey, your Sassy Girl follower
mod
had 12 girls. Only 3 girls in this one, and all one race? WTF, why are you slacking?
A: I'm basically lazy. Sorry about that. I was somewhat motivated to do that for the SE port, but that burst of energy soon faded.
Q: Can you make a teenage boy voiced follower mod?
A: Hah, been there, done that. Here you
go
Q: These girls are so cute! Can I marry them?
A: I made a marriage quest as a joke (they are annoying spouses, as you would expect from me). I wouldn't want to go through with that myself, but it's your game.
Credits:
Screenshots and testing: marmotte, ZwabberdieBo
Voicing (modified source files from game):
Harley Graham
RaceMenu by Expired
Dimonized UNP Body by dimon99

Caliente's Beautiful Bodies Edition -CBBE- by Ousnius Jeir and Caliente
Fair Skin Complexion by HHaleyy

SG Female Textures Renewal by Hello Santa
Seductive Lips HD by EcthelionOtW
The Eyes Of Beauty by Gabriel Mailhot as LogRaam
SG Female Eyebrows by Hello Santa
UNP Minidresses Collection by Tiwa44 (mesh modified by me)
BodySlide and Outfit Studio by Ousnius and Caliente
SG Hair pack 268 by Hello Santa
Русский перевод (Russian translation)
Traducción Española (Spanish translation)
Reviews:


Reqtified Mod Showcase by Anordil87
Dance everybody! by TornFlesh
Skyrim Mods 207 by MXR
Skyrim Mod Review 103 by vatiwah
Permissions:
My understanding of the permissions on the individual mod assets used in these files are that the assets are free to use with credits to the creators, which I have done here to the best of my knowledge. If I have missed something in the permissions, let me know and I will either correct the permissions or remove the offending material upon request. For use of this mod, please provide credits as above and a link to this mod on Nexus, thanks. If you translate this mod, please provide a link so I can show it here. No paid modding sites, ever.
Other stuff:
Like the mod? Tell other people by pushing the endorsement button.
My Other Skyrim Mods
My Skyrim SE Mods
I have a 
blog on Tumblr
I have other hobbies. 
Follow me on Mixcloud