File information
Created by
Justice
Thanks to skylaskyrim for this quick view!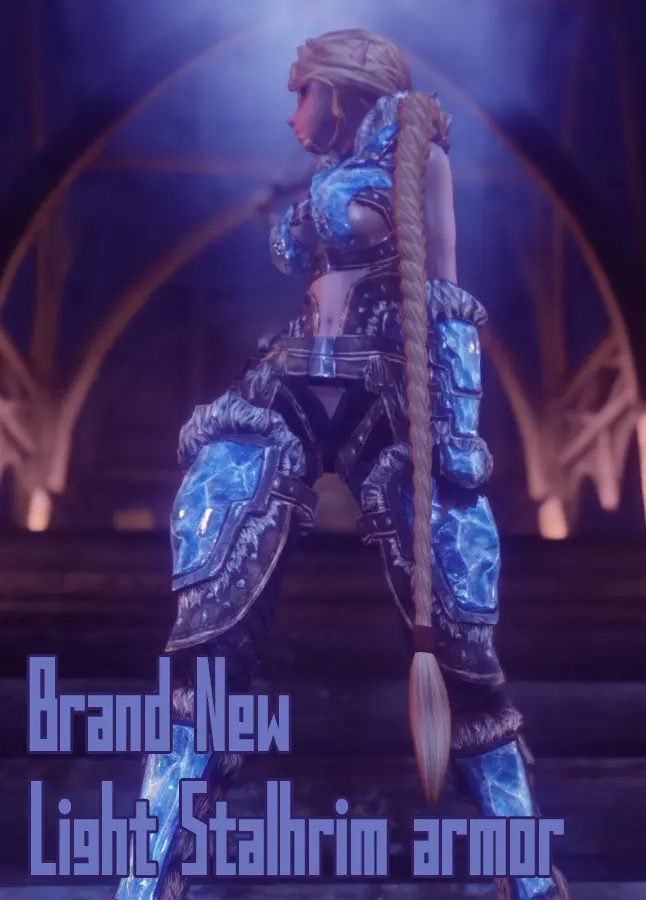 NOTICE
This mod does not changing Heavy version
Oh, Another Replacer!
This mod will replace following armor meshes
Light Stalhrim armor Cuirass
Light Stalhrim armor Gauntlets
Light Stalhrim armor Boots
sorry, no helmet this time......
And of course, the Bodyslide!
as always, every meshes can customize with BodySlide!
this mod will add following Slide sets in BodSlide
zz Justice - Stalhrim Armor for cuirass
zz Justice - Stalhrim Gloves for Gauntlets
zz Justice - Stalhrim Boots for Boots
Anything i need?
mos importantly you need HDT support Skeleton, like 
XPMS
or you will get CTD when you wearing cuirass!
and you need 
CBBE Body
for body models
and 
BodySlide2
for customize the shape
Special Sorry
Sorry for UNP users... i've been busy playing FO4, so. i don't have time for unp conversions........ he...heh...eh....
some gentle and kind modder will make conversion for it.... i hope