Description
Last updated at 16:10, 7 Jan 2017 Uploaded at 18:23, 29 Nov 2015


==DESCRIPTION==
Based on my work 
Silence (Fallout 4)
, Silence of Skyrim is an immersion mod created for you by me, GamerPoets team member 
Sleggo
, that aims to silence and create variations for sounds in game that break immersion, prove annoying, or are just too loud. As 
GamerPoets
 is a YouTube channel dedicated to immersive Role-Play, it was only natural that this mod came to be.
What's new in 2.2?
This version is a backported version of the Skyrim Special Edition mod. It comes, as the SSE version did, with a
roleplayer's preset
. As well as this, in the newest update, I added support for Enderal and loads of new sounds.
I guarantee this mod will make you wanna go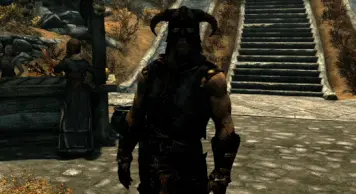 ==FEATURES==User Interface
Favouriting
Focus
Options Menu
Blade (Favourites) Menu
Quest Journal
Skill Increase
Level Up
Unlock Shout
Map Flyout
Map Rollover
Quest Sounds
Activate Fail
Sneak Attack
Start New Game
Pickup Gold
Shout Fail
Smithing
Alchemy
Enchanting
Perk Menu
Heartbeat (Variations)
Magic
Shout FX
Shout Impact
Shout Projectile
Vampire Feed (Variations)
Enchanted Unsheath (Enchanted Weapon Ambient)
Vampire Lord Transformation
Vampire Sunlight
Elder Scrolls
Conjuration
Nightingale
Perk
Cloak Effects (Variations)
Objects
Item Pickup (Gold, Armour, Weapons, etc.)
Ingredient Harvesting
Food + Potions
Nirnroot Ambient (Variations)
Books + Notes (Open, Close, Page Turn, etc.)
NPCs
Skeletons (Variations)
Cannibal Eating (Variations)
Music
Level Up
Failure (Death)
Reveal
Reward
Dread
Stinger
Learn Word of Power
Discovery
Main Theme
Helgen Introduction
Combat
Dungeon
Exporation
Tavern
Town
Stormcloak and Imperial Theme
Sovngarde
Enderal
Questing
Unlock Talent
Start New Game
Stealth Attack
Skill Increase
Potions
Discovery Music
Level Up Music
Death Music
Main Theme
Failure
==INSTALLATION==
Install using Nexus Mod Manager or Mod Organizer==INFORMATION==
 This mod is by no means complete. The goal is to 
SILENCE
 as many potentially obtrusive sounds as possible, as well as any suggested in the comments. This is, to my knowledge, the only mod of its kind available in the Special Edition and keeping it up to date with suggestions will be my top priority in the coming weeks.
The mod was created using the tools listed in the credits section below and contains no ESP files. However, the amount of files I work on at once often leads to confusion and I may have broken things, so I'd greatly appreciate you reporting bugs.
See my other mods 
Silence
, 
Silence of Skyrim Special Edition
,
Enderal Video Skipper
and 
Vault Friendly Resources
.
==CREDITS==
Special thanks to the following for allowing this mod to be created;
jonwd7
 /// 
Bethesda Archive Extractor
Raxdiam
 /// 
MultiXwm
Greentea101
 /// 
Unfuzer
Audacity Team ///
 Audacity

Wenderer
 /// 
FOMOD Creation Tool

Nintendo
 /// Legend of Zelda (Navi)
Bethesda /// 
Geiger Counter
MxR
 /// his voice
3Bagbrew
 /// 
Barney's Windchimes