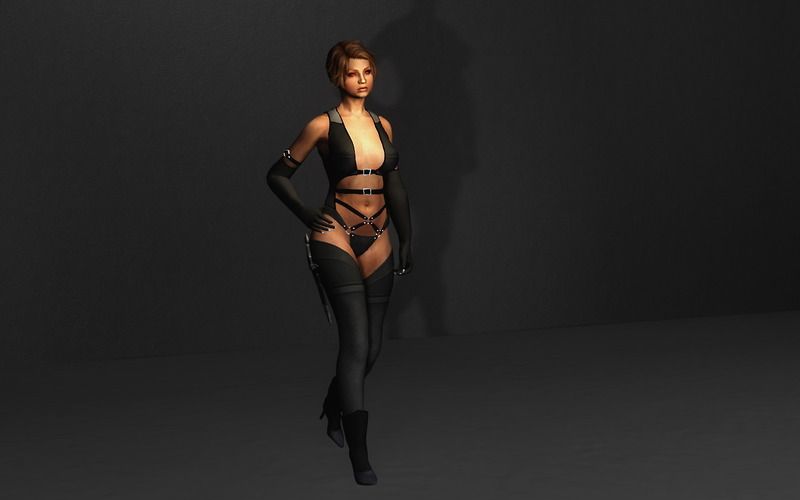 Shadow Cat Armor UUNP Conversion By Bahamut2119
Description
===========
This is a UUNP Bodyslide conversion for Winrie's Shadow Cat Armor. I have done 2 changes 
1) The dagger is now zappable in bodyslide the addon dagger armor obj wasnt touched so it may not fit right
2) The heeled boots have gained nioverride heel effect so racemenu or nioverride standalone is required if you want to wear them
Required mods
=============
Winre's Shadow Cat Armor
Bodyslide
Race Menu
Or 
Nioverride Standalone
HDT Physics Extensions
XPMSE Skeleton
Credits
=======
Thanks to BringtheNoise for creating UUNP and helping me learn how to do these conversions
Thanks to Ousnius and Caliente for bodyslide/outfit studio 
Thanks to Winre for creating the orginal mod/meshes and alowing me to convert them
Thanks to Bethesda for creating Skyrim.
Thanks to Nexus for the a one-stop-shop resource for authors and players.
Thanks to all the modding community for all their tutorials, tools, help and support. Especially, thanks to TES Adventures, the Clan Dlan, Bethesda Official Forum and the Nexus communities.
Thanks to all of you that are using this mod and are helping me to improve it with your suggestions.
Tools Used
==========
Bodyslide/Outfit Studio - http://www.nexusmods.com/skyrim/mods/49015/?
NIFSkope - http://www.niftools.org/
Licensing/Legal
===============
My other conversions 
Female Light Blades Armor
Prince Of The Woods

Arise - Chapter 1: The Black Sacrament UUNP
UNP High Heels