RaceMenu Presets

Version 2.0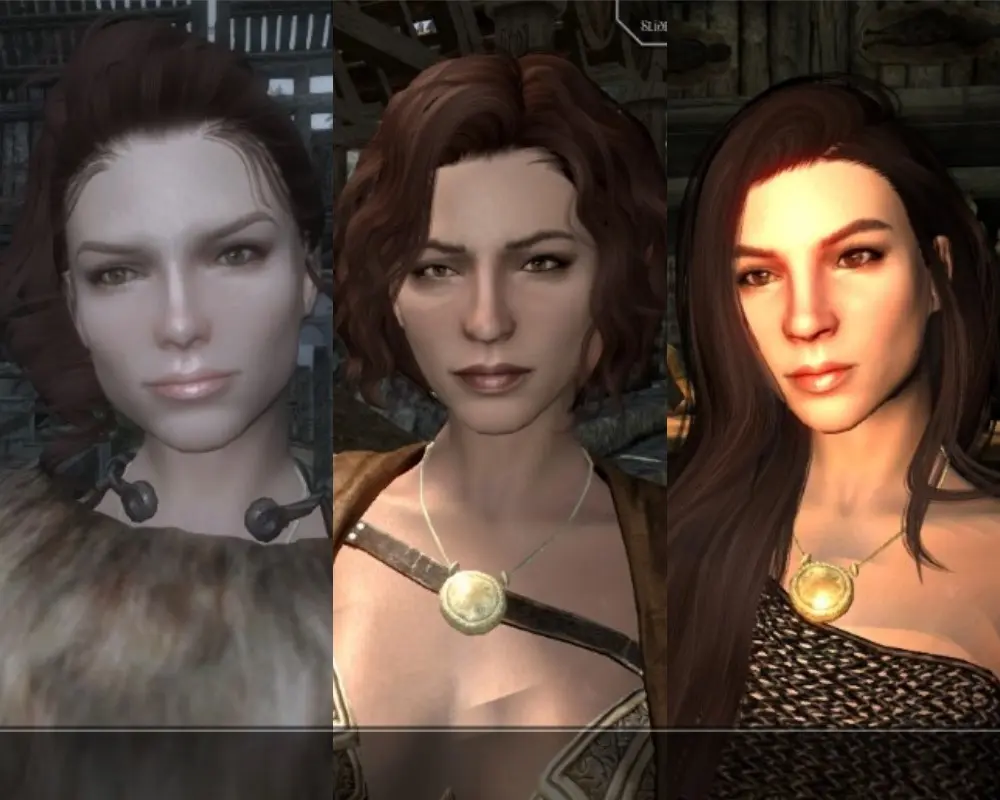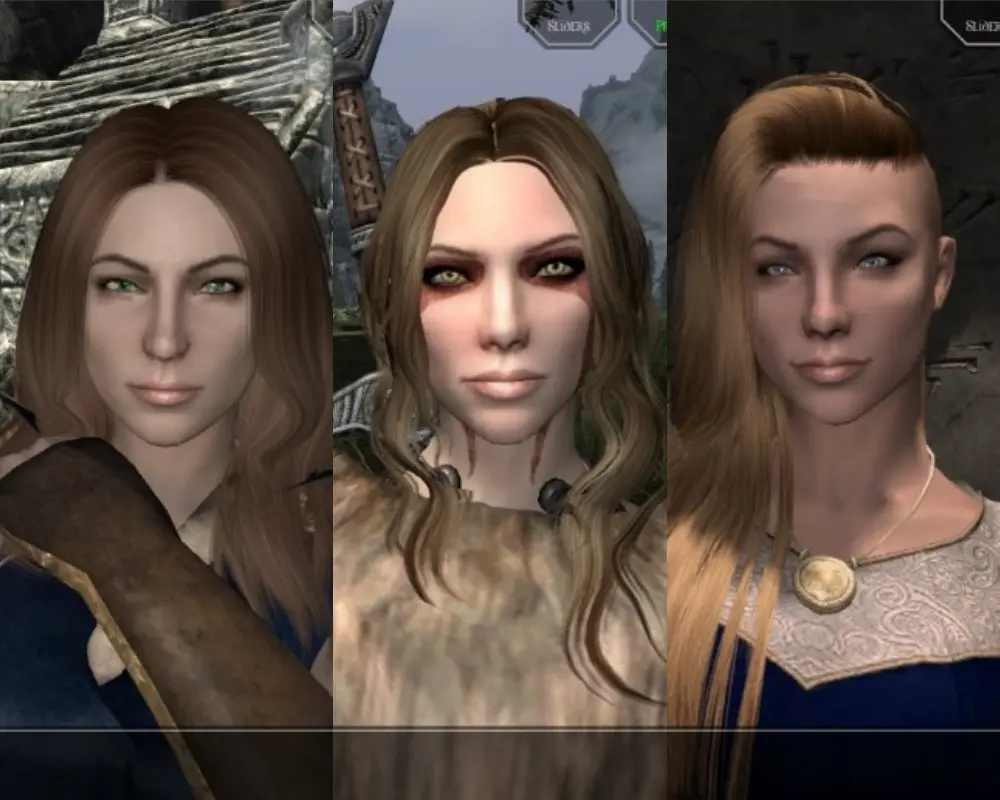 There are many RaceMenu Presets out there but not many have multiple presets in one download, So I'm setting out to make as many as I can. There are only 6 in this first file (4 Celebrities/2 of My own Characters) but I plan to make more over the Summer. You will have to wait the whole summer for more of them because I go back to my Home Town for Summer Vacation and the town has little to no internet connection whatsoever, so Hopefully I'll make at least 10 more Presets with some Celebrities/Random Beautiful Ladies with other Varieties like hairstyles/faces that some Celebrities sport like many different Jennifer Lawrence presets (she has many looks with different hair styles and colors) and a different Version of Kristen Stewart's face (she does this face where she has a dead look in her EYES and where she NEVER CLOSES HER MOUTH).
I hope you find them to your satisfactory and wish some of you would be so kind as to make any of the into Full Followers. I can probably do it my self but they would only be REALLY basic Followers.
Inside the File: RaceMenu Preset Files with RaceMenu Sculpt Files
Preset Info: What is NEEDED
-Imperial Race
---Emma Watson
-Nord Race
---Kristen Stewart
-Nord Race
---Lana (Second Character)
-Redguard Race
---Rihanna (Short Hair)
-Redguard Race
---Scarlett Johansson
-Nord Race
AmiMods Main Skin Texture
  for the new set of presets & 
SG Female Textures Renewal by Hello Santa
 for the old set (Because I don't think this is true but if you try Different Textures it might not look like the actual Person)
No More Blocky Faces
Detailed Lips
High Quality Eyes
             \
UNP Tender Hands
            Because i use these mods when i make the presets
Seductive Lips
                 /
Freckle Mania
SR Freckles
Planning: Allison Brea, Anna Kendrick, Arianna Grande, Charlett McKinley, Chloe Moretz, Dakota Fanning, Ellen Page, Emma Stone, Eva Mendez, Evangeline Lilly, Hayden Panettier, J Law, Jessica Biel, Kate Upton, Keira Knightley, Kim K, Kristen Bell, Krissy Teagan, Megan Fox, Miley Cyrus (Before she turnt slutty), Miranda Cosgrove, Natalie Kelly, Natalie Portman, Nicki Minaj, Rosie H Whitley, Sara J Underwood, Selena Gomez, Shailene Woodley, T Swift, and Random
SPECIAL THANKS:
Expired for RaceMenu
Apachii for ApachiiSkyHair
Kalilies for KS Hairdos
Diethart and netherwalk for Battle Hardened Warpaints
JimtownIrish for True Brows
Gabriel Mailhot for The Eyes of Beauty
And Bethesda
WARNING!: By the time I have Uploaded this file I have Sent out 7 Requests to have used their mods to make these Presets and I haven't gotten replies to at least 3 of the Users and the 3 Users might not be to happy that I uploaded it before I got their answer. THAT IS ALL, If you read all the way down then may I say you deserve to read my favorite short story by Reza Farazmand over at poorlydrawnlines.com
 Tiny Hippo had a Tiny Train, He Loved that Train, And they went Everywhere together, Laughing and Playing all throughout their Tiny World.
 Then, one day, Tiny Raven swooped down and stole the Tiny Train, This made Tiny Hippo very sad, but he decided that he would be Brave.
 So, the next day, He walked up the Tiny Mountain... ...Crossed through the Tiny Valley... ...Climbed up the Tiny Oak Tree... And SHANKED Tiny Raven's Tiny BITCH ASS.
 Ain't NO ONE FUCKS with Tiny Hippo. Ain't NO ONE.