File information
Created by
Tschilkroete
Virus scan
Some manually verified files
PapyrusPlusPlus
This open source plugin for Notepad++ adds a lexer and an error window that lists all errors after compilation. It is simple to use and customizable.
Features:
Highlighting of papyrus keywords
Dynamic highlighting: Names of existing scripts and properties are highlighted
Formatted compiler output
Compiler settings can be changed in Notepad++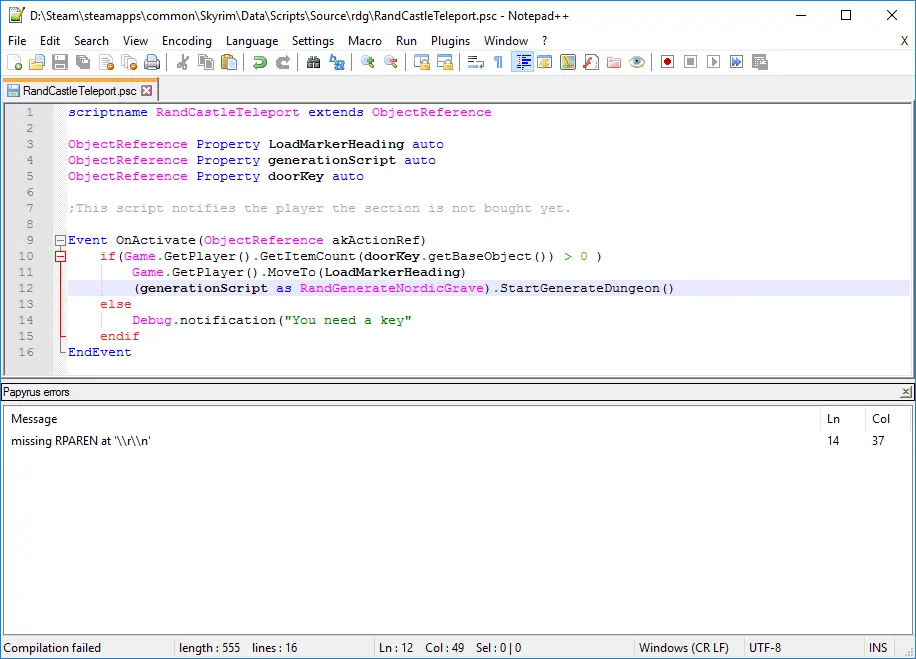 Installation:
You can either use the automatic installer or a zip file with instructions.
Get the source from
GitHub