File information
Created by
Lazz
About this mod
Medium sized underground home comes in both Ayleid or Dwemer versions, located between Cradlecrush Rock and Darkshade. Features all of the usual amenities, crafting, storage, displays. Follower and adoption friendly.
Requirements

Permissions and credits

Translations

Changelogs

Donations
Underground Dwelling

Both Ayleid and Dwemer Versions!
Only have one active at a time
Inspired by
Dwemer Aquarium by Blary
A small Medium sized underground home, located between Cradlecrush Rock and Darkshade (see map in the image section) Features lots of storage and displays for unique items, mannequins, weapon plaques, racks and display cases.
Requires all DLC's
Hearthfire multiple adoptions
required to move your family in (Cast the "Bless Home" spell)
Must be purchased for 15,000 Gold - Click the sign to the right side of the entrance.
Ayleid Version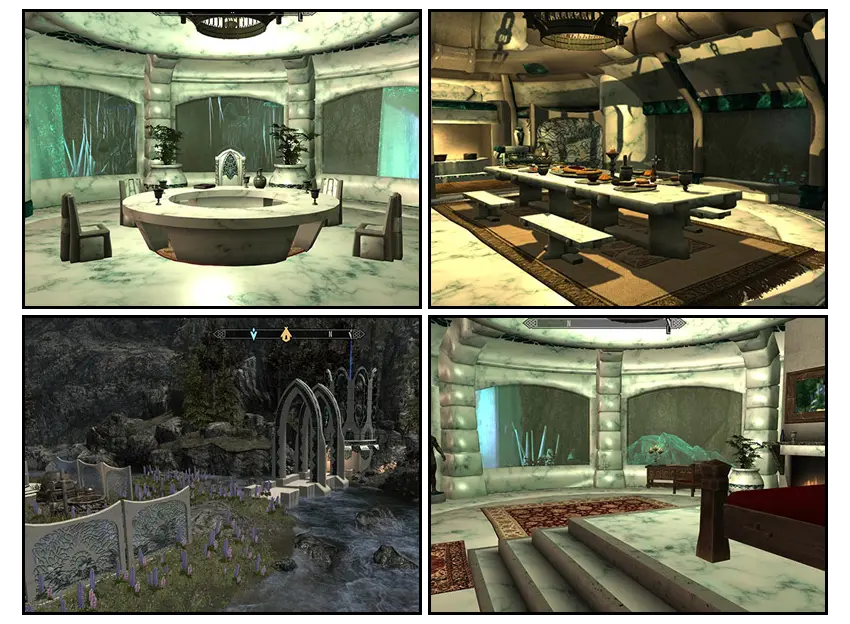 Dwemer Version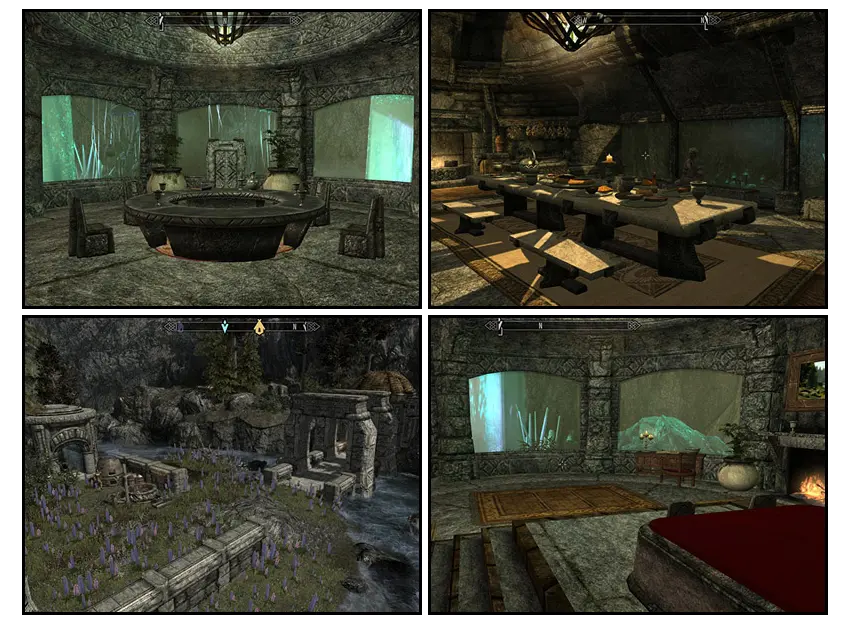 Features
Dining Area
Crafting Room
Display Room and library
Master Bedroom, Kids Room (6 beds), Guest Room (6 beds)
Pools
6 NPC's - Chef, Wizard, Barmaid, Housecarl and 2 Guards
Auto undressing for NPC's at pools
Recommended mods
Multiple Floors Sandboxing by Dovahklon
Jaxonz Positioner by Jaxonz
Jaxonz Renamer by Jaxonz
Hearthfire multiple adoptions
Amazing Follower Tweaks
My Home Is Your Home
AlfheimKnights by Jgreybear
AlfheimRobes by jgreybear
My Homes