File information
Created by
Gamwich
About this mod
This mod has something to do with cheese and cabbage... their textures, to be precise. 2K and 1K versions available.
Skyrim has been out for several years now, and every mod under the sun has been made for it. Whatever can be retextured, has been retextured by someone. Sure, everyone has their own preferences, but there's not anything really that needs attention that badly now, is there?
Well, according to a scientific poll I conducted which garnered one response, the answer was simple, if surprising... Cabbages.
So, without further ado, I bring you
IMMERSIVE LORE-FRIENDLY CABBAGES
(Formerly 
CABBAGES CABBAGES CABBAGES).


But wait!!!... I know what you're thinking... something is still missing. There's a lingering sense of disquiet, as if all was not right in Nirn. And then it came to me in a dream, or was it a nightmare? Lord Sheogorath leaned close to my ear and whispered ...
"CHEESE."
So now, the journey of the Dovahkiin is complete.....
IMMERSIVE LORE-FRIENDLY CHEESE AND CABBAGE
is here.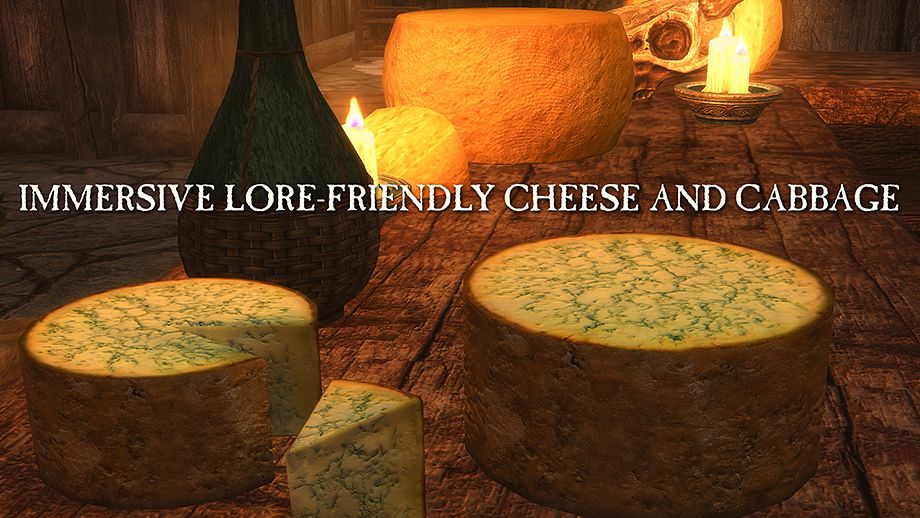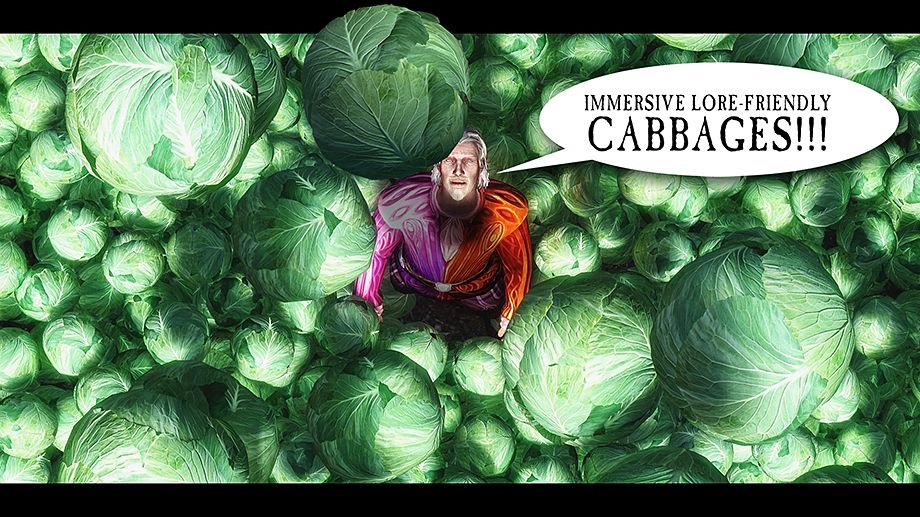 Screenshot by
numeriku
2K and 1K version available. Also, there's a version with a 2K diffuse and 1K normal map. Install at your own risk.
Frequently Asked Questions:Q:
In what alternate universe does a sample size of one constitute a "scientific" poll?
A:
Is that a trick question?
Q:
Hey, no fair answering a question with a question!
A:
Could you put that in the form of a question?
Q:
W
hatever. This mod is dumb, so you're dumb.
A:
Please see my previous reply
Q:
Hey! Your mod made me CTD!
A:
 Doubtful, but I believe they now make a pill for that condition. Still, that's wasn't really a question.