This mod contains a facepreset for RaceMenu.
Sometimes when creating a new character, may it be for playing, as a follower or just for a story, you need some ideas and inspirations – this little mod may help you to create something new. Of course you can change her face, backstory and everything else however you like. I would love to see your screenshots if you use her, so please load them up !
English is not my native language, so please excuse my grammatical mistakes.
Lore
Let the wind blow. Let the sand scour. Let the magic of air and sand be free to roam the Alik'r. From the mystic membranes that stand between the two, absorb and convey unto me and all who may understand the deep essential powers of the desert.
by Afa-Saryat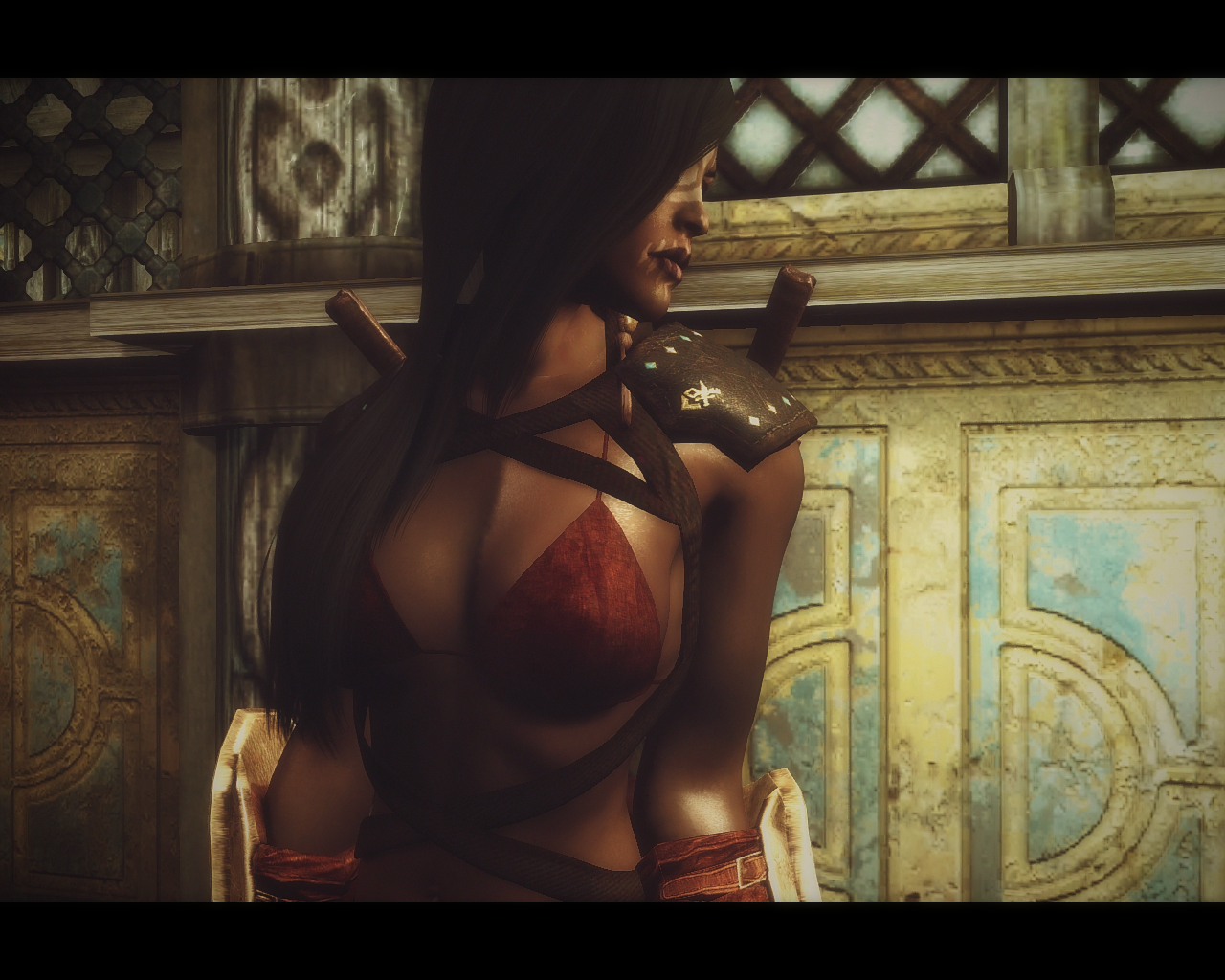 Installation & Requirements
Just download the file and put the preset into the preset folder of your RaceMenu. Wich is also the only requirement for this mod.
Mods used
You only need them, if you want to make her look exactly as in my screenshots. Every other hair / skin / eyes mod works too.
Brows
Better Females
UNP Body
FreckleMania
Eyes of beauty
Women of Skyrim
KS Hairdos – not on Nexus

*Anyone is welcome to use this morph to make a follower mod - please contact me, if interested*