About this mod
A moderate sized cabin next to Riverwood, all amenities, good starter home.
Requires HearthFires DLC.
Requirements

Permissions and credits

Changelogs

Donations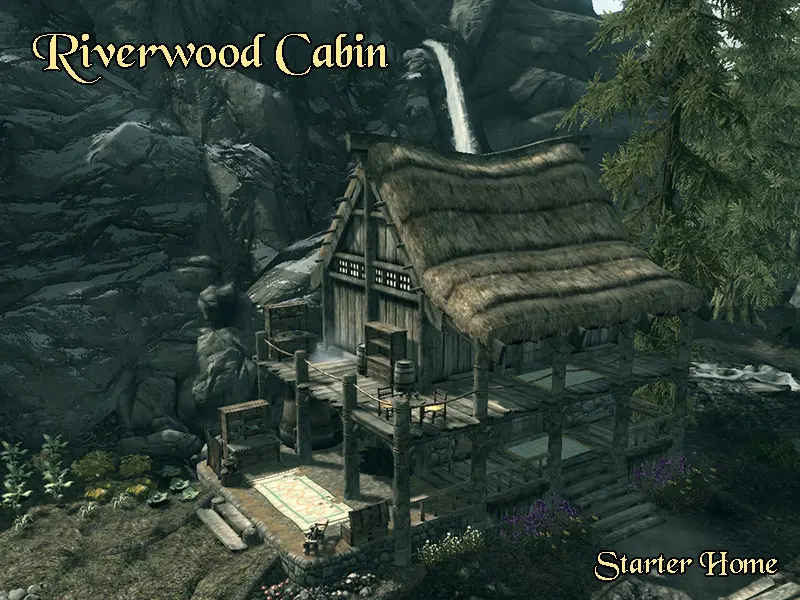 I made this cabin for myself as a Riverwood home, across from the mill island.
I offer it to the community.  Fully Navmeshed for Followers.
See ChangeLog for update info.  Please Endorse if you like it :)
Cleaned in Tes4Edit, 100% free of errors.

REQUIRES HEARTHFIRES DLCCredits:
Blary - modders resources (food containers, books)
Oaristys - modders resources (static meshes)
Artisanix 
Paintings & Frames Resource
- 2 paintings and frame (the Buck painting I made)
If you enjoy my mods, please consider supporting me on Patreon!