About this mod
Head to toe protection. New armor set for various character types.
Includes a new crafting system.
Permissions and credits

Donations



Adds Cuir Bouilli Leather Armor Crafting to Skyrim.

A new custom armor mesh designed to blend into Skyrim seamlessly. Cuir Bouilli is basically Water Hardened Leather. The process mainly involves boiling leather in oils and waxes, then drying it. The resulting material is much harder, and more firm that it was. I thought this would fit well into Skyrim, so I made this armor set. The armor is a perfect fit for a wide variety of characters;
Hunters
Thieves
Assassins
All these classes have their own armor sets, but they kind of stand out in a crowd.  I wanted this set to fit each of these play styles, and still look like something that doesn't scream "Hey guild member over here!"




This armor is is classed as light, and should work with all related perks.
Fully upgradeable
Craftable
Fully gender support
Lore friendly design
Full slider support
Supports Frostfall W.E.A.R. System
New crafting system
Since I liked the concept of Cuir Bouilli, I included it as a new crafting system.  You will need to craft the armor at a tanning rack, but before doing that, you must craft your raw materials.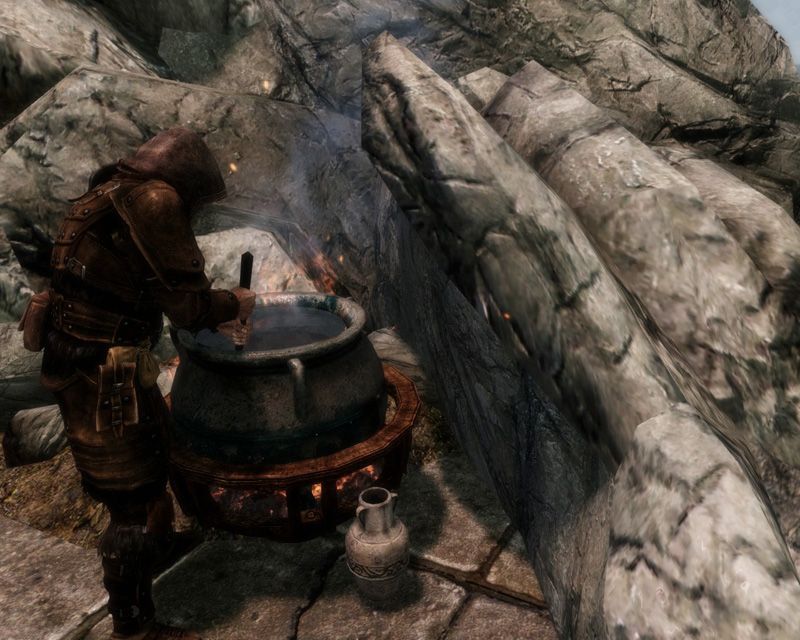 You can craft Water Hardened leather, at the
new crafting station (the Cuir Bouilli Pot) at the Skyforge.
You will need :
Leather
Wax Oil
There is some free wax oil near the pot, and Belethor also sells some.
Be sure to stock up on leather, since you will craft it
in bulk (13 leather to 10 hardened leather).