Imperial Estate
Skyrim » Player homes
Added: 10/08/2014 - 01:58PM
Updated: 23/02/2015 - 11:09AM
Description
Last updated at 11:09, 23 Feb 2015 Uploaded at 13:58, 10 Aug 2014
IMPERIAL ESTATE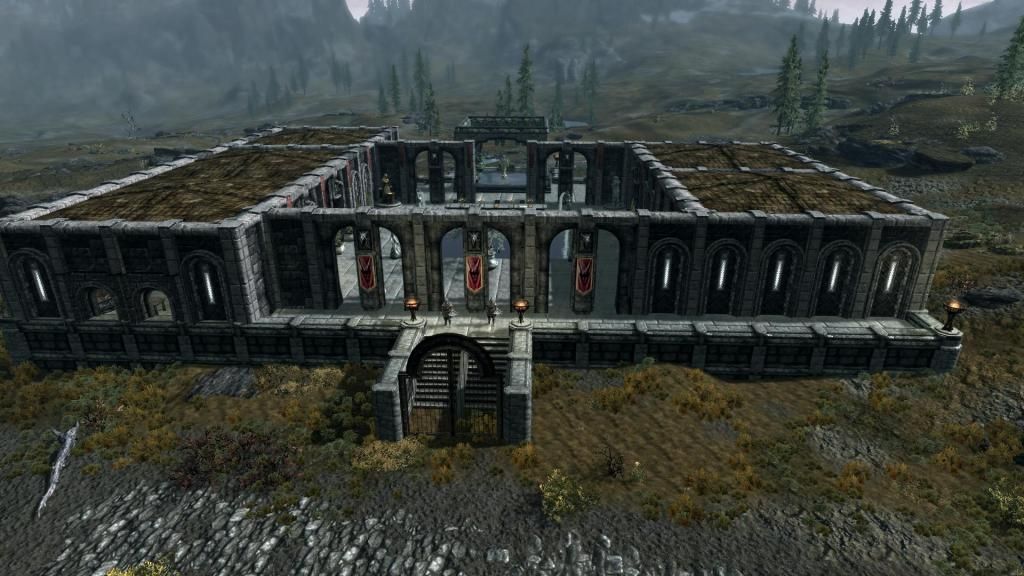 A Roman villa styled player base with no load doors.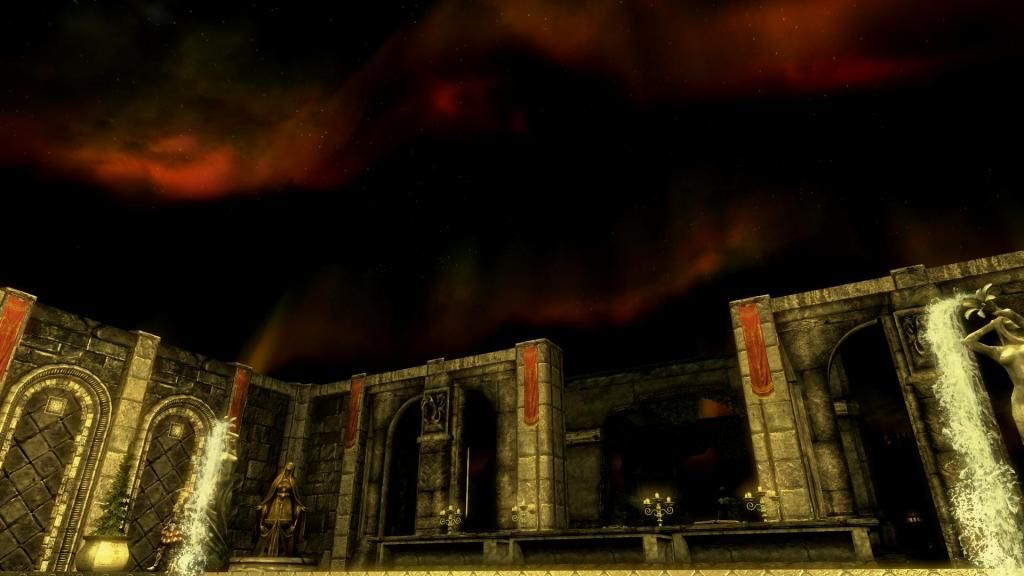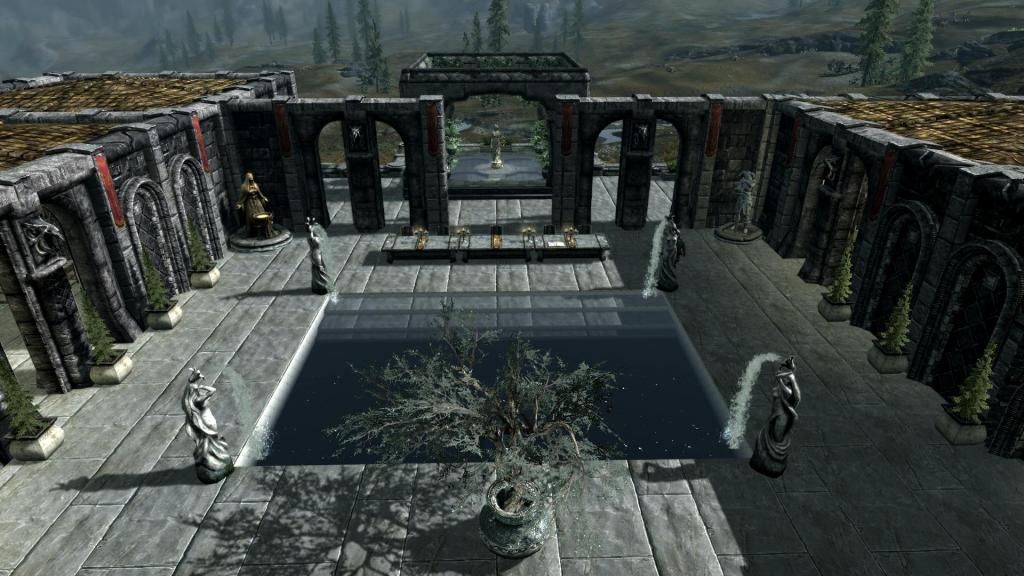 Central courtyard with swimming pool.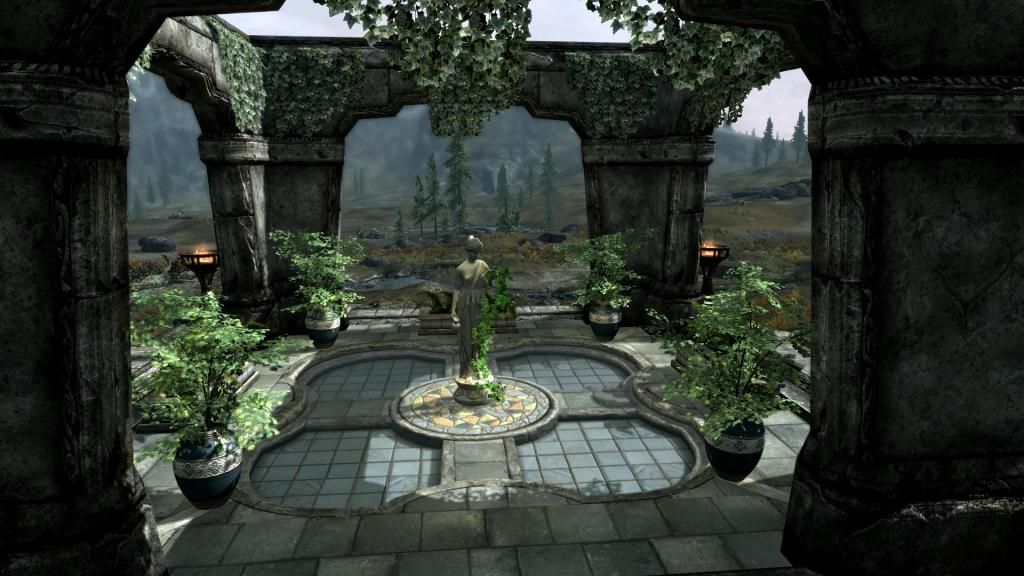 Peaceful place to reflect on your latest victory.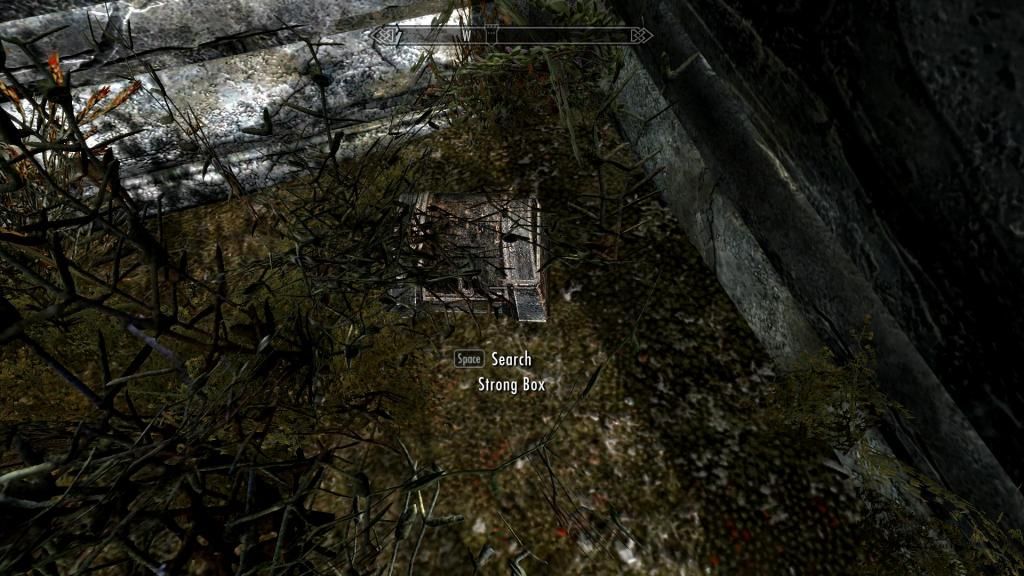 Here's the key.
All crafting stations and plenty of named safe storage.
Patrolled around the clock by a number of guards, all of whom are able to be recruited as followers and are marriageable.
In-house merchant who is also available as follower and marriage partner.
Slave/servant to add immersion.
Auto closing/locking front gate.
Updates
v1.1 Added some clutter to all rooms, as well as chopping block to work area. Replaced all Roman armor and weapons with Imperial versions.
v1.2 Tweaked a few idle markers and added face data in case of greyface bug.
v1.3 Added all required files, as well as a redesigned back patio.
v1.5 Added self-closing and locking gates, extra NPC, archery gear for guards and tweaked courtyard lighting.
v1.6 Improved lighting, fixed pots in rear altar, added wall hangings.
Credits
Thanks to Jedo Dre for his terrific
Roman Imperial Armor and Weapons
.
Shadow1259 for the pool tile textures.
Malo (Kalten1979) for the Dragonborn statue from 
Malo Statues
.
3dregenerator and Tamira for the Antique statue.
blary and stoverjm for the 
Open Books Library
.
blary for 
Food Container Resource
Required Mods
Roman Imperial Armor and weapons
by Jedo Dre
Only required for the optional Roman version. Use only one file or the other.
Highly Recommended Mods
Amazing Follower Tweaks (AFT)
 by Dheuster
Guard Dialogue Overhaul
by Eckss
Recommended Mods


DIMONIZED UNP female body
by dimon99
Better Males
by Chris57 and FavoredSoul
Location
Located opposite the Western Watchtower just outside Whiterun.
Any compatibility issues will stem from the location, as there is nothing in the mod which alters the game outside of location.
Notes
1. Gives well-rested bonus. Though it doesn't come up on screen, it will be in your active effects.
2. Not adoption friendly.
3. Definitely an Imperial base, Stormcloaks will have to look elsewhere.
4. Fully navmeshed and follower friendly.
5. It will rain
inside
, as you are actually
outside
.
6. Key is found in strong-box to the right of front stairs. All guards already have this key.
Install
Save.
Simply download and unzip to your Skyrim Data folder.
There is no dependency if you download the main standalone file, but you will miss out on Jedo Dre's fantastic Roman armor and weapons.
Uninstall
Delete main file. Delete meshes and textures as they are set out in the download.
My other Mods
Darkwater Cathedral
Ratway Manor
House Strong-Blood
Hole in the Wall Compilation
Hole in the Wall - Whiterun
Hole in the Wall - Solitude
Hole in the Wall - Windhelm
Hole in the Wall - Riften
Hole in the Wall - Markarth
Strong-Blood Blacksmith