About this mod
Adds Apachii's SkyHair to the majority of the new bandits added by Organized Bandits in Skyrim (OBIS)
Requirements

Permissions and credits

Donations
Special thanks to
Apachii
for permissions to use the baddest mod in Narnia and Middle Earth!!
This mod is dedicated to
Indigoblade
.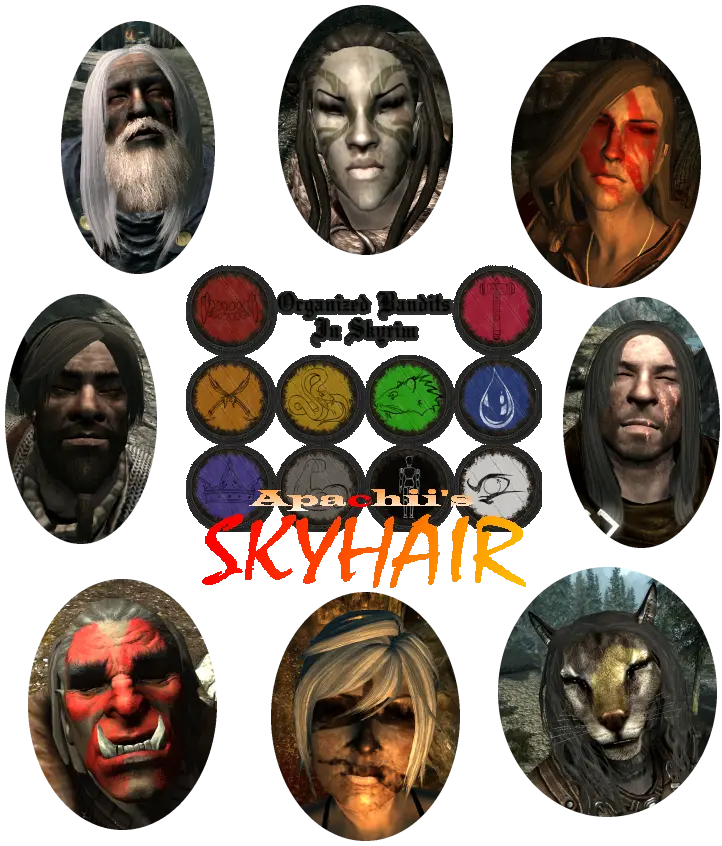 If you don't already have
Organized Bandits in Skyrim (OBIS)
in your load order I strongly suggest you get it, in fact its required for this mod.
No longer are bandits nameless, generic jokes. OBIS makes the vanilla bandits much more formidable and adds typical bandits such as melee, archer and mage inspired Alik'r but a growing amount of
new
lore friendly bandits. Such as:
-
The Iron Bloods
, gigantic fuckin tank bandits.
-
Hidden Bandits
, invisible dickheads.
-
Butcher Bandits
, makes
Hannibal Lecter
look like
One Direction
... complete with skinny jeans... I fuckin
HATE
skinny jeans.
-
Bounty Bandits
, 200 of these non-respawing unique bandits are waiting for you and these guys are
always
stronger than you. They also just found out there partner is leaving them for a fuckin
Argonian
.
All with lore friendly back stories OBIS adds over 900 new bandits to Skyrim. The mod is regularly updated with new content as well. No scripts either so it's safe to try out.
Quick Description
This mod adds
Apachii's SkyHair
to the majority of the new bandits added by
Organized Bandits in Skyrim (OBIS)
Detailed DescriptionRequirementsLoad OrderRecommended ModsExtended Information