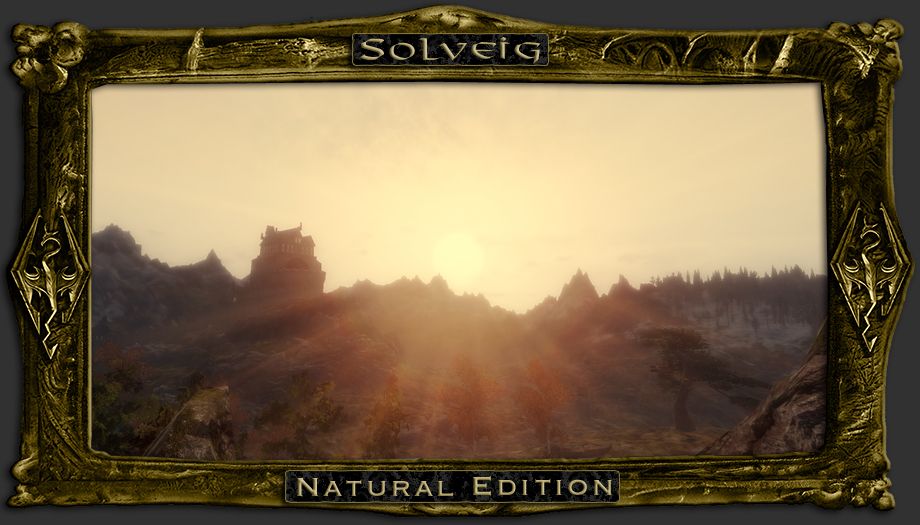 SOLVEIG - Skyrim Cinematic Sunglare replaces the default sun and sunglare with new hi-res textures that I spent quite a bit of time creating. This is a dramatic sunglare, that was designed to bring some beauty to the daytime, and make for gorgeous sunsets.
SOLVEIG - From Old Norse, literally Sól (Sun) + Veig (Strength). Variously translated as "The Way of the Sun", "The Path of the Sun", or "Sun God".
Note: SOLVEIG - Skyrim Cinematic Sunglare will vary in appearance, according to your lighting conditions. Any ENB or lighting mods will affect how the sun appears on your system.
SOLVEIG NATURAL EDITION is now available for download. This is a cinematic sunglare, but with a more realistic appearance. There is a subtle "rainbow" effect around the corona, for added color and interest. The sunsets are more dramatic and colorful, while remaining more naturalistic. Both the sunglare and sun textures are included (2K and 1K respectively).
SOLVEIG PERFORMANCE EDITION is now available. Still a dramatic sun glare, but with fewer sun rays, and a smaller file size so anyone can use it without effecting performance. Added a Climates of Tamriel download for easy installation for CoT users (which I am also currently using, since Prod80 added his much needed patches). This should work equally well for vanilla users and CoT users.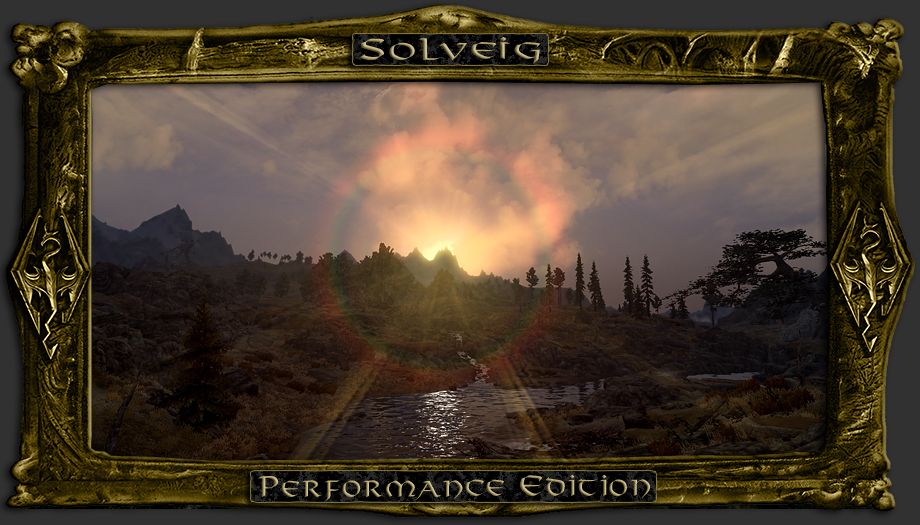 This mod brings cinematic sun rays and a rainbow effect that may not be strictly "realistic", but for a game with talking cats and lizards, I would say that is a relative term. I wasn't happy with any of the current sun/sunglare mods, so I created my own. I hope you like my contribution.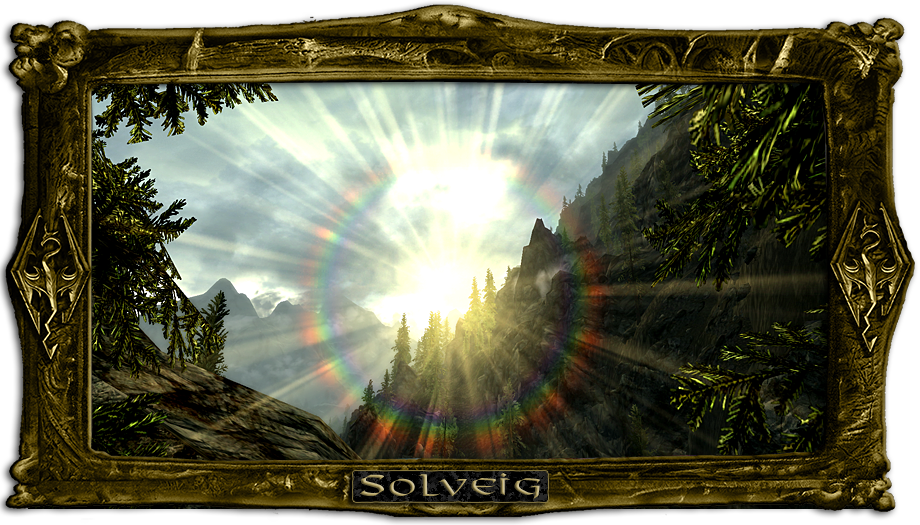 Installation: Use NMM, or to do manually, merely unzip the files and install them into your Data folder in your Skyrim game folder.
The file path is [C]Windows > Programs Files or Program Files (x86) > Steam > SteamApps > common > Skyrim > Data > Textures > Sky
Uninstall: Deactivate with NMM, or just manually delete (or overwrite) the sun.dds and sunglare.dds files.

NOTE: For those using "Climates of Tamriel"... getting this mod to work is easy. Simply create a folder (if it doesn't already exist) entitled: "climatesoftamriel" (without quotes). Place this folder into your "Sky" folder (Skyrim > Data > Textures > Sky). Next, manually download this mod, unzip and place the "sun.dds" and "sunglare.dds" files into the "climatesoftamriel" folder you created. Voila! To uninstall, simply delete the folder and two files.
(credit - ThelebKaarna)
Enjoy!
This mod may not be posted to others sites, or used for other mods without my permission.