Description
Last updated at 13:17, 25 Jan 2013 Uploaded at 23:35, 23 Jan 2013
A few of the Archery Perks have been enhanced to improve your game experience!
Enhanced Eagle Eye - Now has much greater zoom and uses 75% less Stamina
I always thought it was odd that you didn't get back all the arrows you had fired into a body?
Now with Enhanced Hunter's Discipline that problem is solved! You always get back 100% of your arrows.
Also I have increased the movement speed for when you have your bow drawn with Enhanced Ranger!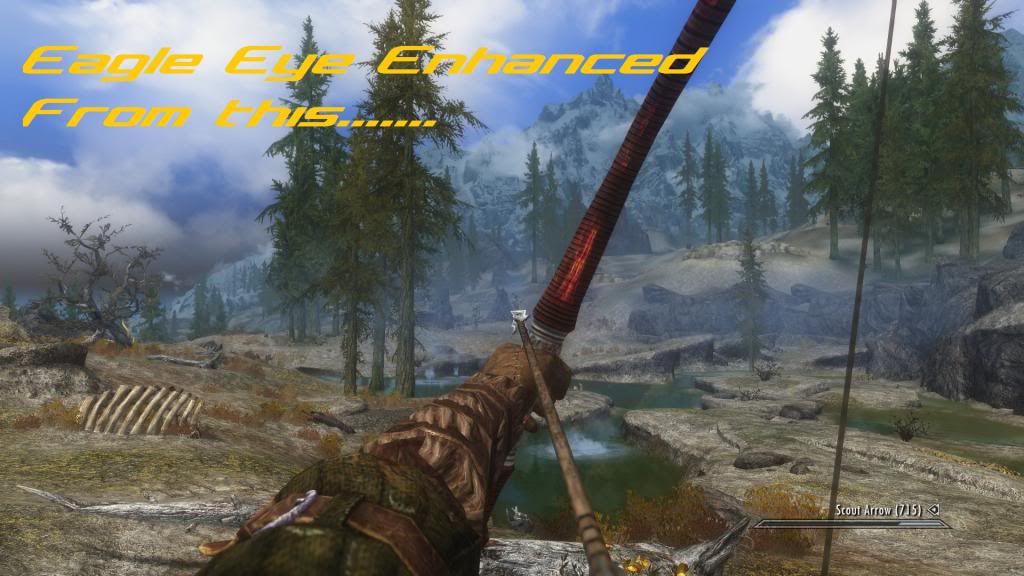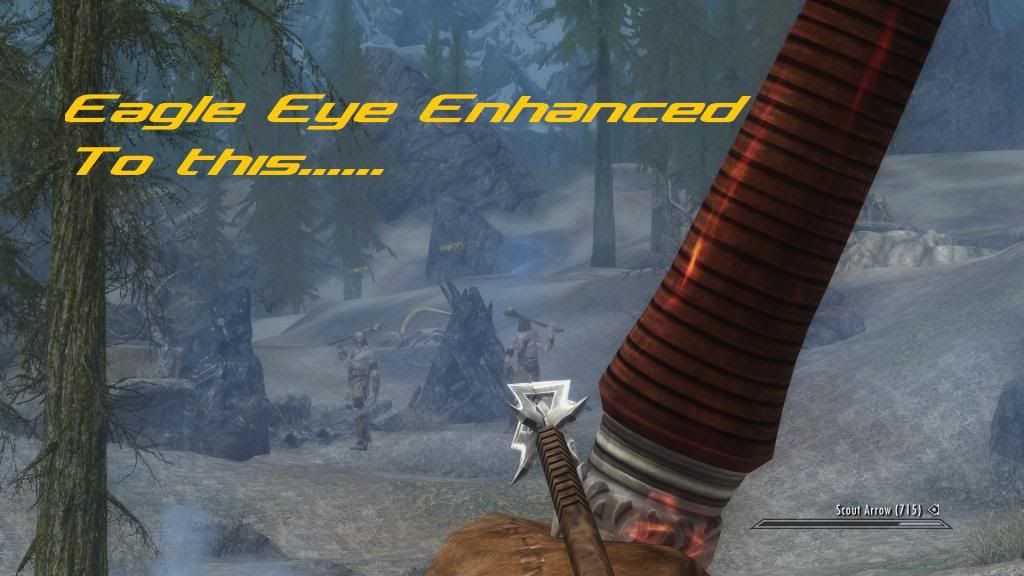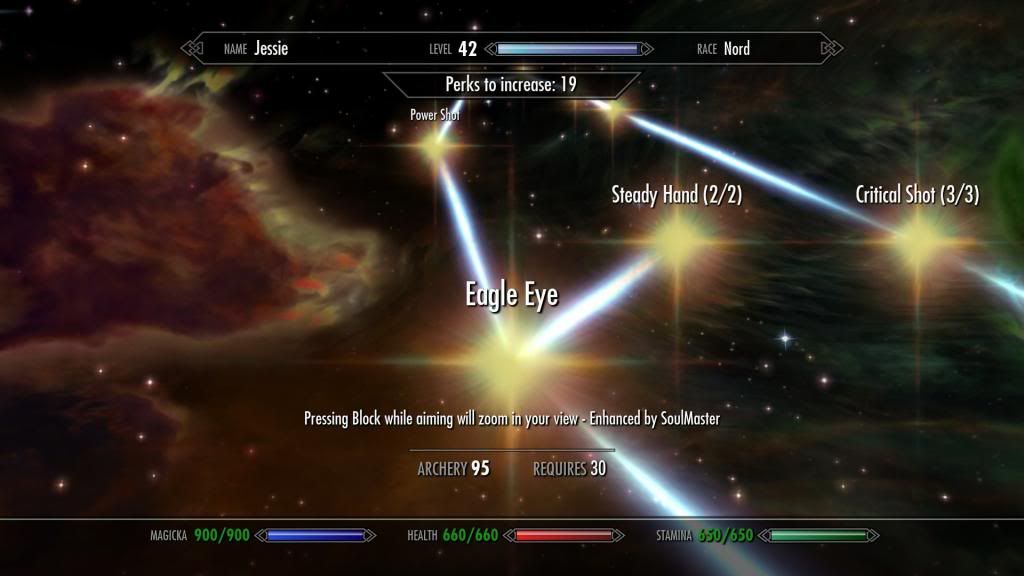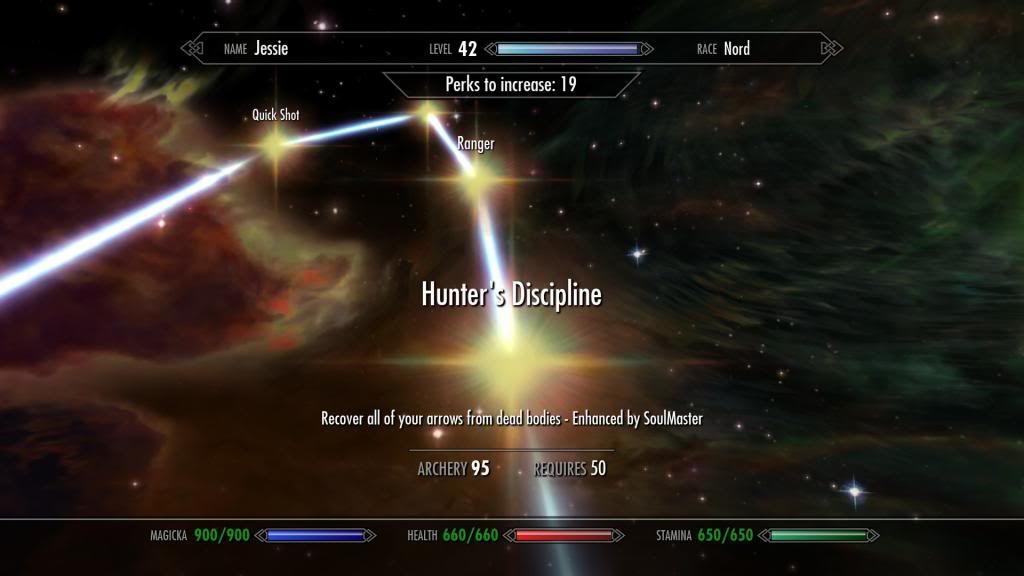 Installation:
For easy installation download and install with Nexus Mod Manager.
To install manually copy the downloaded .esm file into your Skyrim\data folder.
Version History:
V1.0 Initial release
V1.1 Removed additional text added in perks (Enhanced by SoulMaster)
I hope you find this mod useful? If it is not to your liking please move on to the next mod!
SoulMasterII
Please take note: If you are using a pirated (ie non Steam enabled) version of the game, please do not leave comments about how this part of my mod or that is not working on your game! I am not prepared to waste my time trying to help you out with your illegal software! I'm unemployed, but still manage to pay for my games (they are what keep me sane) so if I can, you should be able to as well!
Please, DO NOT upload any part of my mods anywhere else!