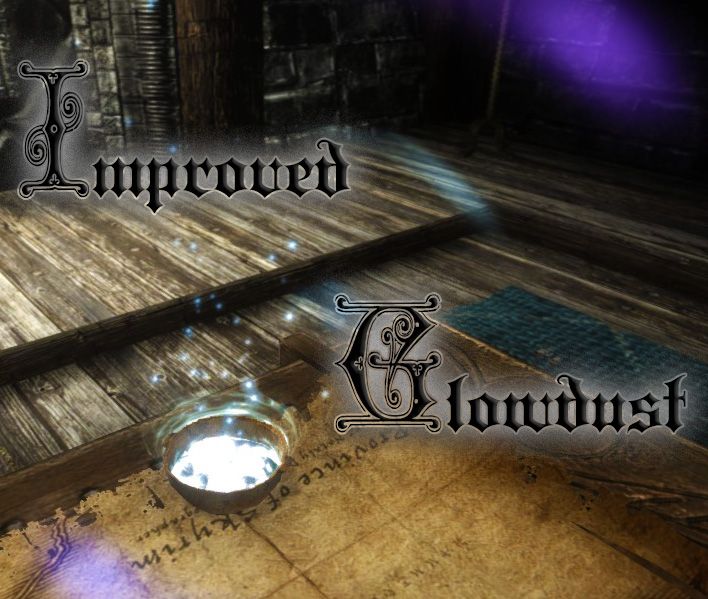 DESCRIPTION
You ever noticed that glowdust seemed so lackluster and dull?
Ever wished that there was someone that did something about it?
Well, maybe you didn't think into it that much but here it is,
the most comprehensive mod to ever mod the visuals of glowdust. Ever.
I think? NO other changes have been made besides the visuals which
I think really adds to the lore and immersion.
INSTALLATION
Installation is quite simple as I'm sure this isn't the first mod you've ever downloaded and installed.
1. Drop the ESP, BSL and BSA files into your Skyrim Data folder.
2. Activate ImprovedGlowingGlowdust.esp in the Skyrim Launcher.
3. Profit.
4. If step 3 fails, RAGE.
5. Come back to my mods page, write a lengthy, well thought out comment of your dissatisfaction.
6. Profit.
7. Endorse or steps 1, 2, 3, and 6 may fail. Step 5 optional.
8. Disregard step 7, I Jest. Except for the Endorsement part.
9. Dark0ne, or those in charge of what mods get front page, feature my lore friendly mod in all its glory.
10. Really.
Credits
Bethesda- For releasing tools to modify/butcher the elder scroll series.
Insane0Flex/BDMods - For the videos!