Lydia the Ebony Warrior
Skyrim » Companions
Added: 11/01/2013 - 04:17PM
Updated: 12/01/2013 - 01:35PM
Description
Last updated at 13:35, 12 Jan 2013 Uploaded at 16:17, 11 Jan 2013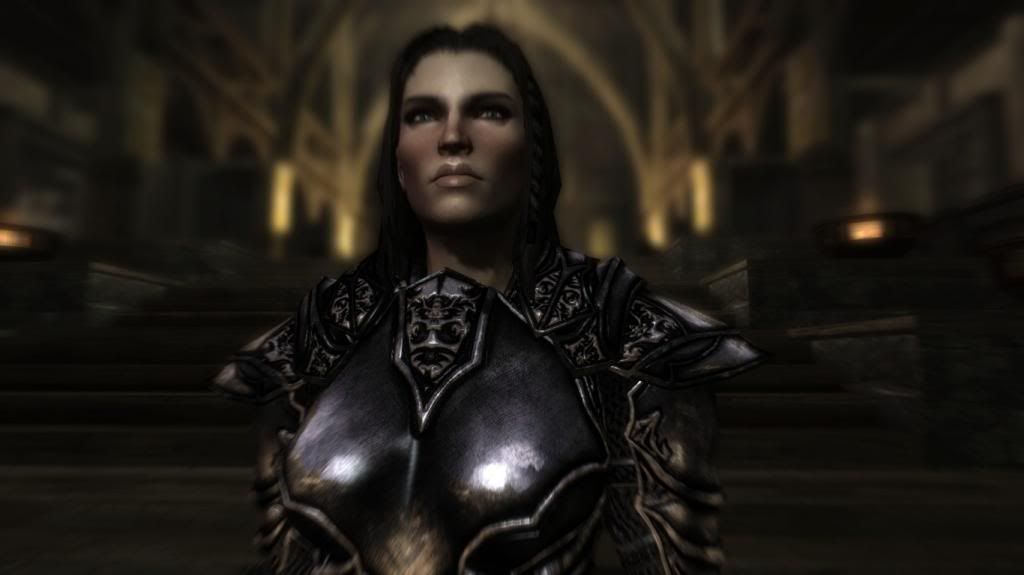 Yes I know it's an another Lydia mod. But let me ask you a question, do you see a decent Lydia mod that doesn't have any makeover in it? Altering her completely or even changing her into a freaking man? Personally, I like Lydia's face the way it is. It's just that I have been searching nexus and steam for a proper mod for her and all of them involves changing her face, hairstyle and even making her into a celebrity-look alike.
Hold on! Is that really Lydia or am I just downloading another character? So I decided to make my own edits. In the most simplest way that I can think of. This is Lydia the way she should be.
So setting personal-feelings for Lydia aside (lol), This mod is pretty straight-forward.
~No makeovers
~No nonsense voice replacers
~No unnecessary overhauls
~No ugly hairstyle changes
~No celebrity face-generated whatchamacallit
~No Bullshit
Just balls-to-the-wall Lydia revamp, the way she supposed to be, the most loved and hated Housecarl and unofficial poster girl of Skyrim that we all knew the moment she walked in Dragonsreach.
What this mod does:
~Improved Combat AI
~Increases her level cap to 100 for on-par back-to-back ass kicking, she now levels with the player.
~Of course make her essential
~Perked with Block and Heavy Armor for maximum punishment
~Ebony-grade default armor
No required mods, just download and pop in. She'll be carrying your burdens to kingdom come. Like the mod? why not Endorse it?