Description
Last updated at 5:08, 19 Dec 2012 Uploaded at 3:49, 1 Dec 2012
REQUIRES DAWNGAURD!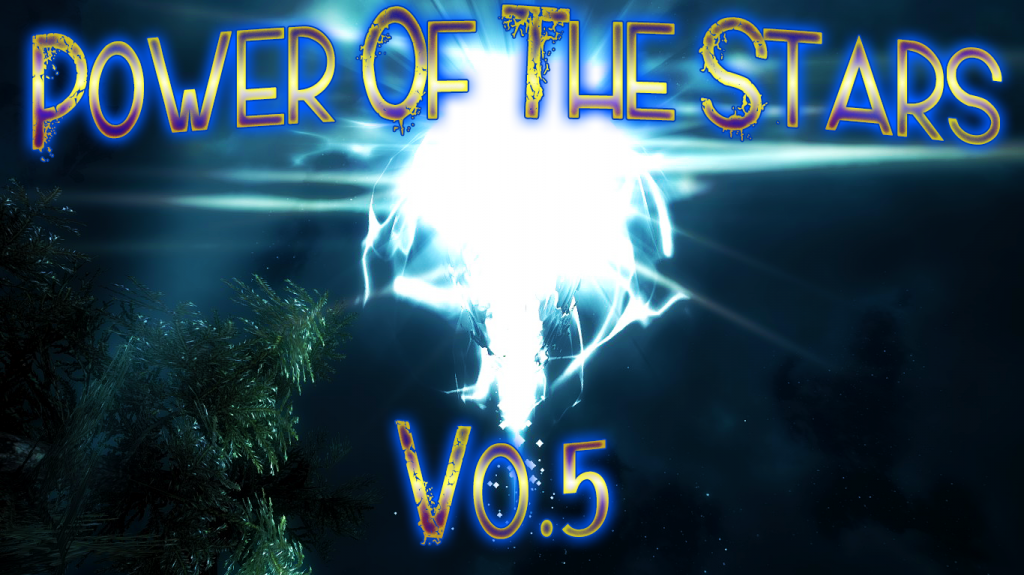 THIS IS NOT YOUR TYPICAL SPELL MOD WITH RECYCLED FX AND REDONE SPELL TYPES.
I made a goal to myself. my goal was to make a spell mod that used as much custom visuals AND EFFECTS as possible. little did i know it took alot longer then i originally thought. Now here it is! this is just the beginning, there will be more in the future. try not to console command the spells as the way you receive these spells is very unique interesting, trust me on this.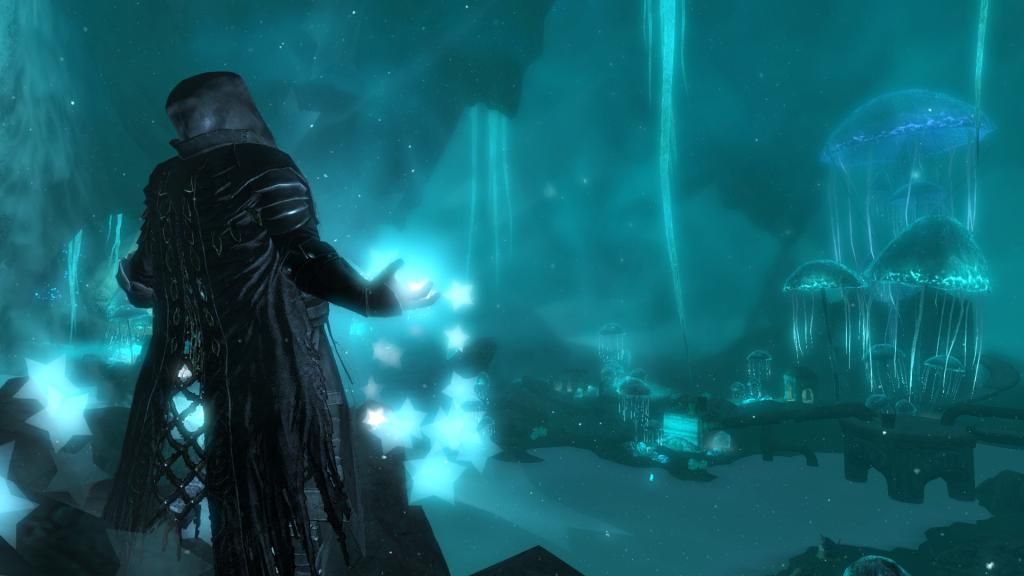 *UPDATE* Version 0.2
*Added a few new spells
-Star Cloak
-Healing Star
-Star Beam
-Star Storm
*All Spells can now be found in a Special Chest In the Hall of Elements at the College of WinterHold. Trust me Im sure you can't miss it!
And for those of you who know how to get to qasmoke, you'll find one there as well.
*Made New Hand effects for all the star spells, personally I think it looks alot better then what I used before.
*New Magic Inventory FX for all my star spells.
*Various Tweaks to most of the spells, still a work in progress, but getting there.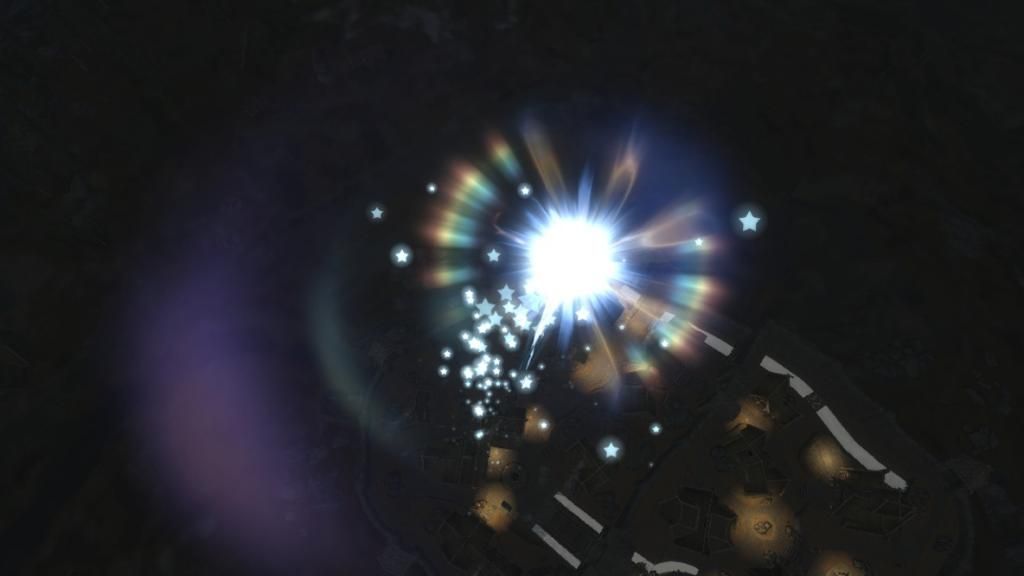 *UPDATE* Version 0.3
*New spells
-Star Sparks
-Star Void
*Added New Arrows Called "Star Arrows"
*Various Fixes
*UPDATE* Version 0.4
*New spells
-Solar Volt Orb
-Festus Krex Specialty
FEATURES
*Added an explosion to the star arrows.
*Tweaked the way Star void works, more reliable now. :)
*UPDATE* Version 0.5
Huge Update, let almost nothing untouched.
*Features/Changes
-New star particle sprite for almost everything that has star particle effects to it.
-Improved the particle behavor to explosions, trails, etc
-Some changes in the colors to some of the spells, more pleasing to the eye. (IMHO)
-Most star spells gone trough a total rebalancing, damage/cost effects.
-New and improved star shot projectile mesh
-New explosion for the star arrows
-New star particle effects for the arrow quivers. (Much better)
-Changed all the spell scrolls into "StarScrolls"
- Star Sparks now does more damage, now costs more to cast.
-Star Shot no longer has a hazard effect, but now cost less to cast.
-Star Void cost a little less to cast. STILL BE CAREFULL WITH THIS ONE.
-And a host of other changes and improvements I can't think up of right now because I was to lazy to keep a log of all the changes.
*New spells
-Meridias Light
-Astral Fist Left And Right
-Lesser Star Shot
-Grand Star Shot
*UPDATE* Version 0.51
Just a small update, made the star arrows with a tweaked mesh and new textures and new arrow.
Also made the grand star shot not as wide as it currently is.
Star Shot- Location In Fort Atmol, on top of the enchanters table.
Description- Star Shot was the first spell I made, and its a pure non-elemental destruction damage fire and forget spell.
High damage and high cost, yet I still feel there is some balancing out to be done. (Visually, my favorite.)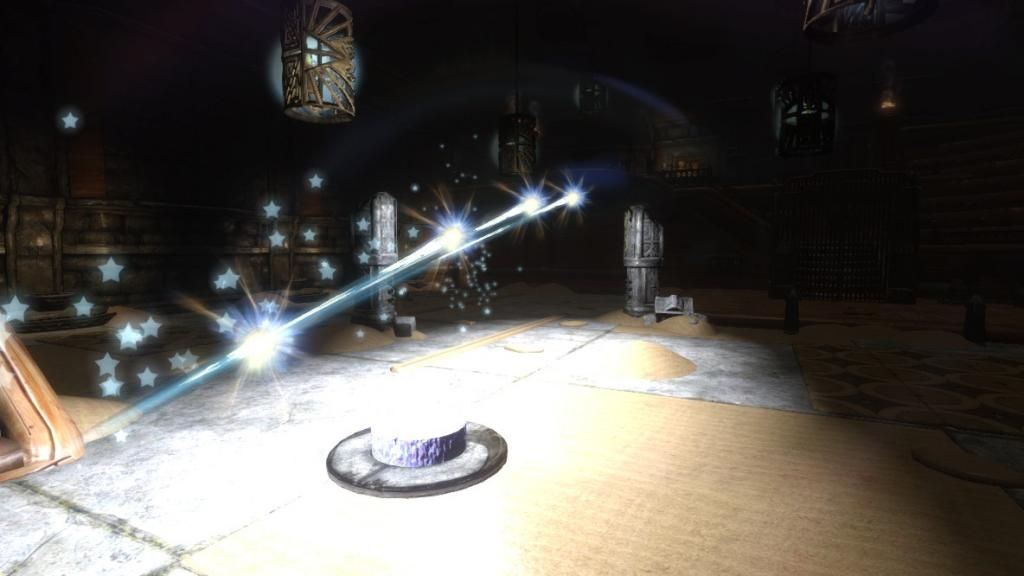 Star Shot Volley-Location Volunruud, next to the Ceremonial Sword with that one dead skeleton.
Description- Same as Star shot, but a concentrate Aimed version, without the star particle hazard damage and smaller explosion and less damage. Still may need balancing.
Star Burst- Location at the end of Bleak Falls Barrow.
Description- This one is kind of like fire storm, area of attack spell, quite devastating.
I Have more, but I'm still working on those so its best not o try to use them just yet if you manage to find them!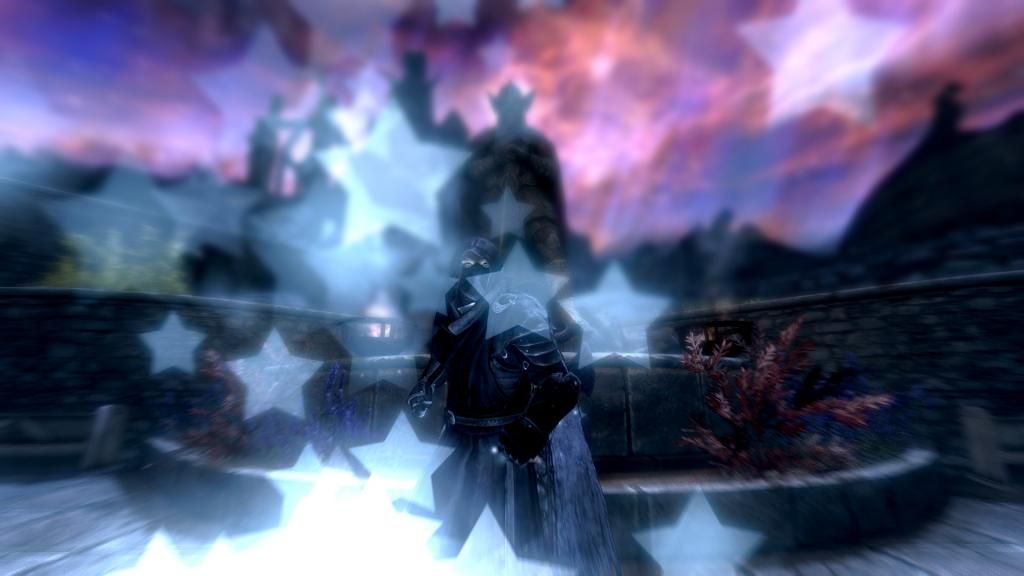 If you like, feel free to take the time to endorse and vote. :)