img 3 loading...
img 4 loading...
img 5 loading...
img 6 loading...
img 7 loading...
img 8 loading...
img 9 loading...
img 10 loading...
img 11 loading...
img 12 loading...
img 13 loading...
img 14 loading...
img 15 loading...
img 16 loading...
img 17 loading...
img 18 loading...
img 19 loading...
img 20 loading...
img 21 loading...
img 22 loading...
img 23 loading...
img 24 loading...
img 25 loading...
img 26 loading...
img 27 loading...
img 28 loading...
img 29 loading...
img 30 loading...
img 31 loading...
Description
Last updated at 20:38, 18 Nov 2012 Uploaded at 19:08, 13 Nov 2012
.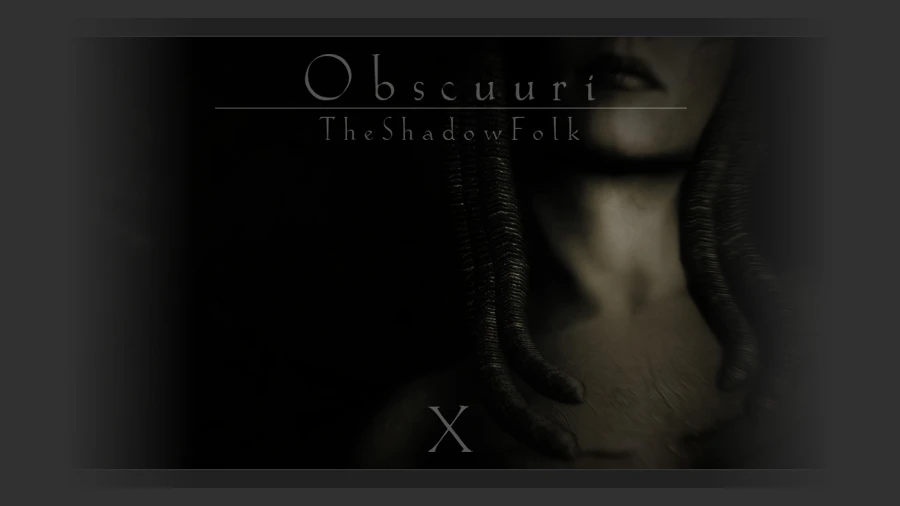 _
Coming soon.
.
Main features
- 4 eye textures
- 5 complexions
- 4 unique "hair" styles (female only)
- High resolution, unique skin textures
- Race-specific body (UNP)
- Custom spells
The pictures, with the exception of the user images, do not represent their actual skin colour.
They were taken with my own black & white ENB using a sepia palette.
Because the race is derived from the Nord, it shares the same presets. However, I enabled all
available face morphs for this race, so there should be enough customization possibilities.
Skill Bonuses
- Conjuration: 5
- Destruction: 10
- Alteration: 5
- Illusion: 10
- Alchemy: 5
Attributes
- Starting Health: 40
- Starting Magicka: 70
- Starting Stamina: 40
Abilities and powers
Dark Vigour [Ability]
The Darkness within prevents you from contracting any diseases.
Black Aura [Daily Pwer]
Envelops yourself in a dark aura, increasing both your magicka and destruction skill.
Corruption [Lesser Power]
Inflicts Dark damage on your opponents.
Blind Fear [Lesser Power]
Shroud your target in a black aura, making it run away in fear.
Ethereal Tenebrosity [Daily Power]
Turn into a shadow that is invisible for anyone except yourself.
1. Use 7zip or WinRar to extract the files
2. Find the Skyrim folder here: Steamsteamappscommonskyrim
3. Move the Data folder into your Skyrim folder
4. Merge the folder when asked, it will not get replaced
5. Activate XRCO.esp
6. Activate RaceCompatibility.esm

Deactivate the XRCO.esp file
Remove the following files and folders:
DataXRCO.esp
DataMeshesXRCObscuri
DataTexturesXRCObscuri
DataScriptsObscuriRaceController.pex
DataScriptsSourceObscuriRaceController.psc
This custom race is compatible with any other mod.

The Elder Scrolls V: Skyrim, updated to the latest version (currently 1.8).
A custom body is included in the mod, as such a body replacer will not be required to be able to use
this race.

Some of the testers reported freezes and crashes in the character creation menu, the optional lite textures
fixed it for them. If you have similar issues, please try the lite textures first.

None yet.
Coming soon.
.

[13-11-12] 0.9 - Initial Release
[15-11-12] 0.91 - Update: Added missing Race Controller script
[16-11-12] 0.95 - Update:
[Details]
[18-11-12] 0.98 - Update:
[Details]
Many thanks to the following authors, without their work this mod may not have been possible.
Bethesda - The game
Phygit - FemFeet
dimon99 - Dimonized UNP Body
Nouk - The original hairstyles
zzjay - Converting the hairstyles
Apachii - ApachiiSkyHair
Chris57 and FavoredSoul - Better Males
borysses - skin resources
expired6978 - race compatibility and race creation tutorial
TMPhoenix - updated race compatibility
Special thanks to zzjay for helping me with the Creation Kit.
Thanks to the following people for testing the mod, making sure everything works.
83Willow
AurianaValoria1
deathknowz
DoubleH
Gizmodian
schmoops9
zzjay

The content of this mod can be used freely on the following conditions, as long as you do not modify my textures:
- Credit me
- Notify me
- Skyrim only
These rules are subject to change in the future.

.