Description
Last updated at 20:56, 13 Oct 2012 Uploaded at 20:55, 13 Oct 2012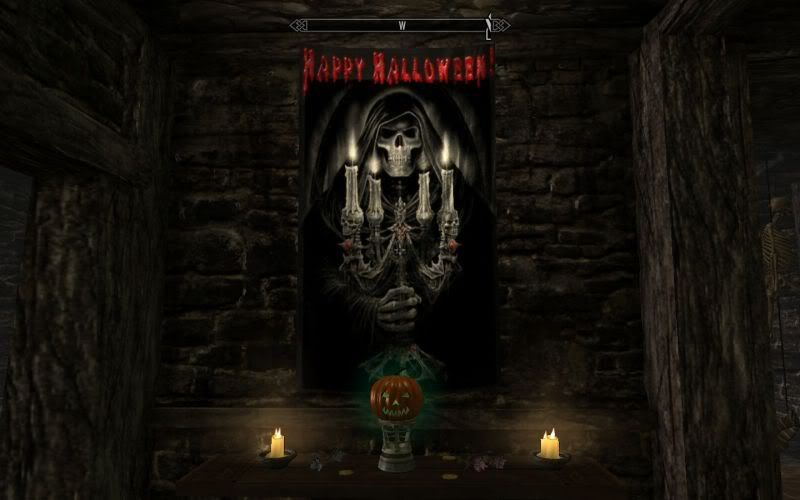 Long abandoned by a mad alchemist, this house has stood for ages. Before Morthal was even constructed, the balcony overlooked the valley where Morthal is now. Come in and stay awhile. There is a safe chest at the foot of the bed upstairs and a cooking pot out back on the balcony, along with a tanning rack. Down in the crypt you will find alchemy and enchanting tables for your crafting. Plus a coffin to sleep in, if a bed is too soft of course.
Play with the dead using the Pendulum or Rack. Search the house and see if you can find all 13 handfulls of candy. Grab a pumpkin lantern if you need more light. And do say hello to my little friends.
Sorry but the house is not navmeshed yet inside.
I recommend Dalls white marble textures for the enchanter and alchemy tables.
http://skyrim.nexusmods.com/mods/7866
http://skyrim.nexusmods.com/mods/4332
DO NOT upload to any other sites or use assets without my permission. Thanks