File information
Created by
CaBaL
About this mod
high quality high resolution texture replacer for leather armor
Distribution permission
: This file is a
Nexus-exclusive-release
,
please respect my decision and
DO NOT reupload it elsewhere...
.
I did not give, or want to give permission for any kind of reupload.
news:
this mod is now under re-construction a new version will be uploaded when ready.
if anyone want to use these textures in new mods ON NEXUS is free to use them (v1) as long as credit for my work is given...a private message to let me know projects using my work is also really appreciated,but not crucial .
this is just to be clear.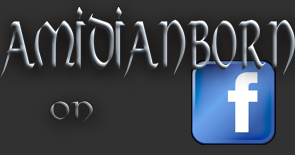 the mod:
High Resolution Texture-Replacer for Leather Armor
*** male and female retexture each set with its own details
*** Anything as usual has been redone from scratch
*** Textures have same resolution as the official dlc pack (2k Chestplates 1k helmet and boots)
any pc configuration should be able to handle it without fps loss.
*** this work should also be compatible with anything, including mods that are using parts of leather armor.
***
INSTALLATION
: to install just drop the "textures-folder" inside your data-folder or use mod manager.
if you're looking for badly tweaked pinky glowing demential vanilla maps...
or if you're looking for terrifiing recolors of vanilla stuffs...look elsewhere :)
VIDEO : REFER TO VIDEO SECTION ,due to number of reviews i have to move video in a proper page to avoid slow loading of mainpage, do not forget to subscribe what you like
credits:
Rubaiyat of Omar Khayyam,Canterbury Tales of Geoffrey Chaucer,Federico Fellini,my cigarettes.
thanks :
83Willow
> for screens and frontpage images
kaldaar
> for the incredible screenshots
all the beta testers... you have all my gratitude...nothing in my work would be so good (if good it is) without your help
my mods:
(click on the images)
enjoy