File information
Created by
CaBaL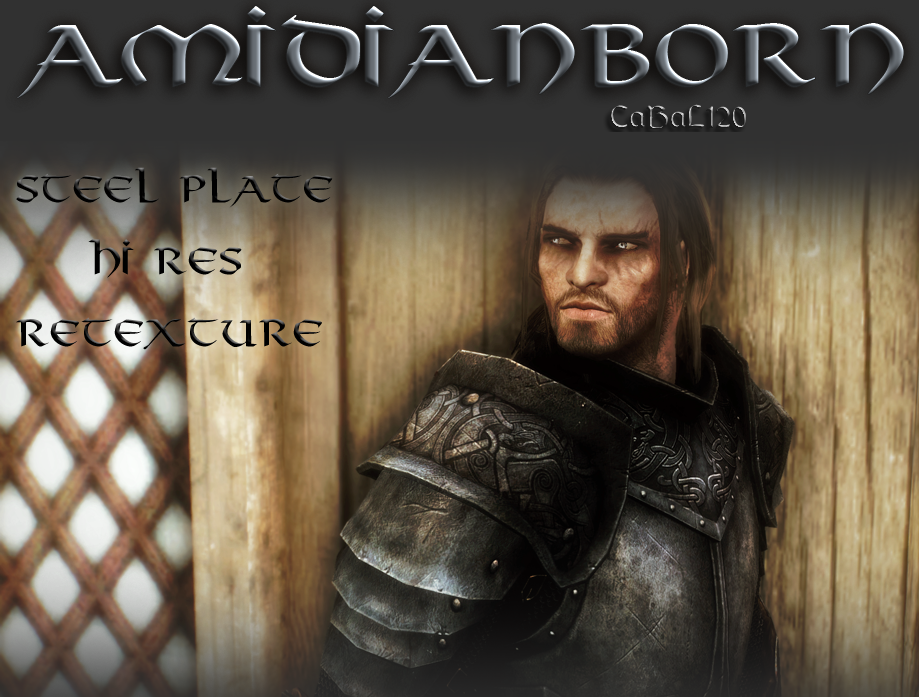 High Resolution Texture-Replacer for the Steelplate Armor
Distribution permission
: This file is a
Nexus-exclusive-release
, please respect my decision and
DO NOT reupload it elsewhere...
.
I did not give, or want to give permission for any kind of reupload!
the mod:
>>> male and female > each set with its own details!
>>> Anything has been redone from scratch: diffuse- ,specular- ,enviromental- and about 60% of normal-maps.
>>> Textures have same resolution as the official dlc pack (2k Chestplates 1k helmet gloves boots)
any pc configuration should be able to handle it without fps loss.
>>> this work should also be compatible with anything, including mods that are using a part or parts of steelplate armor.
>>> a chainmail version is now available chose just one file
>>>
INSTALLATION
: to install just drop the "textures-folder" inside your data-folder or use mod manager.
Thanks (as usual) to red wine, to my dogs,to a mad season (yep the grunge group),to U.F.O. (yep the flying green ones),silver surfer, to old cars, to my favourite cigarettes.
Video: refer to video section
i really like to see user screenshots with my textures, it helps me a lot to understand how i can improve my work. in this mod i will use just your shots,not my terrible ones: this is a list of contributors so far, all my gratitude mates:
adamlevin
Patobek
Surya01
kaldaar
daMiriam
chilliblitz
Kamikazekossori
frankdema
schmoops9
lsinsocal
m0ckin9bird
SidneyB
Odisseus
kureid
Willow
enjoy
[/size]