Woodland Sanctuary
Skyrim » Player homes
Added: 08/07/2012 - 03:15PM
Updated: 09/07/2012 - 10:45PM
img 3 loading...
img 4 loading...
img 5 loading...
img 6 loading...
img 7 loading...
img 8 loading...
img 9 loading...
img 10 loading...
img 11 loading...
img 12 loading...
img 13 loading...
img 14 loading...
img 15 loading...
img 16 loading...
img 17 loading...
img 18 loading...
img 19 loading...
img 20 loading...
img 21 loading...
img 22 loading...
Description
Last updated at 22:45, 9 Jul 2012 Uploaded at 15:15, 8 Jul 2012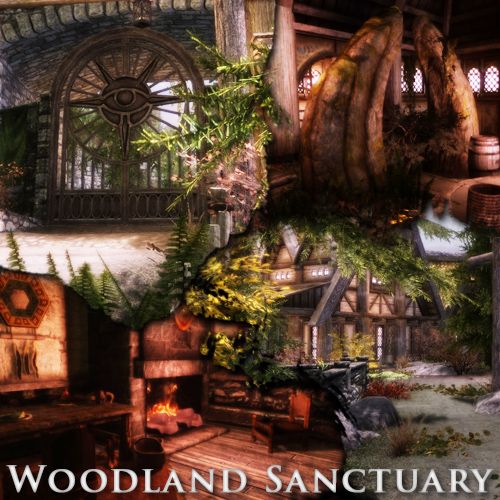 This mod is a total combination of effort and knowledge from me previous mods,combined into one makes this mod, i have spent alot of time fine tuning this to be as bug free as possible. Along with the help of SaioTV which it was originaly designed for as a request, turned out to be something more and i had to finish and released this amazing island.
For those who cant crack the clue note. there is a chest underneath the waterfall around the island with the key to the gate in it.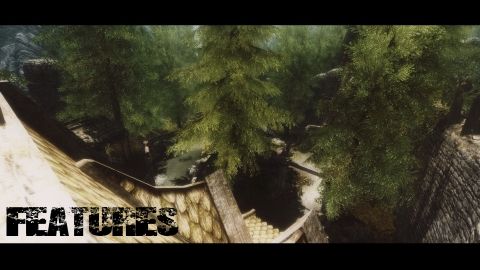 -Designed for lore friendly players only and does not feature mannequins at this present time
-Lore friendly!
-Blacksmithy tools are all on the island
-Alchemy and echancting tower
-Hand crafted island set in the middle of Riverwood lake
-Whiterun feel adds a touch of rememberence to the island for a more lore feel
-Ingredient room for picking herbs and plants
-Training dummies and arrow targets on the island!
-House consists of a peaceful atmosphere with tons of neat loot to grab!
-Optimised for many mods including my own.
-Custom lod
-Comes with my bird sounds too!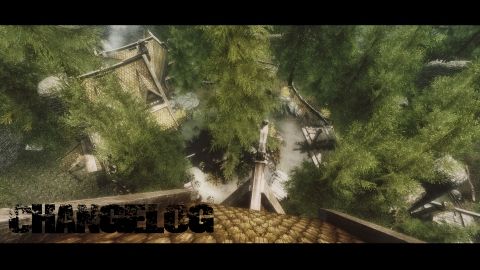 V1.0 Release
V1.1 New waterfall with sounds a splashes, and new details such as pickaxe in the rocks and a spare axe on the chopping block for your convenience.
V1.2
-New blacksmith sign
-Balcony area added next to the main gate
-Fixes some bugs and optimised area
-45% navmesh complete for followers
-Added quick travel to the house
v1.22
-Scafolding roofs added to towers
-new lookout point added in the fortress
-bug fixes 55% navmesh complete
v1.22.1 Added a trapdoor underneath the bed to quickly get in and out of the house from the gates, and removed house fast travel
-Added docks
-Adjusted waterfall
v1.3
-Added a Spa!
-Increased performance!
v1.4
-fixed navmesh inside
-added mara shrine path
-added more detail
-revamped undertower garden
-fixed some bugs
v1.4.5
-added small ponds
-added insects
-updated walkway's
-increased performance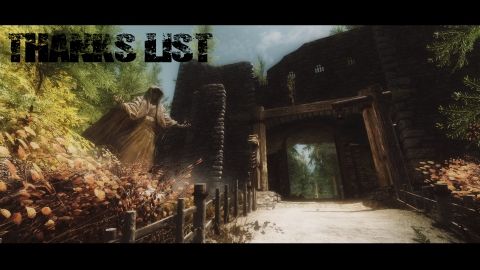 To many of my fans and Saio for keeping me pushing foward for a well made mod
Thumbnails by SIAOTV and screenshots by COUNTERCRUEL