Winterwind Cottage
Skyrim » Player homes
Added: 10/05/2012 - 02:40PM
Updated: 11/04/2014 - 06:22PM
Description
Last updated at 18:22, 11 Apr 2014 Uploaded at 14:40, 10 May 2012
I really, really like cheese.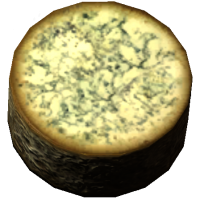 =UPDATE INFORMATION=
1.0>1.1
-More changes
-Redid the Potion and SoulGem shelf
-Adds a few things that really won't be noticeable.
=DESCRIPTION=
The house is not Navmeshed as I do not use followers... Though I do understand a lot of people use them, I don't. The cottage is mainly for the player, nothing else.
The cottage has *Most* of everything a player needs so he/she does not have to run about to the main cities to smelt or craft something. The cottage itself has no godly items or shortcuts that allow the player to get an upper-hand.
=WHAT'S INSIDE=
Player owned bed (Well Rested Perk)
Plenty of storage
All the crafting benches
Weapon Racks-2
Weapon Plauqe-1
Mannquine-1
Display Case-1