File information
Created by
Hylios Sykes
About this mod
This mod overhauls Severin Manor, the default player home located on Solstheim (Dragonborn DLC).
Requirements

Permissions and credits

Donations
Description
This mod overhauls Severin Manor, the default player home located on Solstheim (Dragonborn DLC). This overhaul aims to create a warmer home for the Dragonborn and its family, adding an entire floor and completely reworking the initial floor-plan. The mod makes almost entirely use of Skyrim assets with a few custom-made meshes to fit the needs of the house. it should be compatible with most HD re-meshes and re-textures out there as long as they stay close to the original shapes they are replacing. I am using a few myself and have not come across any problems so far.
SSE available here :
HS Player Homes - Severin Manor
Features
Entrance :
The entrance has been reworked to include a Shrine of Azura in addition to the eating area present in the original house.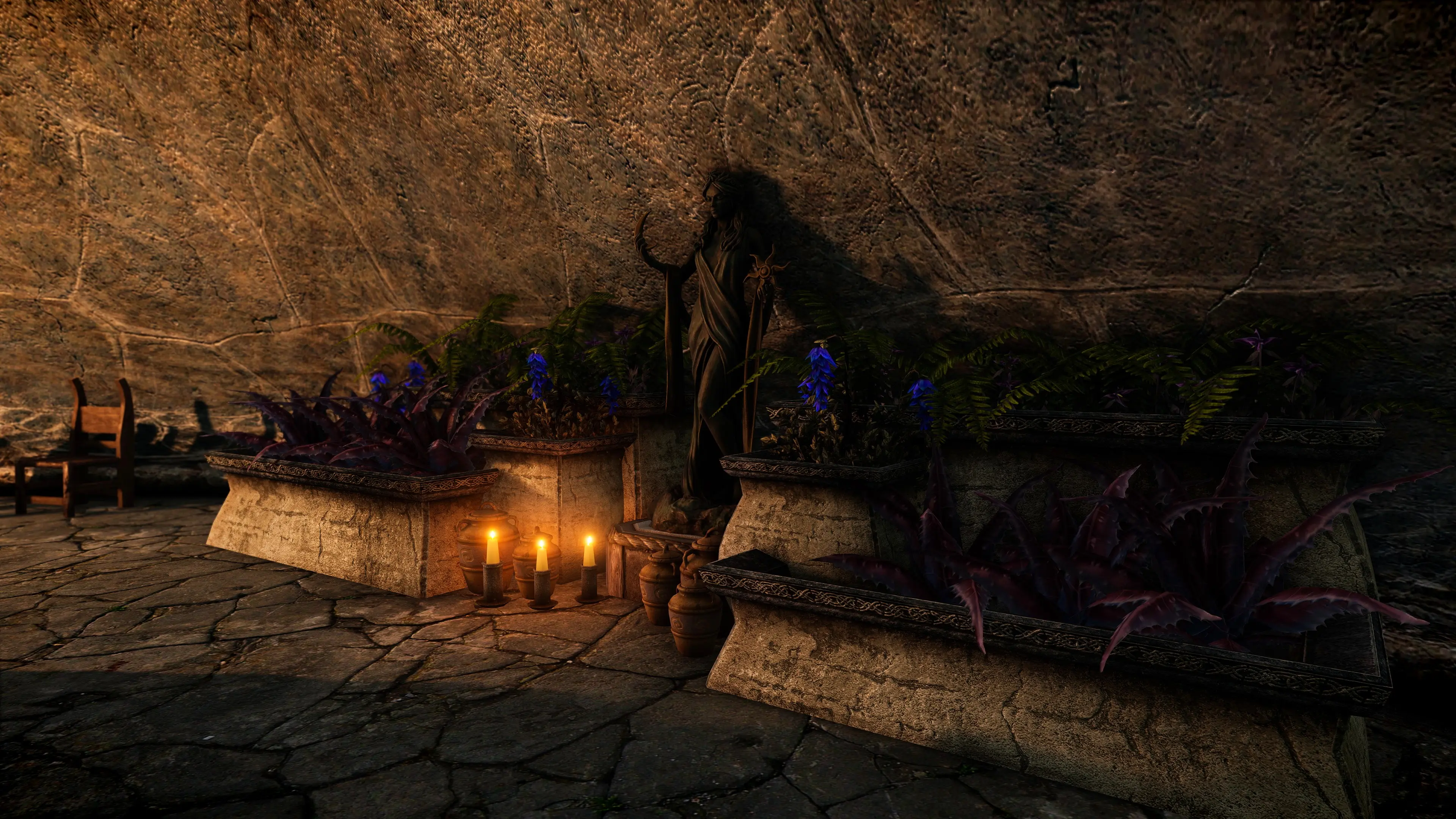 First Basement :
A children's bedroom was missing from the original house in order to make it fully functional. This has been rectified allowing for up to two children to live in the house. The bedroom is equipped with a private bathroom, two beds, desks for both children and a play/training area for the little Dovahkiins to hone their skills.
Note
: for the moment the children bedroom is not actually functional as it would require the adoption system to be altered to allow kids to move in and this would require a significant amount of work on my part to figure it out.
Raven Rock does not provide the Dragonborn with a Huskarl (yet). While you wait for your servant to show up, a beautiful room has been designed to cater to its future needs, with great amenities such as a study equipped with an alchemy station, shelves filled with ingredients and a large bathing area to relax after a long day sworn to carry someone else's burden.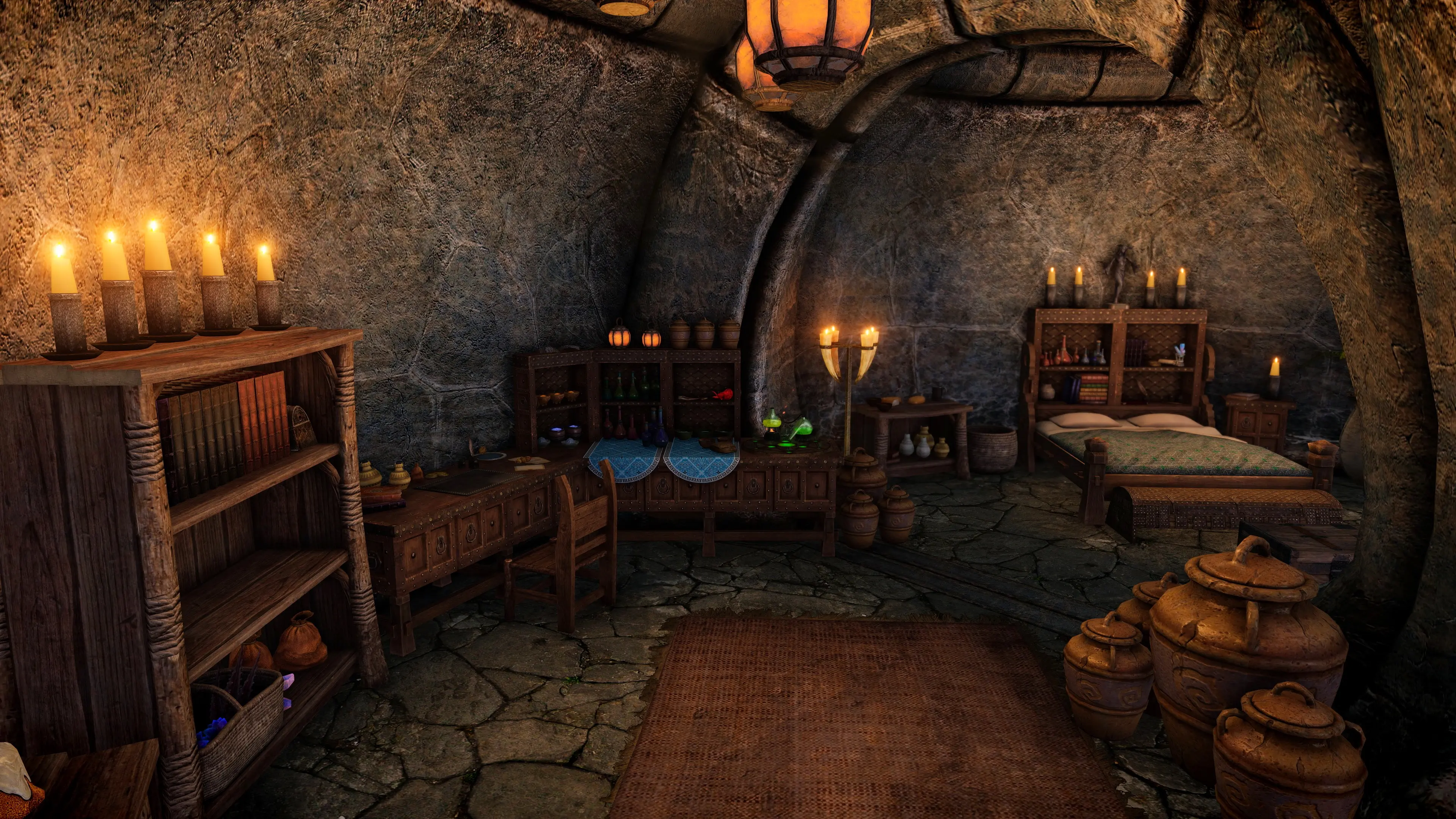 The Master's bedroom is the perfect place to rest and contemplate the exploits of the Dragonborn. A few trophy racks and mannequins are available to display the rare weapons and armors collected along your travels. The room boasts a large study area, a fully stocked dressing room, and of course, the obligatory bathing area.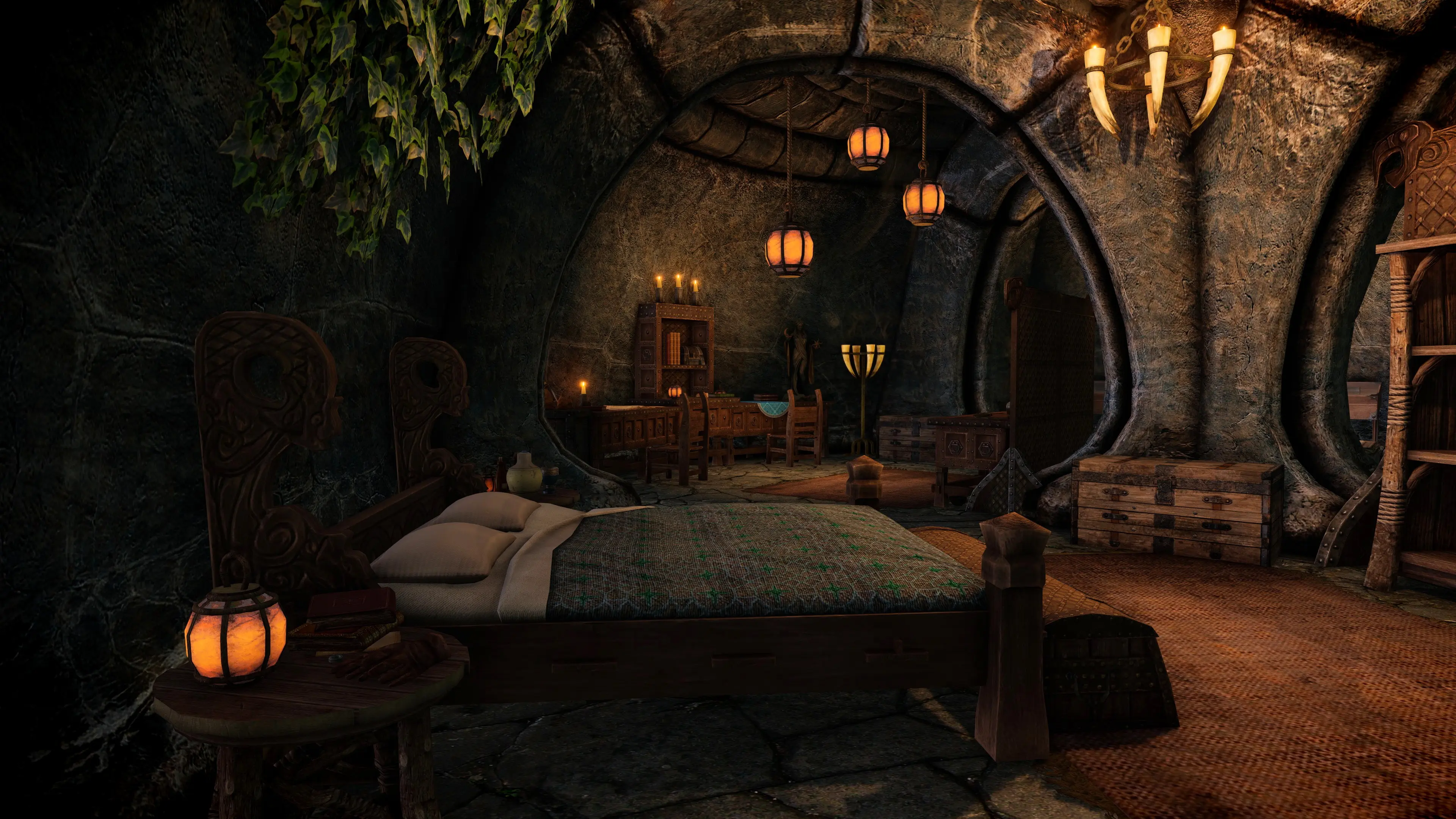 Second Basement :
Eating is a very important part of the day, and drinking should be as well. The dinning room on the second floor will allow you to accommodate the whole family along with many guests. A nice bar should provide ales and spirits for everyone while the nearby kitchen will fill any cravings for baked goods and cooked meat.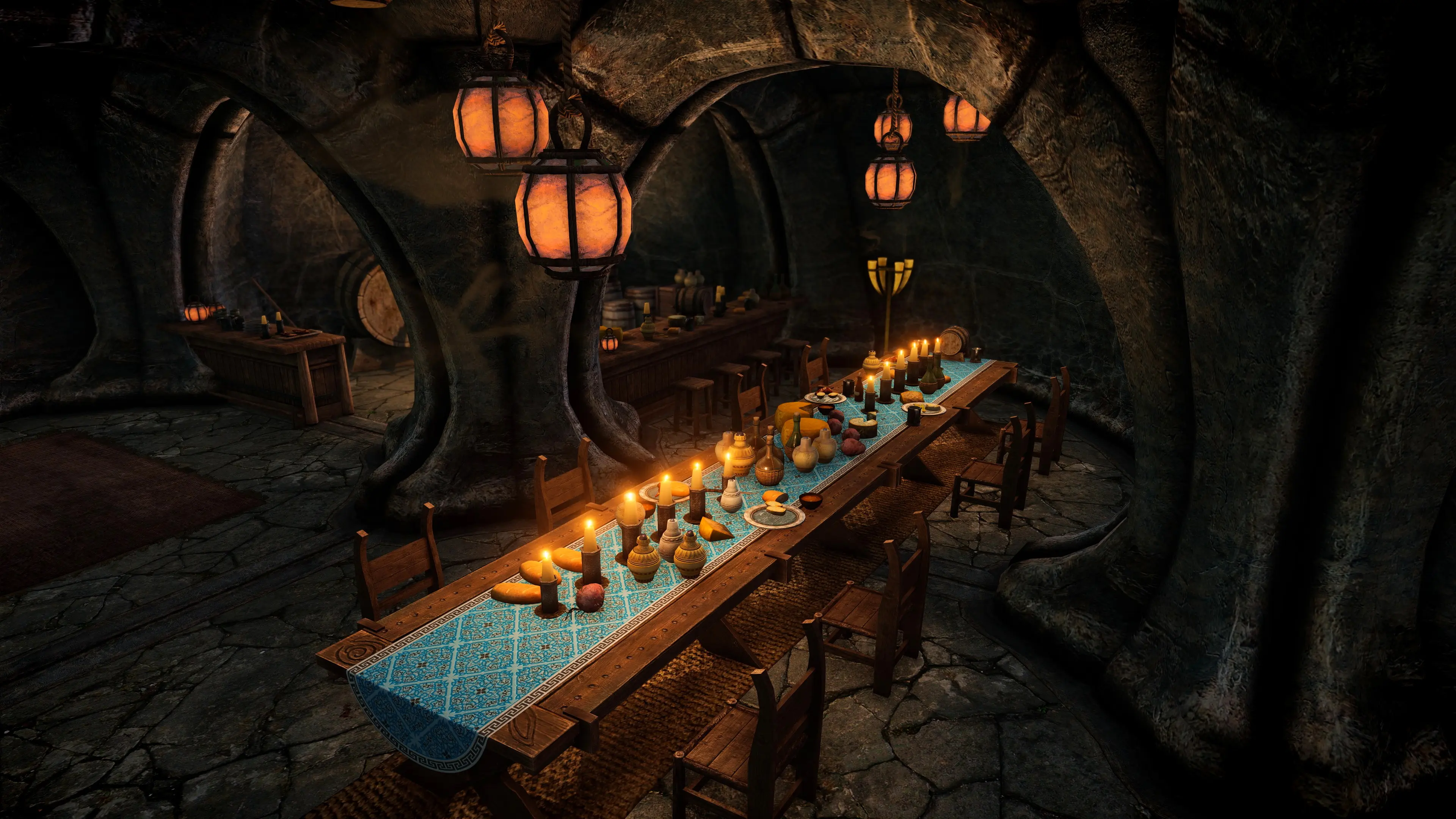 After a long day of adventuring, a nice soak in hot water might be just the thing you need to recharge your batteries. How fortunate it is to have built a house right on top of an underground volcanic spring. Hot steaming jets coming from the bottom of the earth will massage your woes away in no time.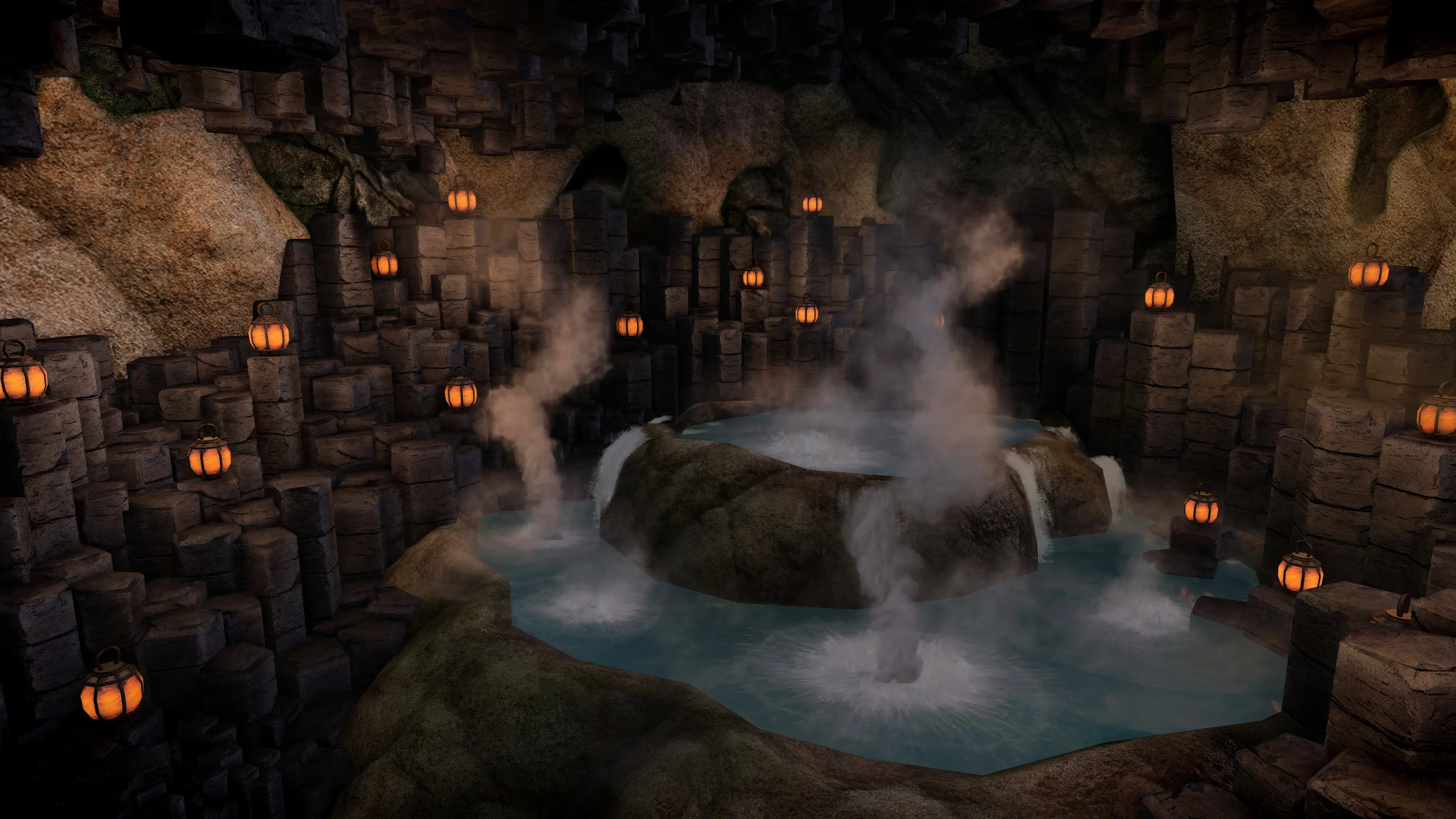 A strong arm is nothing without a strong mind to wield it, an impressive library full of books and spell tomes will satiate the hungriest of scholars. Furthermore, an alchemy station will allow you to create potions and poisons in the comfort of your own home while an enchanting table will provide you with the ability to enchant your weapons, armors and jewelry as well as create brand new staves for your mage's needs.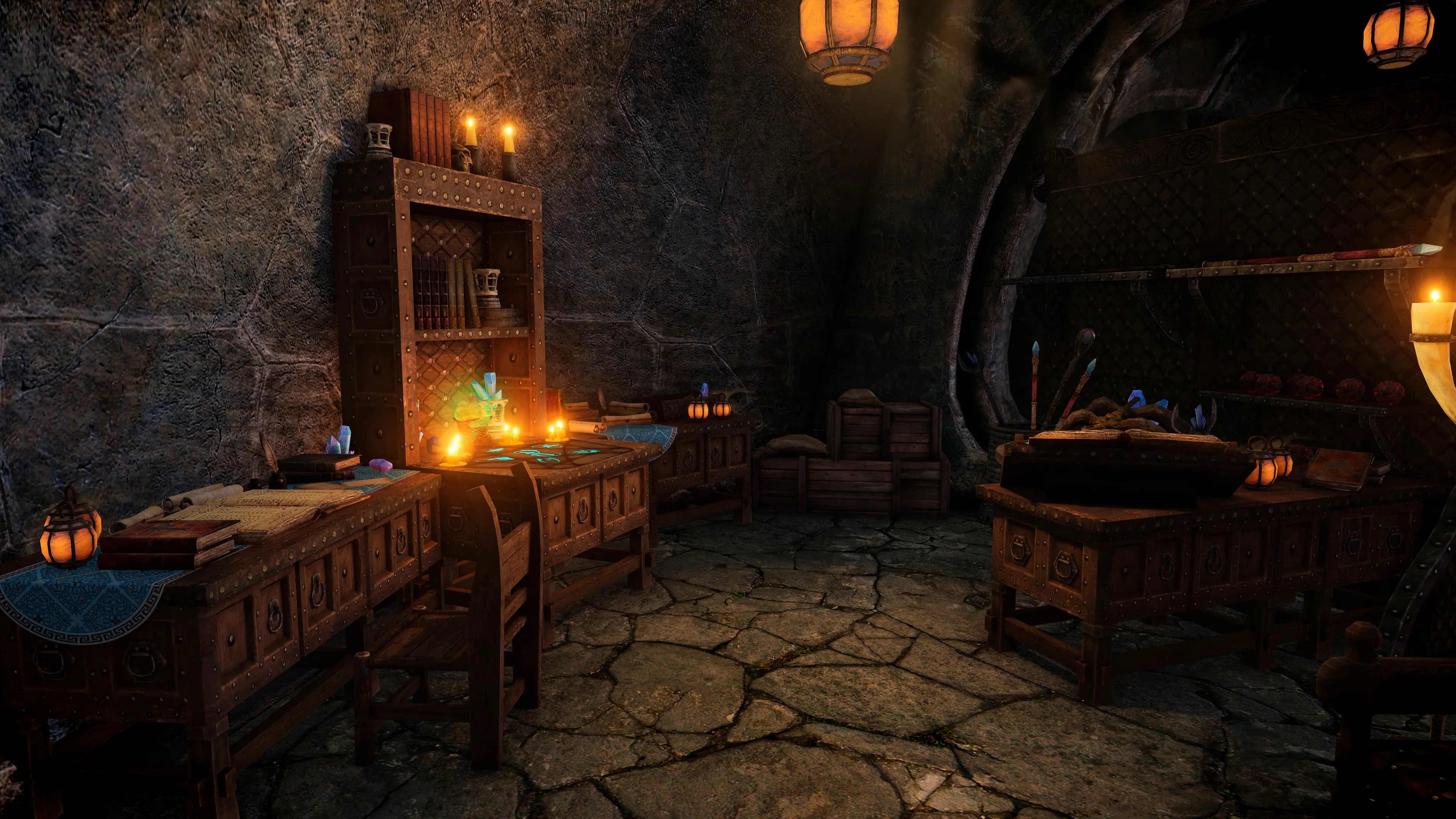 Right next to the enchanting area, you will be able to forge and enhance any weapon and armor at your disposal in this state of the art smithy, equipped with a forge, a smelter, whetting stone and far more.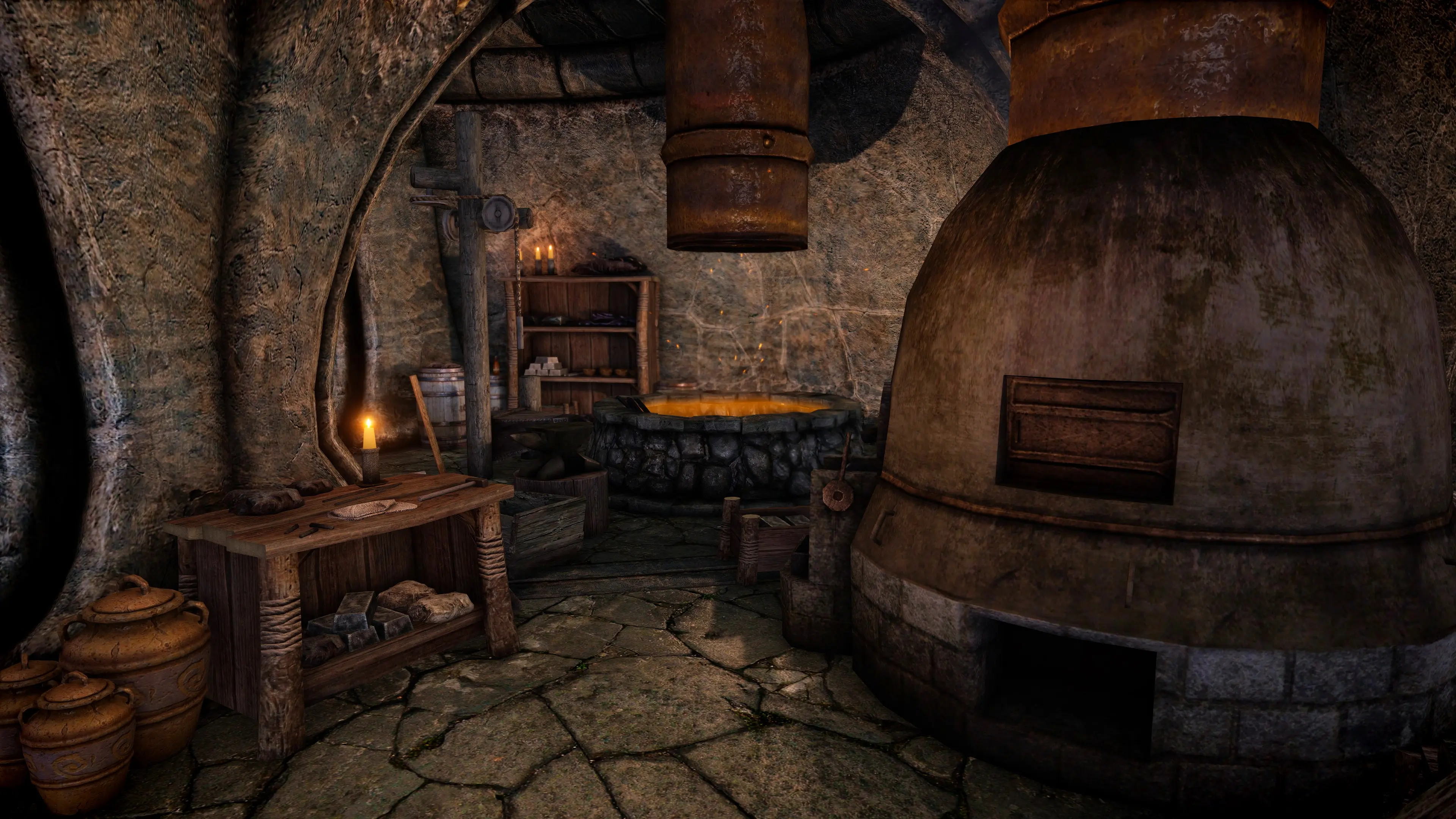 Acquisition
The house is acquired by completing the quest Served Cold which I am not going to spoil here, it can be visited earlier although I would not recommend picking up anything before the house belongs to you since it will be considered "stolen goods" instead of "free stuff".
Installation
- Use your favorite mod manager
-
Or
drop the content of the archive into your "Skyrim Special Edition\Data" folder
Add-ons :
- The statues of both
Azura
and
Mephala
created by Mandragorasprouts are only used in the screenshots, this mod does not require them to work nor does it include any assets from this author, although if you are using Mandragorasprouts mods (as I would recommend), the shrines scattered throughout the house will use those models.
- If you wish to replace you mannequins with the ones in the screenshot, you can get one of my other mods
here
.
Disclaimer
This is a "dirty" port based on the original SSE mod of the same name available here :
HS Player Homes - Severin Manor
, therefore some features might not work as intended (the havok physics being different between SSE and LE, some items might not be placed as intended, rooms also seems to be working differently and some meshes might not appear correctly). Nevertheless, I hope you will enjoy this new home, it took a long time to make but I had a lot of fun designing it.
If you like this mod, do not hesitate to follow
my profile
and check out my other mods :