File information
Created by
Author Mandragorasprouts - Port by Xtudo
About this mod
It adds an impressive Sheogorath Statue. 2K - 4K. Cheese for everyone!
Requirements

Permissions and credits

Translations

Changelogs

Donations


Daedric Shrines - Sheorogath
Mod by Mandragorasprouts, LE port by Xtudo
"I am a part of you, little mortal. I am a shadow in your subconscious, a blemish on your fragile little psyche. You know me. You just don't know it ... You can call me Ann Marie. But only if you're partial to being flayed alive and having an angry immortal skip rope with your entrails. If not, then call me Sheogorath, Daedric Prince of Madness. Charmed." - Sheogorath

DescriptionThe mod adds an impressive statue to the Skooma Cat, the Lord of the Never-There, the great Daedric Prince Sheorogath.
Check the map for its location (just east of Solitude).
The mod includes 2K and 4K versions and a Wintersun patch.
Optional filesThe Great City of Solitude patch.
 Moves the Shrine to another near location, to avoid clipping. Default and Wintersun versions included in the same file.
- 
SE-AE version here
.
I did it for my game and now I'm sharing it, I hope you like it.
Don't forget to endorse and share your screens. :)
Especial thanks

Location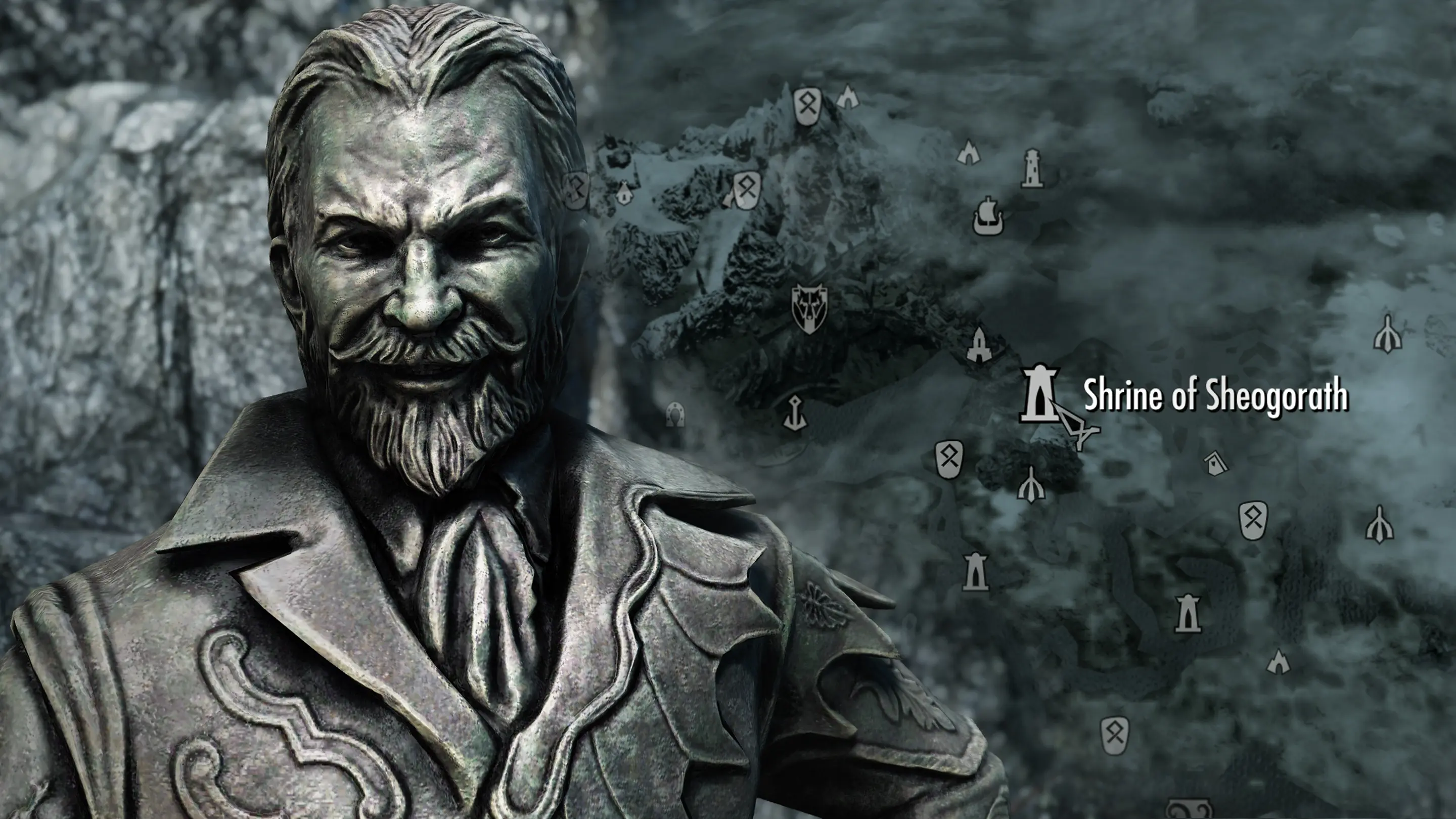 Do you like my mods or stories?