File information
Created by
Sabbath6100
About this mod
Adds Male and Female Overhauled Concept Art orcish Armor and Shield to Replace Vanilla Orcish Armor.
Permissions and credits

Donations
Orcish Armor OverHaul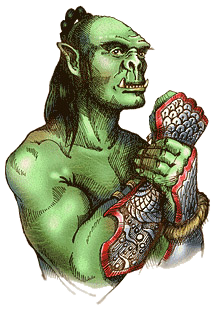 Adds Functional and Complex looking Orcish Concept Art Armor as a Replacer to Skyrim, both male and females and replaces shield.
Matches the Uesp page armor found
Here
 I made this based off actual concept armor picture found
Here
 . Yes I see a picture and made a whole armor out of it :)
The Shield is based off Malacath Ritual shield in Eso, I think that this is the best despiction of Wrothgarian Armor made by Orcs thusfar and baffles me Bethesda didn't implement this design to the game originally but hey its here now.
Helmet isn't for Argonians or Khajiits Argonians and Khajiit get vanilla helmets.
      If you like it Endorse helps Morale to keep it up :)
P.S. Not that there should be any, but if any actual issues occur let me know. also I use differant skeleton for my orcs as you can see but vanilla body skeleton works too.