File information
Created by
Vonpire
About this mod
My ENB preset based on realvision with new effects from latest enb v0.453. Optimized for C.O.T. & E.L.F.X. Beautiful and amazing effects with low impact to FPS! If you compare to well known ENB's, (S.U.R.E.) is more fps friendly with all of the effects presented on those presets ! Also with NightEye Support.
Requirements

Permissions and credits

Changelogs
Originally based on RealVision ENB
,  S.U.R.E
is a complete revamp
using latest enb techniques and features.
Designed to work in par with
C.O.T
and
E.L.F.X. , S.U.R.E.
provides unprecedent beauty and amazing effects to the World of Skyrim. I worked really hard to
fine tweak
every aspect of
S.U.R.E.
and to
eliminate all possible bugs. Enjoy!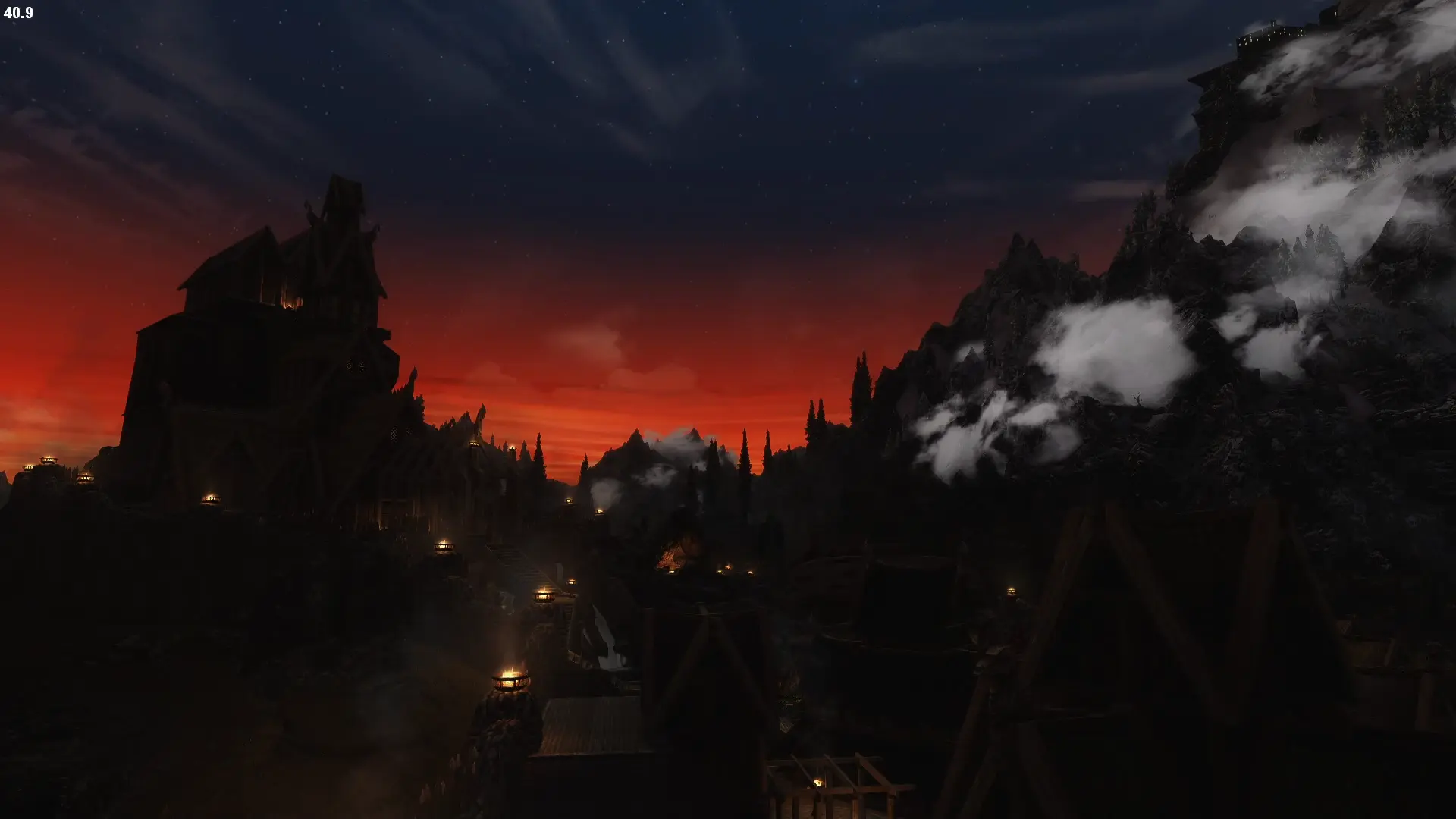 V. 3.7 Video Showcase


S.U.R.E. is FPS Friendly compared to other Top ENB'S 


(Video Here - ENB FPS Compare)


FeaturesSharp and crisp! No more blurry backgrounds.
Soft Depth of Field Effects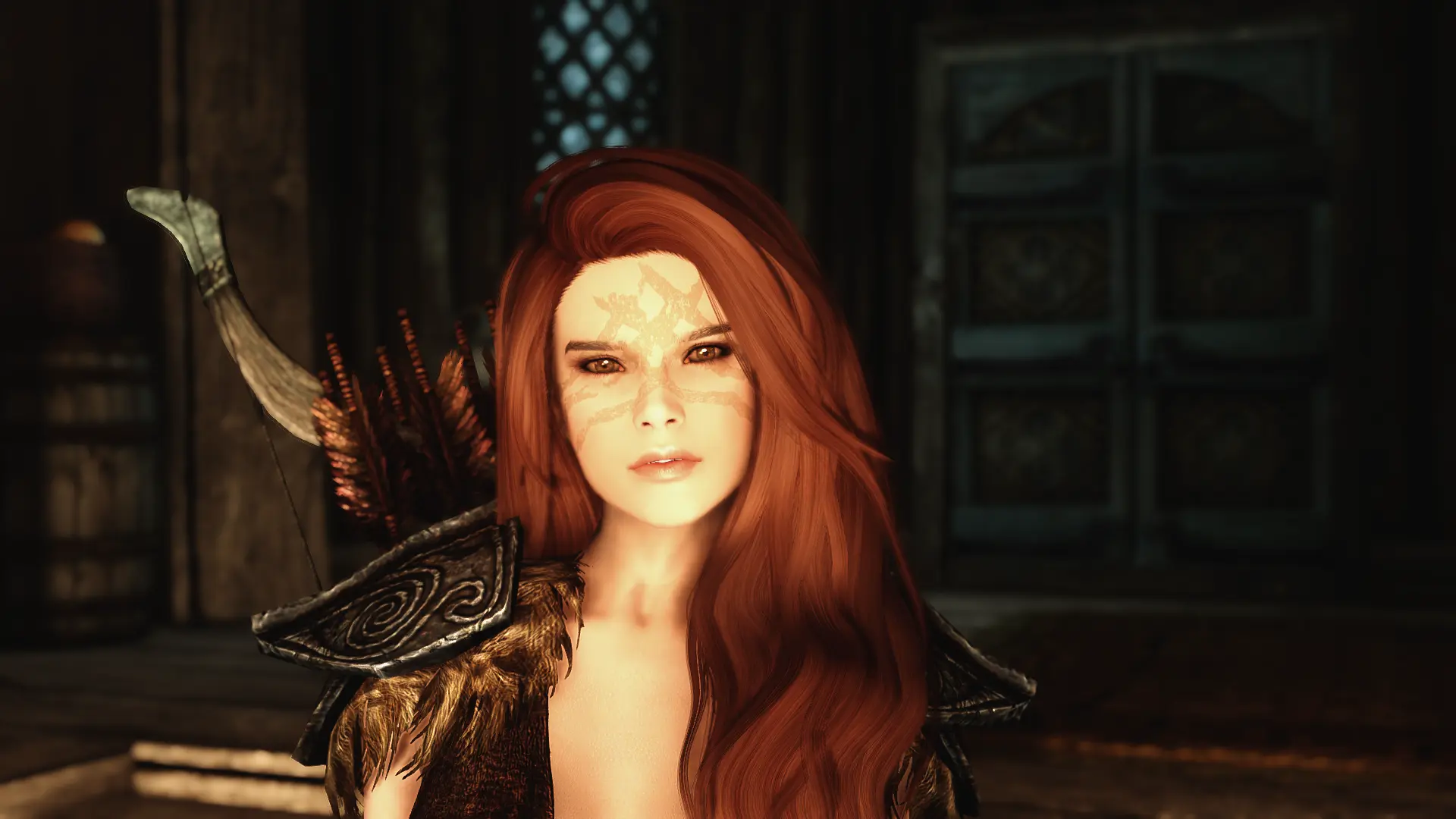 Prepass Enabled

Bloom effects based on Realvision ENB

Lens Effect for Rain Weathers


Vignette effect for Snowy Weathers


Adaptation with great balance

Distant and Detailed Shadows

SSAO with low performance hit

Sky & Directional Lighting

Image Based Lighting
Complex Firelights and Particle Lights (Fine tweaked!)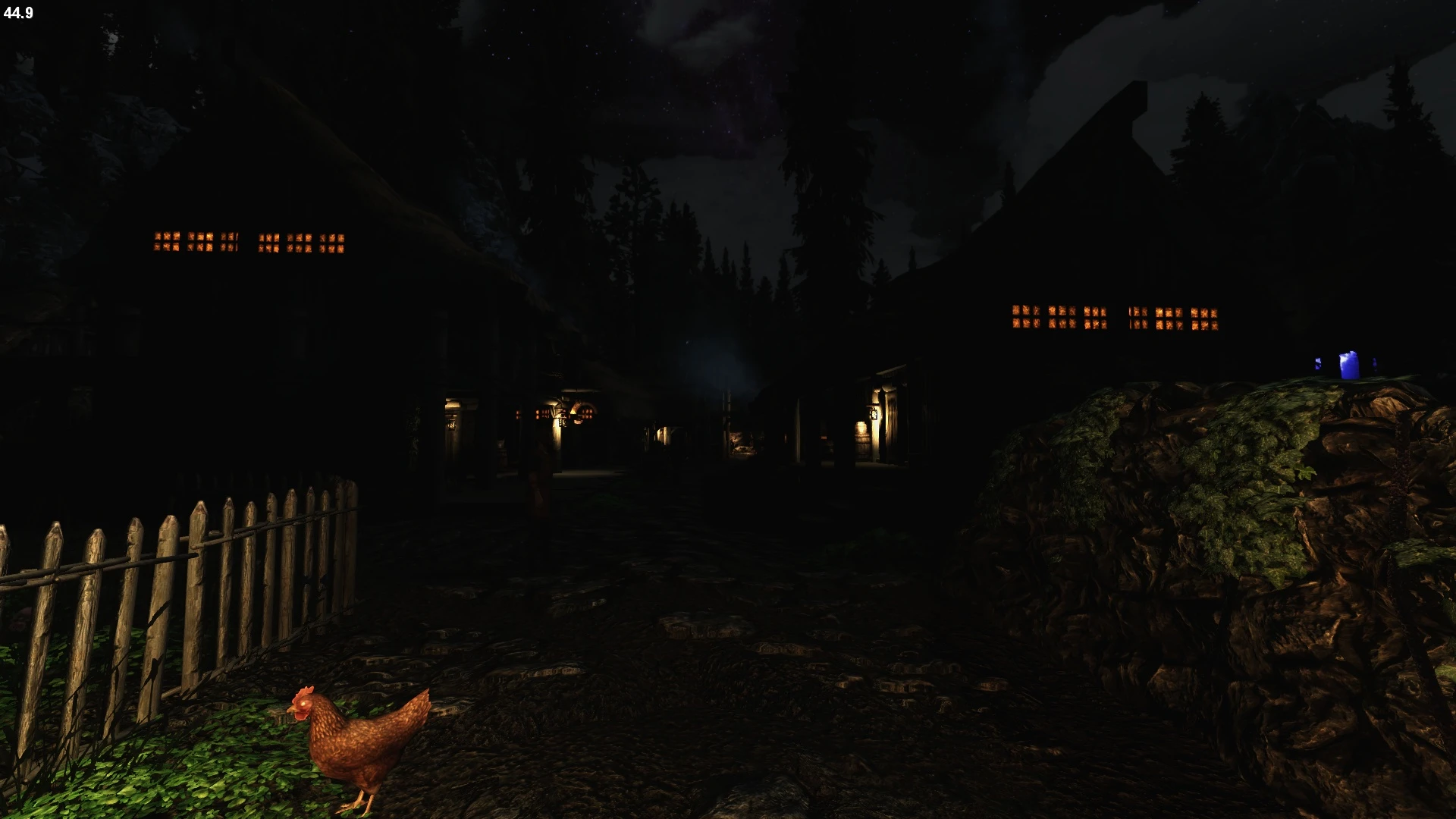 Skin Specular and SubSurface Scattering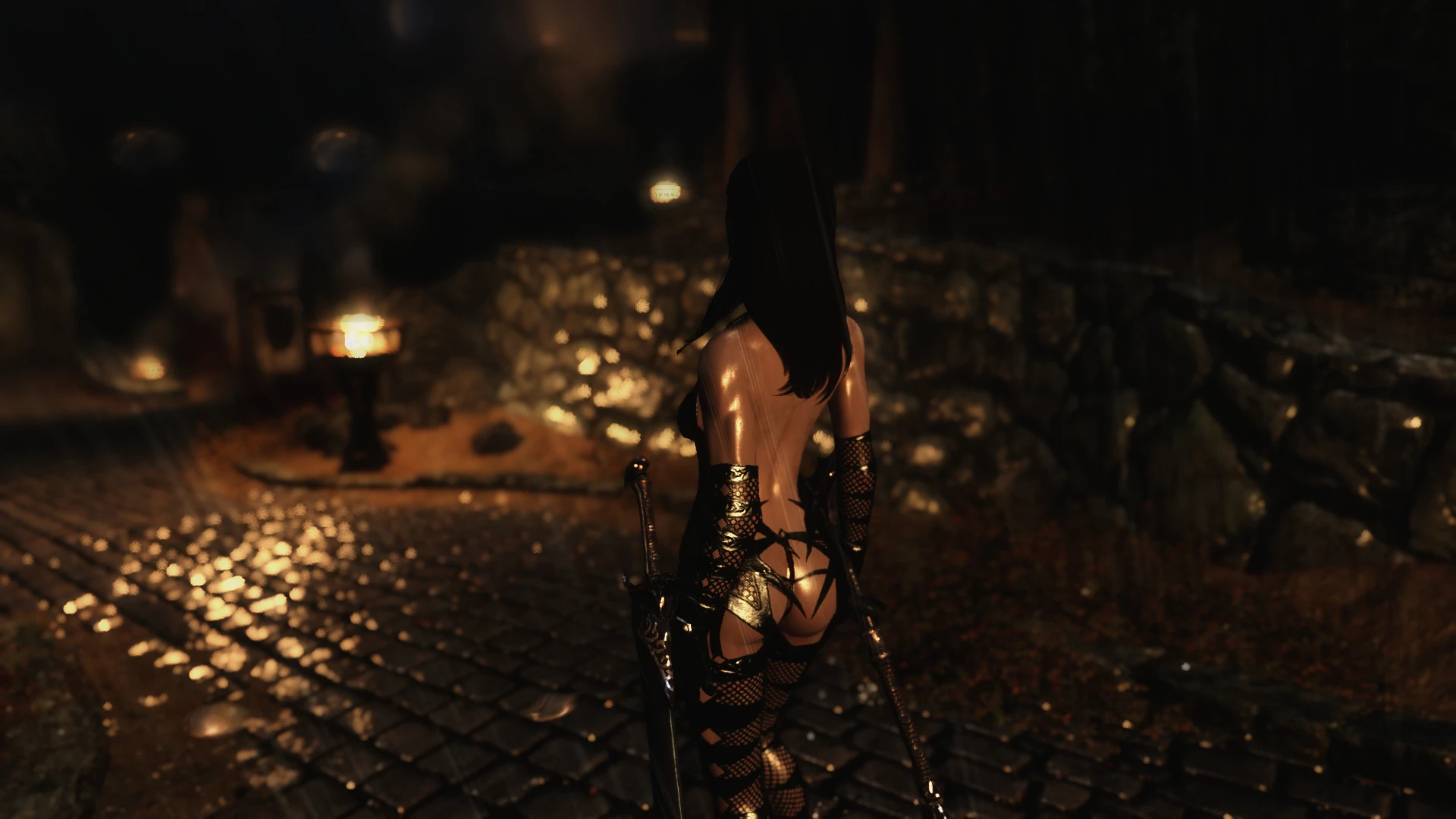 Water + Underwater Effects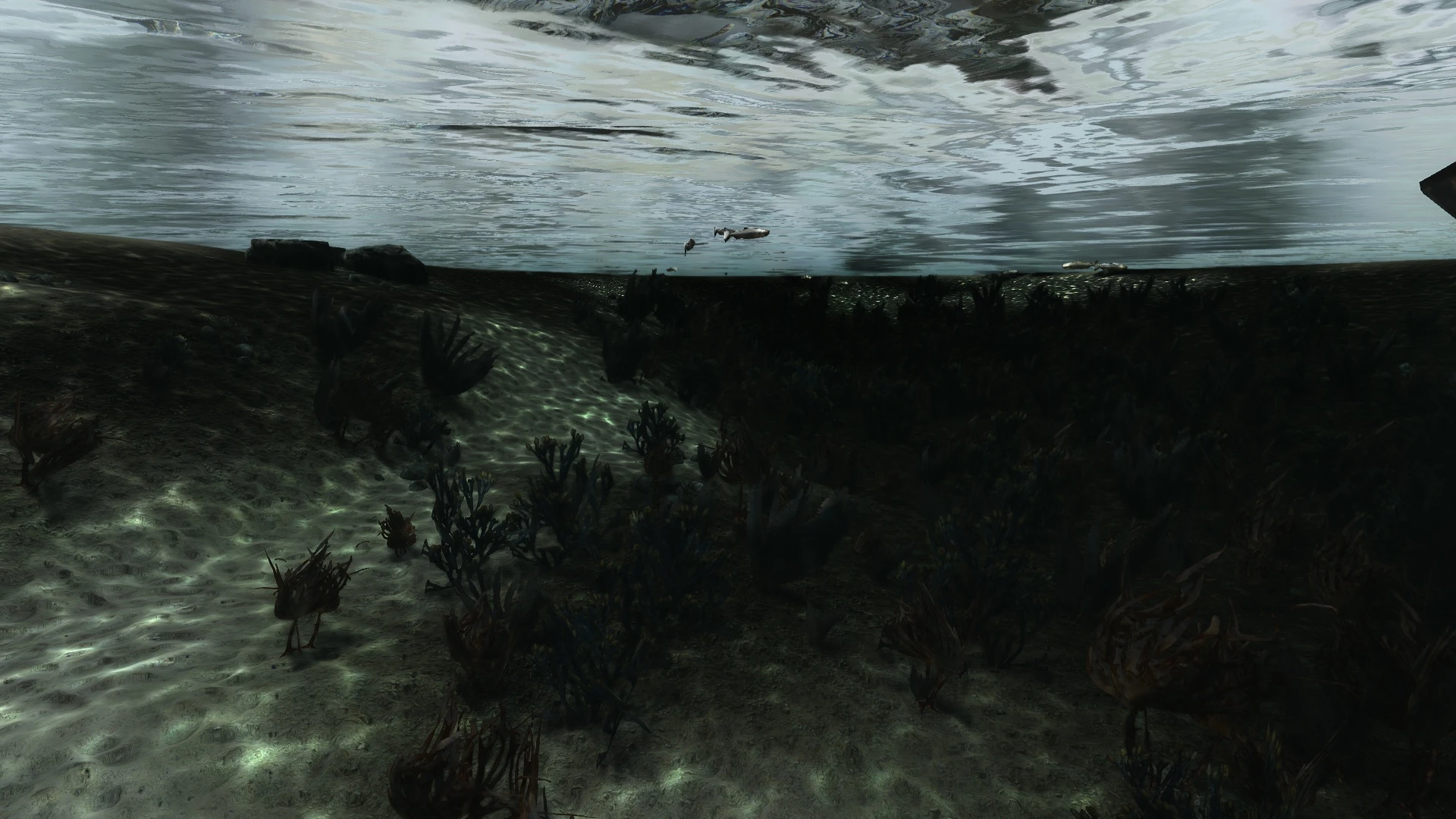 Cloud Shadows
Procedural Sun, Volumetric Rays, Sun rays (complex) and Sunglare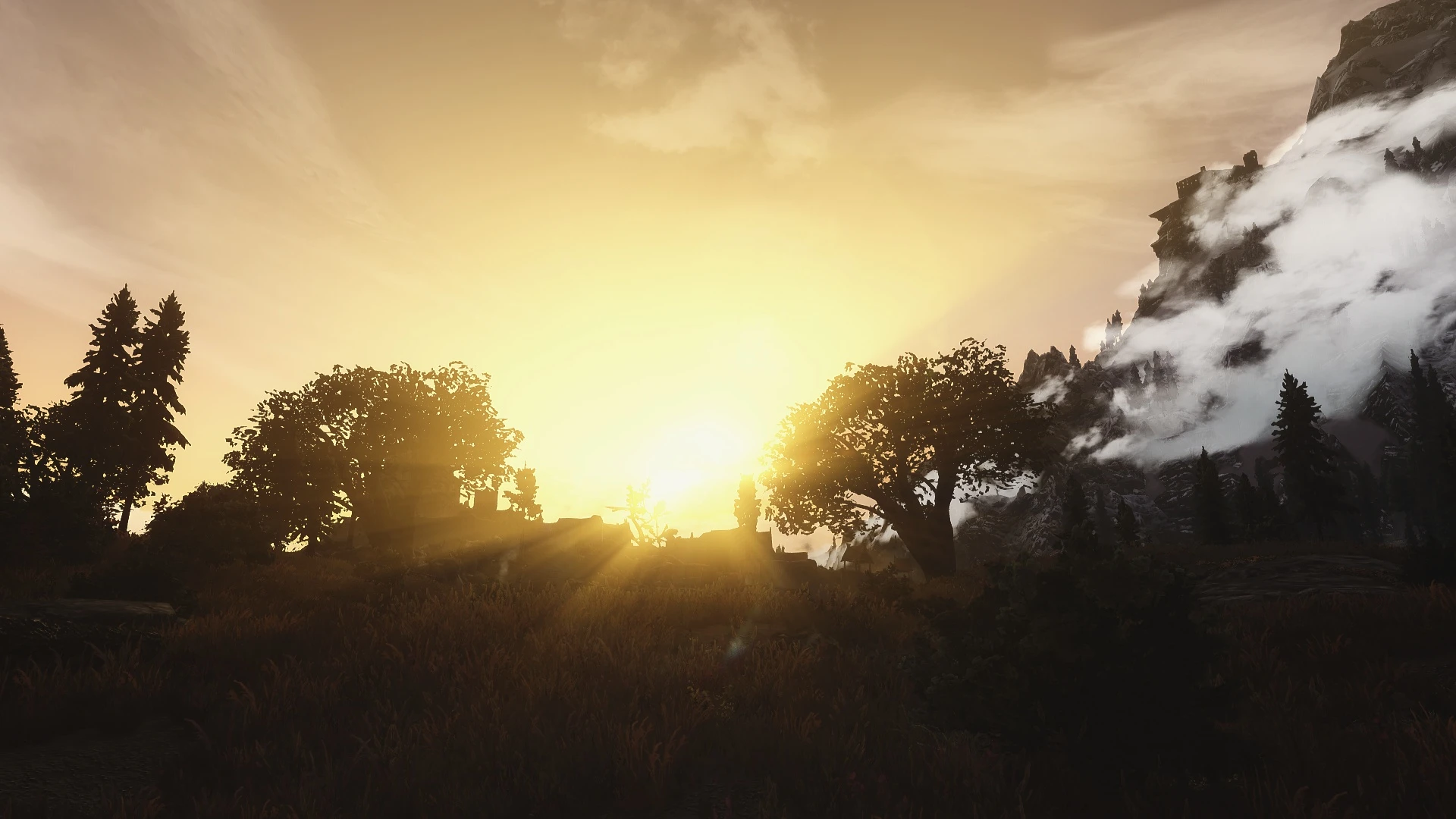 Mist

Automatic Ambient Calculation

Rain Occlusion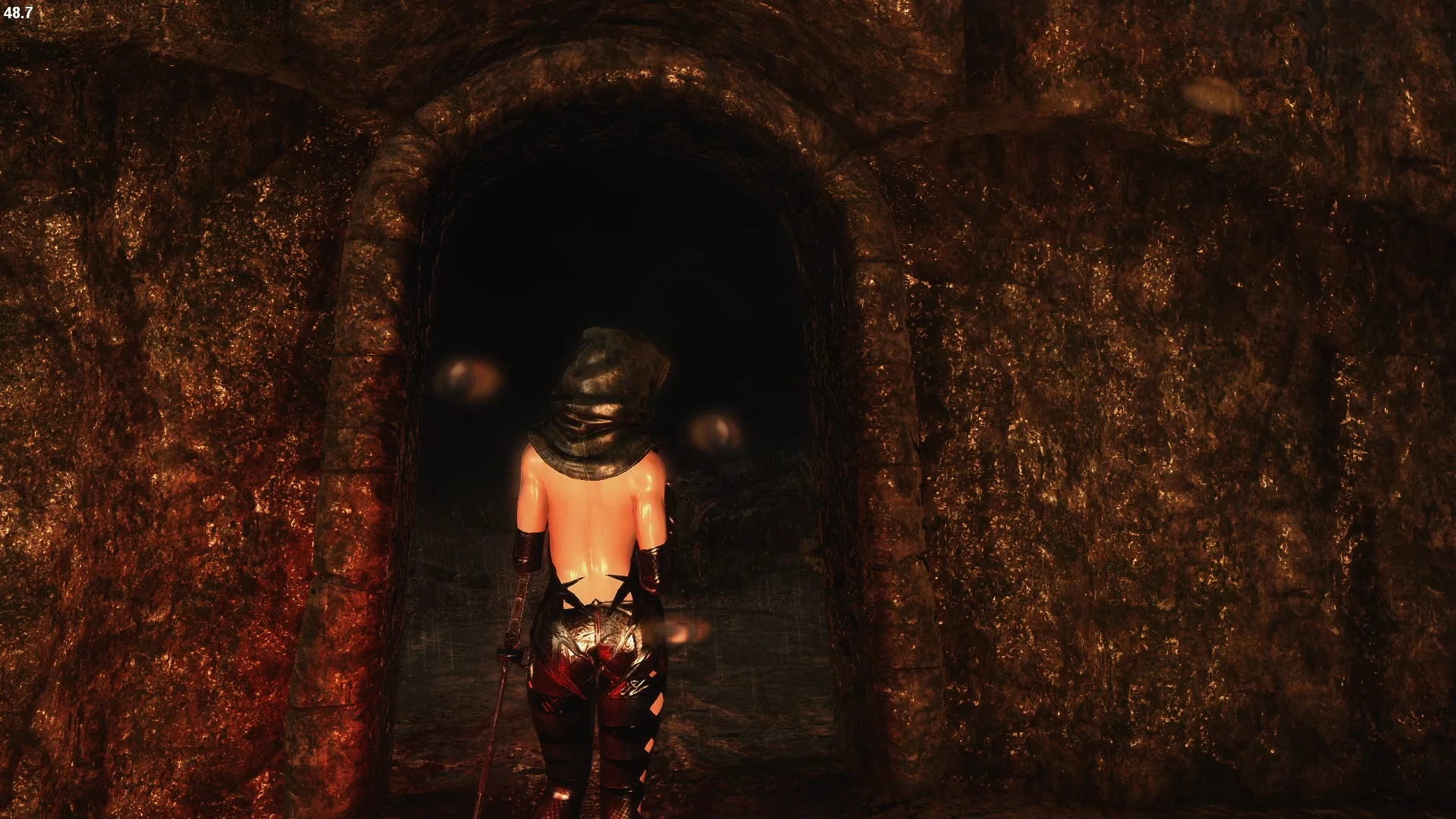 Wet Surfaces & RainWetSurfaces Fine Tweaked for a better effect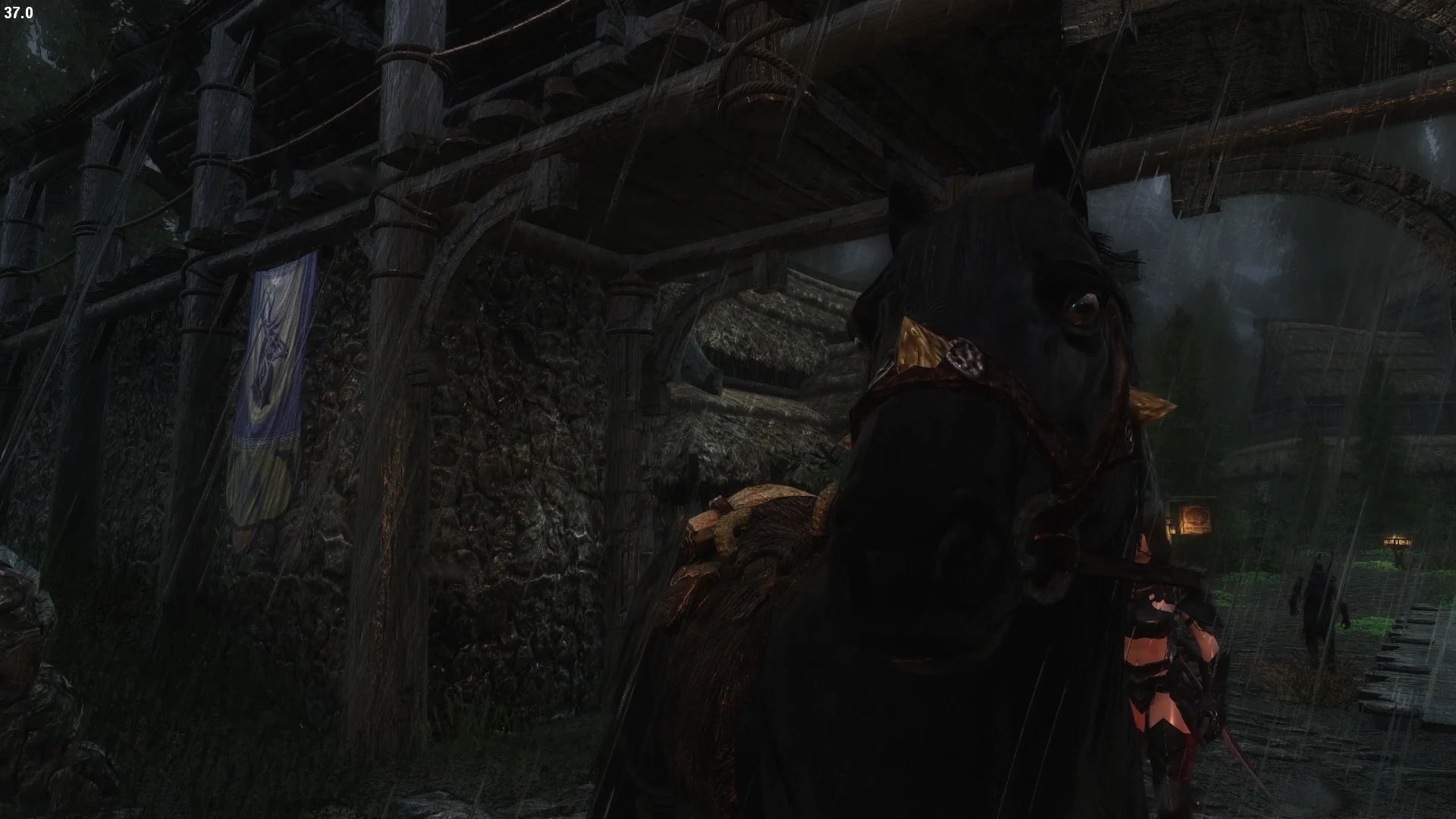 Night Vision Enabled (need esp from Enhanced ENB Night Eye Mod)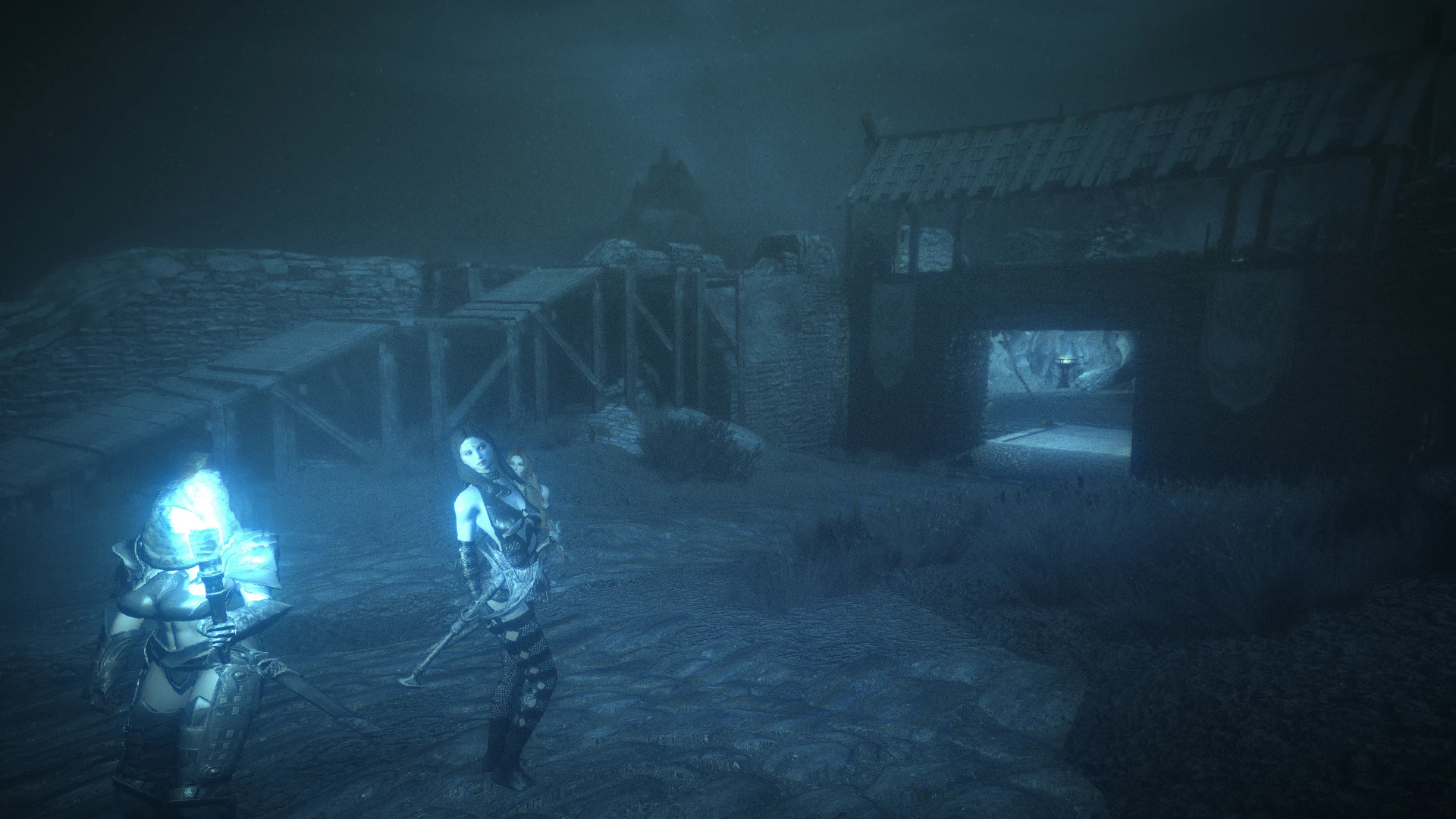 No more Dark Eyes with ENB!

Stars Animation

TimeDay , Dusk / Dawn Enabled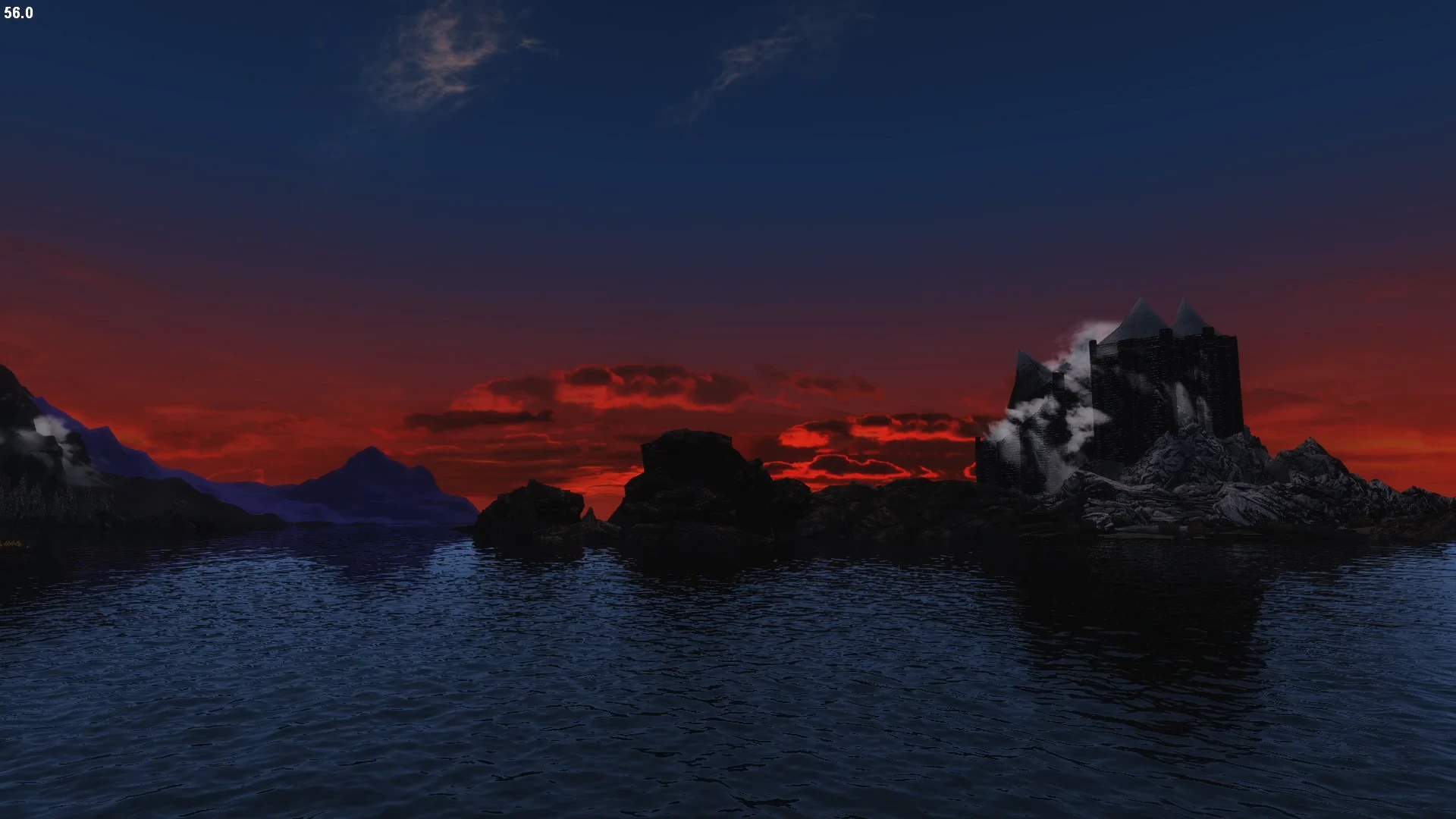 Water SSR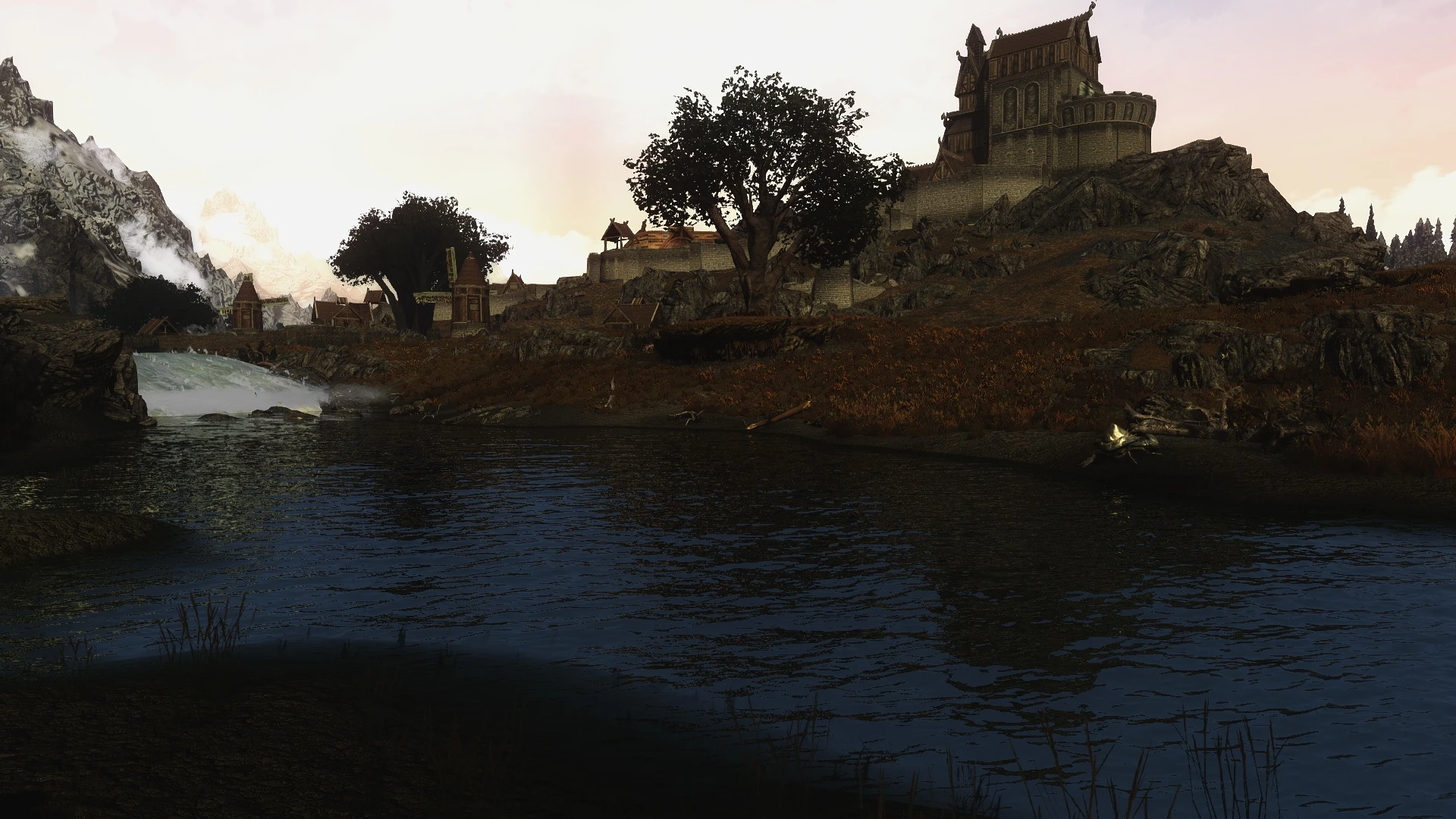 V3.4 and up - Glowing Eye Bug Corrected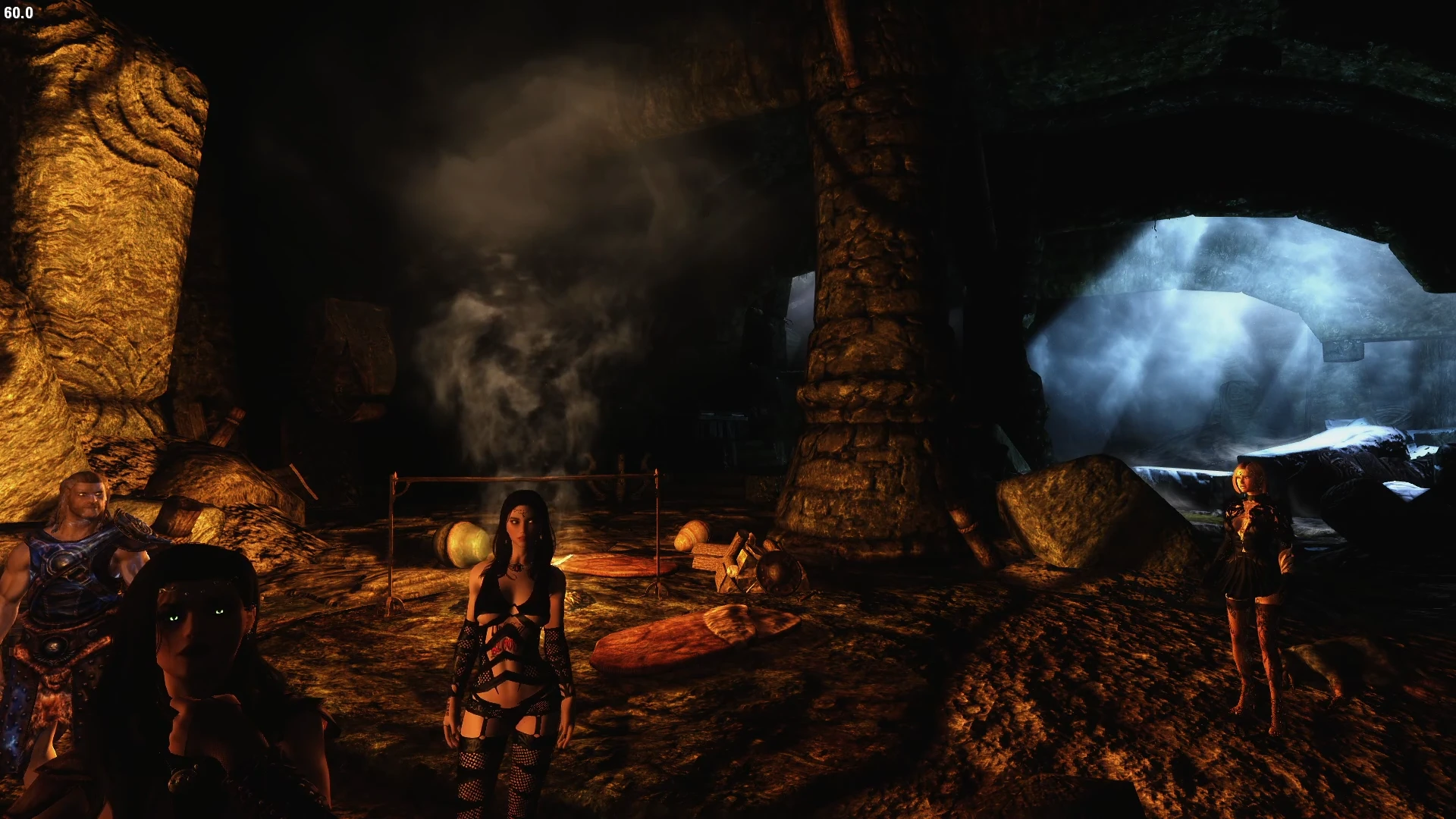 Optimized for 
Climates of Tamriel
&
Enhanced Lights and FX (with enhancer!)
Installation
 (Delete anything enb related before from your skyrim game directory, even while upgrading to avoid issues)
Donwload ENB Version 
enbseries_skyrim_v0453.zip (http://enbdev.com/mod_tesskyrim_v0453.htm)
Extract from enbseries_skyrim_v0453.zip 
from WRAPPER FOLDER
to skyrim folder the following files  :
d3d9.dll
enbhost.exe
Copy the contents of mod to your skyrim folder
Tweak following settings on
enblocal.ini
based on your hardware :
[MEMORY]
VideoMemorySizeMb
=xxxxx MB (Use Boris VramSizeTest DX9 fo find value (http://enbdev.com/vramsizetest.zip)
NOTE 
: 
In newer versions AutodetectVideoMemorySize is enabled and it's working well so you can probably skip this step. If for some reason it don't work on your pc just set as specified above
If you have many texture Mods and 3GB of VRAM or less let
enablecompression=true
on
enblocal.ini
.
If you experience stutters turn it off
.
If you have 4 GB or more of VRAM turn it off
. This is kind of rig dependent so you must experience. No magic formula here.  
Please use the included
SkyrimPrefs.ini
(not mandatory but highly recommended as it's very well tweaked)
If you don't use just
confirm you have the following lines
:

[Display]
iMultiSample=0
iMaxAnisotropy=0
bFloatPointRenderTarget=1
bTreesReceiveShadows=1
bDrawLandShadows=1
bDrawShadows=1
bShadowsOnGrass=1
bDeferredShadows=1
fGamma=1.0000

[Water]
bUseWaterDisplacements=1
bUseWaterRefractions=1
bUseWaterReflections=1
bUseWaterDepth=1
bReflectSky=1
If you want to use
VSYNC
(recommended if you have a good Gfx Card) set the following :
On
skyrim.ini
- 
ipresentinterval=1

On
Enblocal.ini
- 
EnableVSync=trueNOTE :
This enb is ready for parallax textures.
If you don't use parallax
please
set to false
the following values in
enblocal.ini
:
Fixparallaxbugs
FixparallaxterrainFor NightVision ENB Fix download and activate EnhancedENBNightEye.esp
 from -
Enhanced ENB Night Eye

NOTE:
If You use Predator Vision Mod choose the EnhancedENBNightEye_withPredatorVisionPatch.esp instead of EnhancedENBNightEye.esp from - 
Enhanced ENB Night Eye

NOTE:
I found an Workaround for Better Vampires Mod Vampire Sight to work with this ENB but the effect of it will be equal to the Night Eye, but you can tweak it to your own taste! For this to work you just need to install the following mod : 
Toggle Khajit Night Eye and Vampire Sight
 - You only need the optional file "Toggle Vampire sight"
What this mod do is just add a toggle with infinite time to the spell. Things now work but there's a catch :
 -You won't get two differenciate effects for Better Vampires Vampire Sight spell , but at least it will work!
- The Power is mispelled in the mod And appears now as Vampire SightSights on the menu - just aesthetic problem .
- The Vampire Sight doesn't show up in the active effects tab - Not a big Deal also .
This was the best solution I could find and it'a a fair trade to be able to use Better Vampires with an ENB enabled.
Don't forget to sort load order with loot!
It should go like this :
Better Vampires.esp - EnhancedENBNightEye.esp - togglevampiresight.esp
Please endorse if this works for you :)
NOTE :
When upgrading backup your enbeffect.fx.ini if you want to keep changes to this file (night eye customizations...)
. Then edit new version enbeffect.fx.ini and paste your night eye customizations, if any. If not customized you can totally ignore this step.
NEW 3.7r PATCH : MANDATORY - Corrected Interiors on Rainy Weathers and merged/tweaked the  More Wet, Less Specular RainWetEffect -
Download patch and overwrite.




NOTE : If you don't like rain drops on camera and vignette frost effect change the following line in enbseries.ini :
EnableLens=false

If you don't like Depth of Field effect change the following line in enbseries.ini :
EnableDepthOfField=false

Want adicional D.O.F Modes? Just download optional file and choose.



Like/Dislike Vanilla blur? Just set removeblur=false/true on enblocal.ini

Want brighter Nights? - Just set blendingamountnight=0.50 or below on [AUTOAMBIENT]

TIP : If you have a huge mod list (like I do)  and  you'll experience stutters , when turning around for example , try to set enableunsafememoryhacks=true on enblocal.ini. It worked really well on my rig with no problems besides a casual CTD! But then again this is also rig dependent so try it

As a side note :I implemented only the shaders/options that really are necessary. In my P.O.V an ENB preset should not be overcomplicated or necessary incessant tweaking. It should look good and ready to play "straight out the  box",  without 1K options and settings. Also for compatibility reasons , keeping it as simple as possible allow latest enb binaries compatibility guaranteed.

After all this is a game and the AIM of S.U.R.E. is to largely improve this game keeping it as close as the original possible.
- 
DynDoLod
 (This makes Skyrim just look beautiful!)


Credits to:
Boris Vorontsov for the amazing enb series
SkyrimTuner
for the RealVision base to this ENB preset
Veeblix and Kingeric1992
for the 3.2 and up sunsprite and shader
rudy102
for the inspiration to make this preset
and a big thanks to
SinitarGaming
for his unbeliavable detailed and amazing modding guide!
The Best Modding Guide you'll ever see!
 (but don't use his ini's!)
Some words about S.U.R.E.
"It's the best one I have ever seen."
"I'm absolutely loving your ENB."
"Gloomy, atmospheric and dark."
"Just what I was seeking. Detailed documentation is welcomed as well."
"Beautiful preset. Thank you so very much. Your work is astonishing."
"...it really looks great"
"...this looks amazing."

GAMEPLAYS

Gameplay with S.U.R.E. 3.7r



Gameplay with S.U.R.E. 3.3



Wandering around with S.U.R.E. 3.41


(S.U.R.E.) Coming Soon :

Optional file for a more extreme rain wet effect
More ENB Comparison Video between (S.U.R.E) and other well known enb's
My complete Mod (500+) List (no particular order)

(No, My game don't crash! But you have to know what you're doing.):
ACTIVE [Name] Detailed Rugs - Detailed Rugs clean v1-5 [URL] https://www.nexusmods.com/skyrim/mods/29608
ACTIVE [Name] Dawnguard Parallax - Dawnguard Fortress Parallax [URL] https://www.nexusmods.com/skyrim/mods/45477
ACTIVE [Name] Hybrids HD Plants and Herbs Retexture - Hybrids Hires Plant and Herb Retexture v4 [URL] https://www.nexusmods.com/skyrim/mods/1546
ACTIVE [Name] Realistic Sunglare - Realistic_Sunglare [URL] https://www.nexusmods.com/skyrim/mods/8685
ACTIVE [Name] Project Reality - Climates Of Tamriel - Weather - Lighting - Audio - Climates Of Tamriel - Sounds [URL] http://skyrim.nexusmods.com/downloads/file.php?id=17802
ACTIVE [Name] Climates Of Tamriel - Weather - Lighting - Audio - Climates Of Tamriel - V3-1 [URL] https://www.nexusmods.com/skyrim/mods/17802
ACTIVE [Name] Better males - Beautiful nudes and faces - New hairstyles - Faces_-_NoMoreBlockyFaces [URL] https://www.nexusmods.com/skyrim/mods/2488
ACTIVE [Name] Beatrix Shadowfrost -Vampiric Follower- - Beatrix_Shadowfrost_Auto-Level_Essential_Brunette_Hair_1 [URL] https://www.nexusmods.com/skyrim/mods/16293
ACTIVE [Name] RMA Black Panty Fix - RMAPantyFixSub12 [URL] https://www.nexusmods.com/skyrim/mods/14684
ACTIVE [Name] UFO - Ultimate Follower Overhaul - UFO - Ultimate Follower Overhaul [URL] https://www.nexusmods.com/skyrim/mods/14037
ACTIVE [Name] Temptress Race - Temptress_Complete_v1_3 [URL] https://www.nexusmods.com/skyrim/mods/18717
ACTIVE [Name] ApachiiSkyHair - ApachiiHelmetWigs_v_1_1 [URL] https://www.nexusmods.com/skyrim/mods/10168
ACTIVE [Name] ApachiiSkyHair - ApachiiSkyHair_v_1_6_Full [URL] https://www.nexusmods.com/skyrim/mods/10168
ACTIVE [Name] ApachiiSkyHair - ApachiiSkyHairFemale_v_1_5 [URL] https://www.nexusmods.com/skyrim/mods/10168
ACTIVE [Name] Lovely Hairstyles - Lovely_Hairstyles_v06b [URL] https://www.nexusmods.com/skyrim/mods/7403
ACTIVE [Name] Girls of Skyrim - add 4 Companions [URL] http://skyrim.nexusmods.com/downloads/file.php?id=21038
ACTIVE [Name] R18 Argent Armour for CBBE V3 and UNP RETEXTURE - Argent_armour_retexture_lorefriendly_for_CBBE [URL] https://www.nexusmods.com/skyrim/mods/13406
ACTIVE [Name] Circlet Replacers for Women - Circlet Replacers for Women 0_7_0 [URL] https://www.nexusmods.com/skyrim/mods/37764
ACTIVE [Name] Skyrim Flora Overhaul - SFO - No grass [URL] https://www.nexusmods.com/skyrim/mods/141
ACTIVE [Name] High Quality Eyes - High_Quality_Eyes-1_20 [URL] https://www.nexusmods.com/skyrim/mods/498
ACTIVE [Name] Caliente's Beautiful Bodies Edition -CBBE- - Caliente"s Beautiful Bodies Edition v3.4f [URL] https://www.nexusmods.com/skyrim/mods/2666
ACTIVE [Name] High Quality Food and Ingredients - HQ_FOOD-INGREDIENTS_1-6_CUMULATIVE_ [URL] https://www.nexusmods.com/skyrim/mods/1192
ACTIVE [Name] Lorkhans Vision - Night Sky V2 - LV Night Sky V2 - Low Saturation for enb [URL] https://www.nexusmods.com/skyrim/mods/48643
ACTIVE [Name] Skygazer Moons - Masser and Secunda Ultra HD 4K (2K and 1K) Moon Textures - (2K) Skygazer Moons - Masser and Secunda HD Moons by fadingsignal [URL] https://www.nexusmods.com/skyrim/mods/54349
ACTIVE [Name] Erzsebet The Wicked -Custom Follower- - Erzsebet_the_Wicked_Auto-Level_Essential [URL] https://www.nexusmods.com/skyrim/mods/15417
ACTIVE [Name] A Quality World Map and Solstheim Map - With Roads - A Quality World Map 9.0.1 - Vivid with Stone Roads [URL] https://www.nexusmods.com/skyrim/mods/4929
ACTIVE [Name] Better males - Beautiful nudes and faces - New hairstyles - Nudes_-_FavoredSoulMeshes_-_ErectVersion [URL] https://www.nexusmods.com/skyrim/mods/2488
ACTIVE [Name] Bijin Wives - Bijin Wives v1.1 [URL] https://www.nexusmods.com/skyrim/mods/63473
ACTIVE [Name] Bijin NPCs - Bijin NPCs v1.2 [URL] https://www.nexusmods.com/skyrim/mods/71054
ACTIVE [Name] Bijin Warmaidens - Bijin Warmaidens v3.1.2 [URL] https://www.nexusmods.com/skyrim/mods/40038
ACTIVE [Name] Climates Of Tamriel - Weather - Lighting - Audio - Climates Of Tamriel - Dragonborn Patch [URL] https://www.nexusmods.com/skyrim/mods/17802
ACTIVE [Name] Skyrim Flora Overhaul - 2048 LOD"s for v2.5b [URL] https://www.nexusmods.com/skyrim/mods/141
ACTIVE [Name] Climates Of Tamriel - Weather - Lighting - Audio - Climates Of Tamriel - Sounds [URL] https://www.nexusmods.com/skyrim/mods/17802
ACTIVE [Name] UFO - Ultimate Follower Overhaul - UFO Heartfire AddOn [URL] https://www.nexusmods.com/skyrim/mods/14037
ACTIVE [Name] UFO Dragonborn Patch - Unofficial - Unofficial UFO Dragonborn Patch [URL] https://www.nexusmods.com/skyrim/mods/37990
ACTIVE [Name] UFO - Ultimate Follower Overhaul - UFO - Dawnguard AddOn [URL] https://www.nexusmods.com/skyrim/mods/14037
ACTIVE [Name] Bellyaches HD Dragon Replacer Pack - Bellyache HD Dragon Replacer Final [URL] https://www.nexusmods.com/skyrim/mods/29631
ACTIVE [Name] Seranaholic - Seranaholic v1.8 [URL] https://www.nexusmods.com/skyrim/mods/38326
ACTIVE [Name] Seranaholic - Valerica [URL] https://www.nexusmods.com/skyrim/mods/38326
ACTIVE [Name] Serana - Remove Hood - SeranaNoHood 1_0 [URL] https://www.nexusmods.com/skyrim/mods/23557
ACTIVE [Name] Seranaholic Customizer - Seranaholic Customizer - CBBE - 1.5.0 [URL] https://www.nexusmods.com/skyrim/mods/66911
ACTIVE [Name] Succubus-san - Succubus-san [URL] https://www.nexusmods.com/skyrim/mods/81958
ACTIVE [Name] Toccata Follower - Toccata Follower v1.3 [URL] https://www.nexusmods.com/skyrim/mods/61140
ACTIVE [Name] HDT Physics Extensions - HDT Physics Extensions [URL] https://www.nexusmods.com/skyrim/mods/53996
ACTIVE [Name] RaceMenu - RaceMenu v3-4-5 [URL] https://www.nexusmods.com/skyrim/mods/29624
ACTIVE [Name] RaceMenu - Overlays Plugin v2-5-0 [URL] https://www.nexusmods.com/skyrim/mods/29624
ACTIVE [Name] Fores New Idles in Skyrim - FNIS - FNIS Behavior 7_6 [URL] https://www.nexusmods.com/skyrim/mods/11811
ACTIVE [Name] Fores New Idles in Skyrim - FNIS - FNIS Creature Pack 7.6 [URL] https://www.nexusmods.com/skyrim/mods/11811
ACTIVE [Name] Fores New Idles in Skyrim - FNIS - FNIS Spells V5_0_1 -- ADD-ON for the spells [URL] https://www.nexusmods.com/skyrim/mods/11811
ACTIVE [Name] HDT Bounce and Jiggles CBBE Edition - Bounce and Jiggles 8.0 -SexLab StrapOn Patch [URL] https://www.nexusmods.com/skyrim/mods/59416
ACTIVE [Name] SkyUI - SkyUI_5_1 [URL] https://www.nexusmods.com/skyrim/mods/3863
ACTIVE [Name] OSA - Skyrim Ascendancy Engine - OSA [URL] https://www.nexusmods.com/skyrim/mods/76744
ACTIVE [Name] OSex - OSex [URL] https://www.nexusmods.com/skyrim/mods/69448
ACTIVE [Name] ShowRaceMenu Precache Killer - ShowRaceMenu PreCacheKiller 1_3 [URL] https://www.nexusmods.com/skyrim/mods/33526
ACTIVE [Name] OCR - Omnisway Clothing Replacer - CBBE BodySlide BBP TBBP - OCR [URL] https://www.nexusmods.com/skyrim/mods/49286
ACTIVE [Name] BodySlide and Outfit Studio - BodySlide and Outfit Studio - v5.1.0 [URL] https://www.nexusmods.com/skyrim/mods/49015
ACTIVE [Name] OCR - Omnisway Clothing Replacer - CBBE BodySlide BBP TBBP - OCR Update [URL] https://www.nexusmods.com/skyrim/mods/49286
ACTIVE [Name] Amorous Adventures - Amorous Adventures-OSA-CLEAN [URL] https://www.nexusmods.com/skyrim/mods/70495
ACTIVE [Name] FNIS Sexy Move - FNIS Sexy Move 7.1 [URL] https://www.nexusmods.com/skyrim/mods/54521
ACTIVE [Name] Sexy idle Animation - Sexy idle Animation 1.1 [URL] https://www.nexusmods.com/skyrim/mods/53396
ACTIVE [Name] Flower Girls for Skyrim 32bit - FlowerGirls - Full Mod for Skyrim 32bit [URL] https://www.nexusmods.com/skyrim/mods/81241
ACTIVE [Name] Wet and Cold - Wet and Cold v2_02 [URL] https://www.nexusmods.com/skyrim/mods/27563
ACTIVE [Name] Stones of Barenziah Quest Markers - BarenziahQuestMarkers_v1-3 [URL] https://www.nexusmods.com/skyrim/mods/9385
ACTIVE [Name] Face to face conversation - Face to face conversation 3_2 [URL] https://www.nexusmods.com/skyrim/mods/30533
ACTIVE [Name] Climates Of Tamriel - Weather - Lighting - Audio - ClimatesOfTamriel-Dawnguard-Patch [URL] https://www.nexusmods.com/skyrim/mods/17802
ACTIVE [Name] Relationship Dialogue Overhaul - RDO - Relationship Dialogue Overhaul - RDO v2.0i [URL] https://www.nexusmods.com/skyrim/mods/74568
ACTIVE [Name] Bijin Warmaidens - High-resolution skin textures for CBBE [URL] https://www.nexusmods.com/skyrim/mods/40038
ACTIVE [Name] Bijin Wives - High-resolution sin textures for CBBE [URL] https://www.nexusmods.com/skyrim/mods/63473
ACTIVE [Name] Ashara Romantic Outfit for CBBE - UNP - FavoredSoul - Standalone version v50 for CBBE and FavoredSoul [URL] https://www.nexusmods.com/skyrim/mods/5577
ACTIVE [Name] Ashara's Romantic outfit CBBEHDT conversion - Ashara"s Romantic outfit CBBEHDT conversion [URL] https://www.nexusmods.com/skyrim/mods/65446
ACTIVE [Name] SOS - Schlongs of Skyrim - Light - 1.04 [URL] 
ACTIVE [Name] HDT HighHeels System - hdtHighHeel_beta0_5 [URL] https://www.nexusmods.com/skyrim/mods/36213
ACTIVE [Name] Heels Sound 1.5 [URL] 
ACTIVE [Name] UIExtensions - UIExtensions v1-2-0 [URL] https://www.nexusmods.com/skyrim/mods/57046
ACTIVE [Name] AddItemMenu - Ultimate Mod Explorer - AIM28 [URL] https://www.nexusmods.com/skyrim/mods/64905
ACTIVE [Name] Luxury Collection [URL] 
ACTIVE [Name] Luxury Collection 1.7fix [URL] 
ACTIVE [Name] OSex - DuelWield [URL] https://www.nexusmods.com/skyrim/mods/69448
ACTIVE [Name] Load Game CTD Fix - Load Game CTD Fix [URL] https://www.nexusmods.com/skyrim/mods/85443
ACTIVE [Name] Supreme Storms - Supreme Storms for Climates of Tamriel 3_1 [URL] https://www.nexusmods.com/skyrim/mods/27022
ACTIVE [Name] moreHUD - moreHUD [URL] https://www.nexusmods.com/skyrim/mods/51956
ACTIVE [Name] SexLabFramework_v162_FULL [URL] 
ACTIVE [Name] SexLabMatchMaker.Rev7 [URL] 
ACTIVE [Name] ZazAnimationPackV7.0[2017-05-16] [URL] 
ACTIVE [Name] Crash fixes - Crash Fixes v12 - Beta 4 [URL] https://www.nexusmods.com/skyrim/mods/72725
ACTIVE [Name] Climates Of Tamriel - Weather Patch - Climates Of Tamriel - Weather Patch [URL] https://www.nexusmods.com/skyrim/mods/39799
ACTIVE [Name] True Storms - Thunder and Rain Redone - True Storms - Thunder and Rain Redone [URL] https://www.nexusmods.com/skyrim/mods/63478
ACTIVE [Name] Lightning during Thunder Storms - MintyLightningModV23 [URL] https://www.nexusmods.com/skyrim/mods/15506
ACTIVE [Name] Lightning during Thunder Storms - Climates of Tamriel - Patch - COT_3_1_Patch [URL] https://www.nexusmods.com/skyrim/mods/25675
ACTIVE [Name] Static Mesh Improvement Mod - SMIM - SMIM 2-07 [URL] https://www.nexusmods.com/skyrim/mods/8655
ACTIVE [Name] Enhanced Lights and FX - Enhanced Lights and FX [URL] https://www.nexusmods.com/skyrim/mods/27043
ACTIVE [Name] Unofficial Enhanced Lights and FX ELFX SMIM ENB fps performance patch - ELFX SMIM ENB fps patch [URL] https://www.nexusmods.com/skyrim/mods/60603
ACTIVE [Name] Unofficial Enhanced Lights and FX ELFX SMIM ENB fps performance patch - Riften BeeBarb Show sunlight fix [URL] https://www.nexusmods.com/skyrim/mods/60603
ACTIVE [Name] Optimized Vanilla Textures - High Definition Base Game Textures for Everyone (Part 1_2) [URL] https://www.nexusmods.com/skyrim/mods/57353
ACTIVE [Name] Optimized Vanilla Textures - High Definition DLC for NMM-Wrye Bash Users (Part 2_2) [URL] https://www.nexusmods.com/skyrim/mods/57353
ACTIVE [Name] Ruins Clutter Improved - Ruins_Clutter_Improved_NMM_v3-1 [URL] https://www.nexusmods.com/skyrim/mods/14227
ACTIVE [Name] Ultimate HD Fire Effects - Ultimate HD Fire Effects -Medium Resolution- [URL] https://www.nexusmods.com/skyrim/mods/28642
ACTIVE [Name] Skyrim HD - 2K Textures - COMPLETE FULL [URL] https://www.nexusmods.com/skyrim/mods/607
ACTIVE [Name] Vivid Landscapes - All in One - Vivid Landscapes - All in One - BSA Archive - Better Performance [URL] https://www.nexusmods.com/skyrim/mods/49344
ACTIVE [Name] Vivid Landscapes - All in One - Vivid Landscapes - All in One - Classic Grey mountains [URL] https://www.nexusmods.com/skyrim/mods/49344
ACTIVE [Name] Vivid Landscapes - All in One - Vivid Landscapes - All in One - Smim Farmhouse stuff [URL] https://www.nexusmods.com/skyrim/mods/49344
ACTIVE [Name] Vivid Landscapes - All in One - Vivid Landscapes - Enhanced Lights and FX Compatibility patch [URL] https://www.nexusmods.com/skyrim/mods/49344
ACTIVE [Name] aMidianBorn Caves and Mines - aMidianBorn Caves and Mines 2k [URL] https://www.nexusmods.com/skyrim/mods/39190
ACTIVE [Name] 4k Parallax Mines by Pfuscher - 1.0 [URL] https://www.nexusmods.com/skyrim/mods/58242
ACTIVE [Name] 4k Parallax Mines by Pfuscher - Update 1.1 complete parallax meshes ELFX [URL] https://www.nexusmods.com/skyrim/mods/58242
ACTIVE [Name] 2K-4K Parallax Bridges by Pfuscher - Dat bridges [URL] https://www.nexusmods.com/skyrim/mods/57805
ACTIVE [Name] Immersive Roads - Immersive Roads for ENB FOMOD 1-1 [URL] https://www.nexusmods.com/skyrim/mods/40245
ACTIVE [Name] Immersive Roads - Snow shine patch [URL] https://www.nexusmods.com/skyrim/mods/40245
ACTIVE [Name] Skyrim_Subsurface_Scattering_Patch_for_ENB [URL] 
ACTIVE [Name] Forest Bark - Forest Bark [URL] https://www.nexusmods.com/skyrim/mods/64192
ACTIVE [Name] 4K Parallax Treebark - 2K Parallax Treebark 1.4.0 [URL] https://www.nexusmods.com/skyrim/mods/61875
ACTIVE [Name] 4K Parallax Treebark - Realistic Aspen Trees compatible patch [URL] https://www.nexusmods.com/skyrim/mods/61875
ACTIVE [Name] Realistic Aspen Trees 4k - Realistic Aspen Trees 3-5 [URL] https://www.nexusmods.com/skyrim/mods/51069
ACTIVE [Name] Immersive Fallen Trees - Immersive Fallen Tree's [URL] https://www.nexusmods.com/skyrim/mods/55699
ACTIVE [Name] Fences of Skyrim - No more flickering fences - Fences of Skyrim [URL] https://www.nexusmods.com/skyrim/mods/58980
ACTIVE [Name] Fences of Skyrim - No more flickering fences - Compatibility Patch for Vivid Landscapes - Orc and Farmhouse [URL] https://www.nexusmods.com/skyrim/mods/58980
ACTIVE [Name] Verdant - A Skyrim Grass Plugin - Verdant 2.2 - Full Version [URL] https://www.nexusmods.com/skyrim/mods/60220
ACTIVE [Name] Verdant no Road water grass and landscape edits - Verdant edited 1.5 with Water Flora [URL] https://www.nexusmods.com/skyrim/mods/80656
ACTIVE [Name] Verdant - A Skyrim Grass Plugin - Verdant 2.0 - 1k Textures [URL] https://www.nexusmods.com/skyrim/mods/60220
ACTIVE [Name] HD Photorealistic Ivy - HD Photorealistic Ivy - Performance [URL] https://www.nexusmods.com/skyrim/mods/84381
ACTIVE [Name] Replacement Ivy - Replacement Ivy 2048 [URL] https://www.nexusmods.com/skyrim/mods/1878
ACTIVE [Name] RUGNAROK - RUGNAROK - 2K [URL] https://www.nexusmods.com/skyrim/mods/64830
ACTIVE [Name] Realistic Water Two - Realistic Water Two v1_11 [URL] https://www.nexusmods.com/skyrim/mods/41076
ACTIVE [Name] Realistic Water Two - Realistic Water Two - ENB Textures [URL] https://www.nexusmods.com/skyrim/mods/41076
ACTIVE [Name] Transparent wave spray Retexture by Pfuscher - waves 1.0 [URL] https://www.nexusmods.com/skyrim/mods/59547
ACTIVE [Name] aMidianBorn Landscape - amb landscape with terrain parallax 2k [URL] https://www.nexusmods.com/skyrim/mods/37865
ACTIVE [Name] Cobb Bug Fixes - Cobb Bug Fixes [URL] https://www.nexusmods.com/skyrim/mods/96734
ACTIVE [Name] Fuz Ro D-oh - Silent Voice - Fuz Ro Doh 61 [URL] https://www.nexusmods.com/skyrim/mods/14884
ACTIVE [Name] Solstheim landscape and furniture - All in one [URL] https://www.nexusmods.com/skyrim/mods/31591
ACTIVE [Name] aMidianBorn Solstheim Landscape - aMidianBorn Solstheim Land [URL] https://www.nexusmods.com/skyrim/mods/50013
ACTIVE [Name] Whiterun Streets - 2k Diffuse 2k Normal Map [URL] https://www.nexusmods.com/skyrim/mods/82433
ACTIVE [Name] Whiterun Streets - Fix for missing texture [URL] https://www.nexusmods.com/skyrim/mods/82433
ACTIVE [Name] Vivid Landscapes - Rocking Stones and Mountains Two - Vivid Landscapes - Rocking Stones and Mountains Two - 1024 [URL] https://www.nexusmods.com/skyrim/mods/54540
ACTIVE [Name] Finer Dust - Finer Dust [URL] https://www.nexusmods.com/skyrim/mods/2636
ACTIVE [Name] Wonders of Weather - Wonders of Weather v1_01 [URL] https://www.nexusmods.com/skyrim/mods/64941
ACTIVE [Name] Unique Shops and Stores - Unique Shops and Stores [URL] https://www.nexusmods.com/skyrim/mods/80393
ACTIVE [Name] Unique Shops and Stores - Update to version 1.5 [URL] https://www.nexusmods.com/skyrim/mods/80393
ACTIVE [Name] Vivid Clouds and Fogs - Vanilla and Climates of Tamriel - Vivid Clouds and Fogs [URL] https://www.nexusmods.com/skyrim/mods/59809
ACTIVE [Name] Quality SnowFlakes V2-7405-2-0 [URL] 
ACTIVE [Name] Real Ice [URL] http://www.skyrimnexus.com/downloads/file.php?id=5388
ACTIVE [Name] 4K Parallax Skyrim by Pfuscher - Farmhouse door [URL] https://www.nexusmods.com/skyrim/mods/49661
ACTIVE [Name] Skyrim HD - Terrain Parallax Tribute - Skyrim HD - Terrain Parallax Tribute - 1k [URL] https://www.nexusmods.com/skyrim/mods/64856
ACTIVE [Name] Skyrim HD - Terrain Parallax Tribute - Skyrim HD - Terrain Parallax Tribute - Mesh Fix [URL] https://www.nexusmods.com/skyrim/mods/64856
ACTIVE [Name] Bijin Warmaidens Customizer - Bijin Warmaidens Customizer - CBBE - 2.0 [URL] https://www.nexusmods.com/skyrim/mods/66952
ACTIVE [Name] Toccata Customizer - Toccata Customizer - CBBE - 1.3.0 [URL] https://www.nexusmods.com/skyrim/mods/66757
ACTIVE [Name] Bijin NPCs Customizer - Bijin NPCs Customizer - CBBE - 1.1.0 [URL] https://www.nexusmods.com/skyrim/mods/72654
ACTIVE [Name] Bijin Wives Customizer - Bijin Wives Customizer - CBBE - 1.5.0 [URL] https://www.nexusmods.com/skyrim/mods/66894
ACTIVE [Name] The Eyes Of Beauty - The Eyes Of Beauty 9 [URL] https://www.nexusmods.com/skyrim/mods/13722
ACTIVE [Name] The Eyes Of Beauty - Eye of Beauty NPC eyes texture replacer [URL] https://www.nexusmods.com/skyrim/mods/13722
ACTIVE [Name] The Eyes Of Beauty - The Eyes Of Beauty Dawnguard Update [URL] https://www.nexusmods.com/skyrim/mods/13722
ACTIVE [Name] Vivid Landscapes - All in One - Vivid Landscapes - All in One - Uncompressed LOD [URL] https://www.nexusmods.com/skyrim/mods/49344
ACTIVE [Name] Vivid Landscapes - All in One - Vivid Landscapes - Tundra Ground from Skyrim HD 2k [URL] https://www.nexusmods.com/skyrim/mods/49344
ACTIVE [Name] Skyrim Flora Overhaul - SFO Billboards for v2.5C [URL] https://www.nexusmods.com/skyrim/mods/141
ACTIVE [Name] Skyrim Flora Overhaul - Large Juniper Trees (updated) [URL] https://www.nexusmods.com/skyrim/mods/141
ACTIVE [Name] Skyrim Flora Overhaul - Tall Pines (Scots Pine Replacement) [URL] https://www.nexusmods.com/skyrim/mods/141
ACTIVE [Name] Realistic Aspen Trees 4k - RAT [URL] https://www.nexusmods.com/skyrim/mods/51069
ACTIVE [Name] TES5LODGen - Vanilla Skyrim LOD Billboards [URL] https://www.nexusmods.com/skyrim/mods/62698
ACTIVE [Name] Unofficial Skyrim Legendary Edition Patch - Unofficial Skyrim Legendary Edition Patch [URL] https://www.nexusmods.com/skyrim/mods/71214
ACTIVE [Name] Bellyaches Animal and Creature Pack - NMM Pack or Manual Install High Res [URL] https://www.nexusmods.com/skyrim/mods/3621
ACTIVE [Name] HD Horker - 2k Version with filepath [URL] https://www.nexusmods.com/skyrim/mods/74402
ACTIVE [Name] Enhanced HD Dragon Bones - Enhanced HD Dragon Bones 2k v1_6a all options [URL] https://www.nexusmods.com/skyrim/mods/28741
ACTIVE [Name] Body Slots MCM - BodySlotsMCM [URL] https://www.nexusmods.com/skyrim/mods/64976
ACTIVE [Name] No snow under the roof - No Snow Under the Roof and 3D snow 2_3 [URL] https://www.nexusmods.com/skyrim/mods/51188
ACTIVE [Name] Realistic Boat Bobbing - Realistic Boat Bobbing 2.4.8 [URL] https://www.nexusmods.com/skyrim/mods/52694
ACTIVE [Name] Lepidoptera Of Skyrim - Lepidoptera Of Skyrim for Base Game [URL] https://www.nexusmods.com/skyrim/mods/69543
ACTIVE [Name] Lepidoptera Of Skyrim - Lepidoptera Of Skyrim for Dawnguard DLC [URL] https://www.nexusmods.com/skyrim/mods/69543
ACTIVE [Name] RUSTIC CLOTHING - RUSTIC CLOTHING - COMPLETE - 2K-1K [URL] https://www.nexusmods.com/skyrim/mods/69784
ACTIVE [Name] Mage Outfit Texture Overhaul - Schools of Magic - Mage Outfit Texture Overhaul - MOTO - SoM - USLEEP and CCF Compatible [URL] https://www.nexusmods.com/skyrim/mods/69289
ACTIVE [Name] aMidianBorn Book of Silence - aMidianBorn book of silence_ARMORS [URL] https://www.nexusmods.com/skyrim/mods/24909
ACTIVE [Name] aMidianBorn Book of Silence - aMidianBorn book of silence_Creatures [URL] https://www.nexusmods.com/skyrim/mods/24909
ACTIVE [Name] aMidianBorn Book of Silence - aMidianBorn book of silence_DRAGONBORN DLC [URL] https://www.nexusmods.com/skyrim/mods/24909
ACTIVE [Name] aMidianBorn Book of Silence - aMidianBorn book of silence_UNIQUE ITEMS [URL] https://www.nexusmods.com/skyrim/mods/24909
ACTIVE [Name] aMidianBorn Book of Silence - aMidianBorn book of silence_WEAPONS [URL] https://www.nexusmods.com/skyrim/mods/24909
ACTIVE [Name] aMidianBorn Book of Silence - Bonemold Hotfix [URL] https://www.nexusmods.com/skyrim/mods/24909
ACTIVE [Name] aMidianBorn Book of Silence - Skyforge Hotfix [URL] https://www.nexusmods.com/skyrim/mods/24909
ACTIVE [Name] aMidianBorn Book of Silence - Staff of Magnus Hotfix [URL] https://www.nexusmods.com/skyrim/mods/24909
ACTIVE [Name] Joy of Ships - Joy of Ships [URL] https://www.nexusmods.com/skyrim/mods/61808
ACTIVE [Name] Joy of Ships - Joy of Parallax Ships [URL] https://www.nexusmods.com/skyrim/mods/61808
ACTIVE [Name] RUSTIC WINDOWS - 2K and 1K Textures - RUSTIC WINDOWS 2K - Skyrim and Dragonborn [URL] https://www.nexusmods.com/skyrim/mods/54302
ACTIVE [Name] RUSTIC ALCHEMY and ENCHANTING TABLES - RUSTIC ALCHEMY and ENCHANTING TABLES 2K [URL] https://www.nexusmods.com/skyrim/mods/62328
ACTIVE [Name] LeanWolf's Better-Shaped Weapons - LeanWolfs Better-Shaped Weapons v2.0.09 [URL] https://www.nexusmods.com/skyrim/mods/39870
ACTIVE [Name] RUSTIC CLUTTER COLLECTION - RUSTIC CLUTTER COLLECTION - 2K-1K [URL] https://www.nexusmods.com/skyrim/mods/62506
ACTIVE [Name] RUSTIC COOKING STATION - RUSTIC COOKING STATION 2K [URL] https://www.nexusmods.com/skyrim/mods/62800
ACTIVE [Name] RUSTIC EAST EMPIRE COMPANY SIGNAGE - RUSTIC EAST EMPIRE COMPANY SIGNAGE - Light Version [URL] https://www.nexusmods.com/skyrim/mods/68196
ACTIVE [Name] RUSTIC ELDERSCROLL - RUSTIC ELDERSCROLL - 2K [URL] https://www.nexusmods.com/skyrim/mods/73287
ACTIVE [Name] RUSTIC ELDERSCROLL - ELDERSCROLL FX - 2K [URL] https://www.nexusmods.com/skyrim/mods/73287
ACTIVE [Name] RUSTIC FORSWORN - RUSTIC FORSWORN - 2K-1K [URL] https://www.nexusmods.com/skyrim/mods/73515
ACTIVE [Name] RUSTIC MONUMENTS and TOMBSTONES - RUSTIC MONUMENTS and TOMBSTONES V2.6 [URL] https://www.nexusmods.com/skyrim/mods/68884
ACTIVE [Name] RUSTIC NORDIC MURALS - RUSTIC NORDIC MURALS 2K-1K [URL] https://www.nexusmods.com/skyrim/mods/65602
ACTIVE [Name] RUSTIC OVEN - Hearthfires - RUSTIC OVEN - Hearthfires 2K [URL] https://www.nexusmods.com/skyrim/mods/68387
ACTIVE [Name] RUSTIC SOULGEMS - RUSTIC SOULGEMS 2K [URL] https://www.nexusmods.com/skyrim/mods/63766
ACTIVE [Name] Soulgem Stand Redone - Soulgem Stand Redone - Rusty Textures - 2K [URL] https://www.nexusmods.com/skyrim/mods/83320
ACTIVE [Name] Rudy HQ - Standing Stones - Rudy HQ - Standing Stones [URL] https://www.nexusmods.com/skyrim/mods/103273
ACTIVE [Name] RUSTIC WORD WALLS - RUSTIC WORD WALLS 2K-1K [URL] https://www.nexusmods.com/skyrim/mods/68561
ACTIVE [Name] HD Ruined Book Retexture - 1k 4k - - Ruined Book 1k [URL] https://www.nexusmods.com/skyrim/mods/74510
ACTIVE [Name] Business Ledger HD Retexture - Business Ledger HD Retexture [URL] https://www.nexusmods.com/skyrim/mods/38389
ACTIVE [Name] Serious Mammoth Bone Retex HD - Serious Mammoth Bone Retex x2048 (performance version) [URL] https://www.nexusmods.com/skyrim/mods/25179
ACTIVE [Name] Unread Books Glow - Unread Books Glow v2_2_0 [URL] https://www.nexusmods.com/skyrim/mods/10012
ACTIVE [Name] Forgotten Retex Project - Forgotten Retex Project.7z [URL] https://www.nexusmods.com/skyrim/mods/81792
ACTIVE [Name] RUSTIC ANIMATED POTIONS and POISONS - RUSTIC ANIMATED POTIONS and POISONS 2K-1K [URL] https://www.nexusmods.com/skyrim/mods/77541
ACTIVE [Name] Ultimate HD Torch - Ultimate HD Torch 1_3 [URL] https://www.nexusmods.com/skyrim/mods/28060
ACTIVE [Name] Birds of Skyrim - Birds of Skyrim 065_BSA archive [URL] https://www.nexusmods.com/skyrim/mods/17723
ACTIVE [Name] Birds of Skyrim - Ruhadre Patches v1.3 (USLEEP Compatible) - Birds of Skyrim - Ruhadre Patch v1.2 - USLEEP Compatible [URL] https://www.nexusmods.com/skyrim/mods/72833
ACTIVE [Name] Deadly Spell Impacts - DSI Med 1_6_1 [URL] https://www.nexusmods.com/skyrim/mods/2947
ACTIVE [Name] Dawn of the Dawnguard Armor - Dawn of the Dawnguard Armor 2k [URL] https://www.nexusmods.com/skyrim/mods/64559
ACTIVE [Name] Dragonbone Armor and Weapons HD by Natterforme - Dragonbone Armor 2K [URL] https://www.nexusmods.com/skyrim/mods/68952
ACTIVE [Name] The Art Of Dragonbone - The Art Of Dragonbone (2K Overhaul) [URL] https://www.nexusmods.com/skyrim/mods/64612
ACTIVE [Name] The Art Of Dragonbone - The Art Of Dragonbone -Shield- 2K [URL] https://www.nexusmods.com/skyrim/mods/64612
ACTIVE [Name] Nightingale Prime HD - Nightingale Prime HD [URL] https://www.nexusmods.com/skyrim/mods/28899
ACTIVE [Name] Spellbreaker Oblivionized retexture in HD - Spellbreaker v1 [URL] https://www.nexusmods.com/skyrim/mods/58015
ACTIVE [Name] Refracting Stalhrim CBBE UNP 7Base with optional transparency - Refracting Stalhrim Main [URL] https://www.nexusmods.com/skyrim/mods/53067
ACTIVE [Name] Refracting Stalhrim CBBE UNP 7Base with optional transparency - Refracting Stalhrim Options [URL] https://www.nexusmods.com/skyrim/mods/53067
ACTIVE [Name] aMidianBorn Book of Silence - aMidianBorn - Content Addon [URL] https://www.nexusmods.com/skyrim/mods/24909
ACTIVE [Name] Weapons and Armor Fixes Remade - Weapons and Armor Fixes Remade [URL] https://www.nexusmods.com/skyrim/mods/34093
ACTIVE [Name] Transparent and refracting Glass Eqmnt CBBE UNP UNPB - Light Refracting Glass Armors and Weapons [URL] https://www.nexusmods.com/skyrim/mods/29123
ACTIVE [Name] Arri's Snow Elf Ruins Retexture - 2K Textures [URL] https://www.nexusmods.com/skyrim/mods/68660
ACTIVE [Name] Deathbell HD - All-New Textures (2K-1K) - Deathbell HD - 1K [URL] https://www.nexusmods.com/skyrim/mods/70133
ACTIVE [Name] Realistic Jazbay Grapes - Realistic Grapes 2k [URL] https://www.nexusmods.com/skyrim/mods/70360
ACTIVE [Name] Unique Flowers And Plants - Unique Flowers and Plants 1.3 [URL] https://www.nexusmods.com/skyrim/mods/58091
ACTIVE [Name] Realistic HD Baskets - Realistic HD Baskets HIGH QUALITY [URL] https://www.nexusmods.com/skyrim/mods/66008
ACTIVE [Name] CC's Enhanced Ore Veins - CC"s Enhanced Ore Veins - 2K - 4.4 [URL] https://www.nexusmods.com/skyrim/mods/74836
ACTIVE [Name] Skyrim Project Optimization - Skyrim Project Optimization - No Homes - Full Version [URL] https://www.nexusmods.com/skyrim/mods/32505
ACTIVE [Name] ENB Water on Horse Trough and Blacksmith Forge - ENB Water on Horse Trough for RealisticWater2 mod [URL] https://www.nexusmods.com/skyrim/mods/58061
ACTIVE [Name] Realistic HD Beverages - Realistic HD Beverages ENG HIGH QUALITY [URL] https://www.nexusmods.com/skyrim/mods/66536
ACTIVE [Name] Realistic HD Blacksmith - Realistic HD Blacksmith [URL] https://www.nexusmods.com/skyrim/mods/61110
ACTIVE [Name] alduins wall retexture - concept art - alduins wall concept art version hd [URL] https://www.nexusmods.com/skyrim/mods/32635
ACTIVE [Name] Realistic HD Mushrooms - Realistic HD Mushrooms [URL] https://www.nexusmods.com/skyrim/mods/61289
ACTIVE [Name] Ancient Dwemer Metal - Ancient Dwemer Metal 2-1K [URL] https://www.nexusmods.com/skyrim/mods/75610
ACTIVE [Name] Ancient Dwemer Metal - Ancient Automatons 2-1K [URL] https://www.nexusmods.com/skyrim/mods/75610
ACTIVE [Name] Barset HQ - Barset Less Saturation2K [URL] https://www.nexusmods.com/skyrim/mods/64938
ACTIVE [Name] Barenziah's Glory - Barenziahs Glory v2-1 [URL] https://www.nexusmods.com/skyrim/mods/63902
ACTIVE [Name] Arri's Snow Elf Ruins Retexture - 2K Textures [URL] http://www.nexusmods.com/skyrim/mods/68660
ACTIVE [Name] Beautiful Honey Signs - 2K Overhaul - 1K Optional - 1K Sign Overhaul 1.1 [URL] https://www.nexusmods.com/skyrim/mods/72080
ACTIVE [Name] SkyFix - Unique Inn Signs HD - SkyFix_Unique Inn Signs HD 1_4 [URL] https://www.nexusmods.com/skyrim/mods/48290
ACTIVE [Name] SkyFix - HD Blacksmith Signs - SkyFix_HD Blacksmith Signs 1_1 [URL] https://www.nexusmods.com/skyrim/mods/47488
ACTIVE [Name] Superior Lore-Friendly Hair - HD textures - All-in-one NMM installer and BAIN Package - UPDATED v2.03 [URL] https://www.nexusmods.com/skyrim/mods/36510
ACTIVE [Name] Better mammoth cheese - Better mammoth cheese78 [URL] https://www.nexusmods.com/skyrim/mods/62991
ACTIVE [Name] BLOODSTONE CHALICE REBORN - BLOODSTONE CHALICE REBORN 2K-1K [URL] https://www.nexusmods.com/skyrim/mods/63551
ACTIVE [Name] RUSTIC DEATH HOUND - RUSTIC DEATH HOUND - 2K-1K - DARK VERSION [URL] https://www.nexusmods.com/skyrim/mods/77415
ACTIVE [Name] RUSTIC GARGOYLE - RUSTIC GARGOYLE - 2K-1K [URL] https://www.nexusmods.com/skyrim/mods/77778
ACTIVE [Name] Detailing the Eldrich - Higher-Res Apocrypha - Temple of Miraak - Black Books - Detailing the Eldrich - All-IN-ONE Installer Package [URL] https://www.nexusmods.com/skyrim/mods/45782
ACTIVE [Name] Detailing the Eldrich - Higher-Res Riekling Architecture - Detailing the Eldrich - Higher-Res Riekling Architecture [URL] https://www.nexusmods.com/skyrim/mods/46741
ACTIVE [Name] DOOR - DOOR v2 x1024 [URL] https://www.nexusmods.com/skyrim/mods/65786
ACTIVE [Name] ELECTRIFY - ELECTRIFY v3 x1024 [URL] https://www.nexusmods.com/skyrim/mods/58695
ACTIVE [Name] Falmer Ear and Hagraven Claw - Falmer Ear 512 [URL] https://www.nexusmods.com/skyrim/mods/74792
ACTIVE [Name] Falmer Ear and Hagraven Claw - Hagraven Claw [URL] https://www.nexusmods.com/skyrim/mods/74792
ACTIVE [Name] Taproot 1K - Taproot 512 [URL] https://www.nexusmods.com/skyrim/mods/74303
ACTIVE [Name] Skeever Tail 1K - Skeever Tail 512 [URL] https://www.nexusmods.com/skyrim/mods/74291
ACTIVE [Name] WISPMOTHER - Wispmother.2x1k [URL] https://www.nexusmods.com/skyrim/mods/67525
ACTIVE [Name] HAGRAVEN - Hagraven.2k [URL] https://www.nexusmods.com/skyrim/mods/67075
ACTIVE [Name] Hagravens - Hagraven 1.1  2K [URL] https://www.nexusmods.com/skyrim/mods/74121
ACTIVE [Name] FALMER - Falmer.2k [URL] https://www.nexusmods.com/skyrim/mods/66770
ACTIVE [Name] Fine Lute Texture - Fine Lute Texture [URL] https://www.nexusmods.com/skyrim/mods/71994
ACTIVE [Name] HD Model Ship - HD Model Ship [URL] https://www.nexusmods.com/skyrim/mods/74931
ACTIVE [Name] Insanitys City Banner Replacer - City Banner Replacer [URL] https://www.nexusmods.com/skyrim/mods/16791
ACTIVE [Name] Designs of the Nords - Designs of The Nords Banners [URL] https://www.nexusmods.com/skyrim/mods/13429
ACTIVE [Name] Jewels of the Nord - HD rings and necklaces - jewels of the nord - high res [URL] https://www.nexusmods.com/skyrim/mods/27038
ACTIVE [Name] Magic Runes HD - Full Pack - All Magic Runes HD V2 [URL] https://www.nexusmods.com/skyrim/mods/41052
ACTIVE [Name] MAPS - MAPS 2K-1K [URL] https://www.nexusmods.com/skyrim/mods/66819
ACTIVE [Name] More Dramatic Alduin Retexture - More Dramatic Alduin [URL] https://www.nexusmods.com/skyrim/mods/54070
ACTIVE [Name] nightingale circle - Nightingale circle HD 1 [URL] https://www.nexusmods.com/skyrim/mods/74278
ACTIVE [Name] Northfire's Skidmarks 1K-2K - Northfires Skidmarks and Dragons Footprint 1K combined [URL] https://www.nexusmods.com/skyrim/mods/72245
ACTIVE [Name] OIL - OIL v2 x1024 [URL] https://www.nexusmods.com/skyrim/mods/59714
ACTIVE [Name] OIL - OIL v2 x1024 oily water [URL] https://www.nexusmods.com/skyrim/mods/59714
ACTIVE [Name] PELTAPALOOZA - Pelts of Skyrim Expansion - PELTAPALOOZA - LITE [URL] https://www.nexusmods.com/skyrim/mods/60412
ACTIVE [Name] Project Skyrim HD - College of Winterhold - Project Skyrim HD - Collage of Winterhold Main File by HXP [URL] https://www.nexusmods.com/skyrim/mods/43063
ACTIVE [Name] Rens HD Shrines - Rens HD Shrines - Ultimate [URL] https://www.nexusmods.com/skyrim/mods/50327
ACTIVE [Name] Seeker and Lurker - Creature Retex - Lurker - Creature Retex [URL] https://www.nexusmods.com/skyrim/mods/73321
ACTIVE [Name] Seeker and Lurker - Creature Retex - Seeker - Creature Retex [URL] https://www.nexusmods.com/skyrim/mods/73321
ACTIVE [Name] Storm Atronach - Creature Retex - Storm Atronach - Creature Retex [URL] https://www.nexusmods.com/skyrim/mods/73385
ACTIVE [Name] Ice Wraith and Dragon Priest Retexture 4k - 2k - Dragon Priest 2K Improved - Also Improved Weapons [URL] https://www.nexusmods.com/skyrim/mods/32741
ACTIVE [Name] Ice Wraith and Dragon Priest Retexture 4k - 2k - Even Better Ice Wraiths - Completely Redone [URL] https://www.nexusmods.com/skyrim/mods/32741
ACTIVE [Name] Ultra HD Rags Retexture - Dirty Grey-White (Recommended) 2k-1k [URL] https://www.nexusmods.com/skyrim/mods/72847
ACTIVE [Name] Stunning Statues of Skyrim - Stunning Statues of Skyrim [URL] https://www.nexusmods.com/skyrim/mods/56588
ACTIVE [Name] Upgrade for Large imperial tent - Large Imperial Tent 1.2 [URL] https://www.nexusmods.com/skyrim/mods/68631
ACTIVE [Name] FleshFX - FleshFX [URL] https://www.nexusmods.com/skyrim/mods/98627
ACTIVE [Name] WATERplants - retexture by Pfuscher - 1.1 [URL] https://www.nexusmods.com/skyrim/mods/57868
ACTIVE [Name] White Phial Replacer - White Phial Replacer - All In One Installer v1-2 [URL] https://www.nexusmods.com/skyrim/mods/54078
ACTIVE [Name] Windhelm Enhanced - HD 4k Grey Quarter Flags - Windhelm GQ Flags 2k [URL] https://www.nexusmods.com/skyrim/mods/74720
ACTIVE [Name] Windhelm Enhanced - HD 4k Metalwork - Windhelm Enhanced Metalwork 2k [URL] https://www.nexusmods.com/skyrim/mods/74830
ACTIVE [Name] Windhelm Enhanced - 500 Companions Wall 8k HD Retexture - Windhelm Enhanced 500 Wall 2k [URL] https://www.nexusmods.com/skyrim/mods/74942
ACTIVE [Name] Avelyn or Elisif - Elisif Makeover Version v1.0 [URL] https://www.nexusmods.com/skyrim/mods/63903
ACTIVE [Name] Nightingale Pride - Bow and Blade Reincarnation - NightingalePride_MEDIUM [URL] https://www.nexusmods.com/skyrim/mods/33704
ACTIVE [Name] Frankly HD Silver Sword - UHSS - Main File Mid Res - 2k [URL] https://www.nexusmods.com/skyrim/mods/29563
ACTIVE [Name] Embers HD - Embers HD 1.33 [URL] https://www.nexusmods.com/skyrim/mods/62425
ACTIVE [Name] Males of Skyrim - Males of Skyrim v1.3 - BSA Ver [URL] https://www.nexusmods.com/skyrim/mods/61937
ACTIVE [Name] Unique Flowers And Plants - Performance Textures [URL] https://www.nexusmods.com/skyrim/mods/58091
ACTIVE [Name] Immersive Roads - Amidianborn Landscape snow patch [URL] https://www.nexusmods.com/skyrim/mods/40245
ACTIVE [Name] HD Enhanced Terrain - HD Enhanced Terrain PRO - Blended Version [URL] https://www.nexusmods.com/skyrim/mods/29782
ACTIVE [Name] HD Stone Quarry and Clay Deposit for Hearthfire -   HD Stone Quarry and Clay Deposit 2K [URL] http://www.nexusmods.com/skyrim/mods/38479
ACTIVE [Name] Enhanced Blood Textures - Enhanced Blood Textures 3_6c NMM [URL] https://www.nexusmods.com/skyrim/mods/60
ACTIVE [Name] Merta Assassin Armor UNP - CBBE - C. Merta Assassin Armor High Heels CBBE [URL] https://www.nexusmods.com/skyrim/mods/60195
ACTIVE [Name] Merta Assassin Armor UNP - CBBE - Merta Assassin - CBBE - TBBP [URL] https://www.nexusmods.com/skyrim/mods/60195
ACTIVE [Name] Merta Assassin Armor UNP - CBBE - Merta Assassin Tattoos [URL] https://www.nexusmods.com/skyrim/mods/60195
ACTIVE [Name] EVIL LAIR OF HYDRA - PLAYER HOME WITH SEXY GIRLS - v-1-4-0 Evil Lair of Hydra Full [URL] https://www.nexusmods.com/skyrim/mods/12556
ACTIVE [Name] New Hroki Replacer - Hroki Replacer [URL] https://www.nexusmods.com/skyrim/mods/93756
ACTIVE [Name] Underwater Visibility Fix LE - Underwater Visibility Fix - RW2 [URL] https://www.nexusmods.com/skyrim/mods/99668
ACTIVE [Name] Lenka - standalone follower - HDT CBBE UNP - Lenka follower CBBE HDT [URL] https://www.nexusmods.com/skyrim/mods/99067
ACTIVE [Name] Lenka - standalone follower - HDT CBBE UNP - Tweaked and fixed .esp [URL] https://www.nexusmods.com/skyrim/mods/99067
ACTIVE [Name] Aela or Morag (UUNP - CBBE HDT) - Follower Morag CBBE HDT [URL] https://www.nexusmods.com/skyrim/mods/99613
ACTIVE [Name] Farrah - standalone follower UUNP and  CBBE HDT - Farrah _ Custom CBBE HDT dressed [URL] https://www.nexusmods.com/skyrim/mods/101804
ACTIVE [Name] Natasha Healer Companion_Standalone UUNP_CBBE_FULL HDT - Natasha Companion_CBBE [URL] https://www.nexusmods.com/skyrim/mods/101123
ACTIVE [Name] Natasha Healer Companion_Standalone UUNP_CBBE_FULL HDT - Natasha Location Update [URL] https://www.nexusmods.com/skyrim/mods/101123
ACTIVE [Name] HG Hairdos -LE- [URL] 
ACTIVE [Name] KS Hairdos - Renewal - KS Hairdos Renewal [URL] https://www.nexusmods.com/skyrim/mods/68311
ACTIVE [Name] Wigs - so followers can use KS hairdos with HDT physics - KS Wigs NON-HDT 1.025 [URL] https://www.nexusmods.com/skyrim/mods/73137
ACTIVE [Name] Lilitha... Dark Sorceress - QUICK FIX - bright mouth [URL] https://www.nexusmods.com/skyrim/mods/98619
ACTIVE [Name] Lilitha... Dark Sorceress - Dark Sorceress - CBBE - HDT [URL] https://www.nexusmods.com/skyrim/mods/98619
ACTIVE [Name] Lilitha... Dark Sorceress - NO CONTAGION SPELL - MAIN VERSION [URL] https://www.nexusmods.com/skyrim/mods/98619
ACTIVE [Name] Ysolda Replacer OR Kaitlyn Follower - Overknee_Kaitlyn Follower 1.1 (20 Weight) [URL] https://www.nexusmods.com/skyrim/mods/75483
ACTIVE [Name] Ysolda Replacer OR Kaitlyn Follower - CBBE meshes and textures [URL] https://www.nexusmods.com/skyrim/mods/75483
ACTIVE [Name] Ysolda Replacer OR Kaitlyn Follower - Overknee_Kaitlyn Follower 1.1 (100 Weight) [URL] https://www.nexusmods.com/skyrim/mods/75483
ACTIVE [Name] Skyrim_Ice_Shader_Fix [URL] 
ACTIVE [Name] Sina Follower - Sina Follower v1.0fixed with Tats [URL] https://www.nexusmods.com/skyrim/mods/74010
ACTIVE [Name] Bloodthirst - Vampire NPCs can feed - Bloodthirst 1_0 [URL] https://www.nexusmods.com/skyrim/mods/49038
ACTIVE [Name] Rudy ENB for Vanilla Skyrim - NLVA - NLA - COT - URWL - ELFX - Rudy ENB Spriggans fix [URL] https://www.nexusmods.com/skyrim/mods/41482
ACTIVE [Name] Enhanced ENB Night Eye - EnhancedENBNightEye.esp [URL] https://www.nexusmods.com/skyrim/mods/50731
ACTIVE [Name] Skyrim 2017 Terrain Parallax Textures [URL] https://www.nexusmods.com/skyrim/mods/86430
ACTIVE [Name] Skyrim_Particle_Patch_for_ENB--All-In-One [URL] 
ACTIVE [Name] Rudy HQ - More Lights for ENB - Daedric Weapons and Armor - Rudy HQ - More Lights for ENB - Daedric Weapons and Armor [URL] https://www.nexusmods.com/skyrim/mods/103249
ACTIVE [Name] Rudy HQ - More Lights for ENB - Torchbugs and Moths - Rudy HQ - More Lights for ENB - Moths and Fireflys [URL] https://www.nexusmods.com/skyrim/mods/95851
ACTIVE [Name] Rudy HQ - More Lights for ENB - Torchbugs and Moths - Rudy HQ - More Lights for ENB - Torchbugs [URL] https://www.nexusmods.com/skyrim/mods/95851
ACTIVE [Name] Rudy HQ - More Lights for ENB - Soul Gems - Rudy HQ - More Lights for ENB - Soulgems [URL] https://www.nexusmods.com/skyrim/mods/95613
ACTIVE [Name] Rudy HQ - More Lights for ENB - Soul Gems - Rudy HQ - More Lights for ENB - Patch for Rustic Soulgems [URL] https://www.nexusmods.com/skyrim/mods/95613
ACTIVE [Name] Rudy HQ - More Lights for ENB - Chaurus Eggs and Sacs - Rudy HQ - More Lights for ENB - Chaurus Eggs and Sacs [URL] https://www.nexusmods.com/skyrim/mods/95612
ACTIVE [Name] Nightingale Hood Nighteye - Nightingale Hood Nighteye Craftable Disenchantable v1_2 [URL] https://www.nexusmods.com/skyrim/mods/24454
ACTIVE [Name] Bug fixes - Bug Fixes v2 Beta 2 [URL] https://www.nexusmods.com/skyrim/mods/76747
ACTIVE [Name] Skyrim Supplemental Patch - Skyrim Supplemental Patch [URL] https://www.nexusmods.com/skyrim/mods/91069
ACTIVE [Name] ElSopa  - Animated Celtic Icons For SkyUI - ElSopa - Animated Celtic Icons 1.2 [URL] https://www.nexusmods.com/skyrim/mods/95936
ACTIVE [Name] SkyUI Tweak - Equip on Top - SkyUI Tweak - Equip on Top [URL] https://www.nexusmods.com/skyrim/mods/101356
ACTIVE [Name] Atlas Map Markers for Skyrim Blackreach Dawnguard and Dragonborn - Atlas Map Markers v1-7 Complete [URL] https://www.nexusmods.com/skyrim/mods/14976
ACTIVE [Name] Skyrim Exterior Fixes - Skyrim Exterior Fixes [URL] https://www.nexusmods.com/skyrim/mods/98103
ACTIVE [Name] Better Jumping - Better Jumping 1.3 [URL] https://www.nexusmods.com/skyrim/mods/65044
ACTIVE [Name] Atlas Map Markers - Updated with MCM - Atlas Map Markers - Legendary Update [URL] https://www.nexusmods.com/skyrim/mods/74045
ACTIVE [Name] Refracting Stalhrim CBBE UNP 7Base with optional transparency - ChronoTear77 Refracting Stalhrim female armor TBBP [URL] https://www.nexusmods.com/skyrim/mods/53067
ACTIVE [Name] Ruins Clutter Improved - Falmer Temple Chandelier [URL] https://www.nexusmods.com/skyrim/mods/14227
ACTIVE [Name] Ruins Clutter Improved - Ruins Linen Normal Map Fix [URL] https://www.nexusmods.com/skyrim/mods/14227
ACTIVE [Name] Improved Eye Reflections and Cube Map - Improved Eye Reflections [URL] https://www.nexusmods.com/skyrim/mods/67447
ACTIVE [Name] Rudy HQ - Nordic Ruins - Rudy HQ - Nordic Ruins [URL] https://www.nexusmods.com/skyrim/mods/93053
ACTIVE [Name] Rudy HQ - Nordic Ruins - Chests addon [URL] https://www.nexusmods.com/skyrim/mods/93053
ACTIVE [Name] Rudy HQ - Nordic Ruins - Pots addon [URL] https://www.nexusmods.com/skyrim/mods/93053
ACTIVE [Name] Rudy HQ - Nordic Ruins - Ruin Levers addon [URL] https://www.nexusmods.com/skyrim/mods/93053
ACTIVE [Name] Langleys Textures Workshop - Architecture [URL] https://www.nexusmods.com/skyrim/mods/26269
ACTIVE [Name] Langleys Textures Workshop - Clutter [URL] https://www.nexusmods.com/skyrim/mods/26269
ACTIVE [Name] Langleys Textures Workshop - Dungeons [URL] https://www.nexusmods.com/skyrim/mods/26269
ACTIVE [Name] Langleys Textures Workshop - Landscape [URL] https://www.nexusmods.com/skyrim/mods/26269
ACTIVE [Name] Langleys Textures Workshop - Update [URL] https://www.nexusmods.com/skyrim/mods/26269
ACTIVE [Name] Standing Stones Stand Out - Standing Stones Stand Out [URL] https://www.nexusmods.com/skyrim/mods/73683
ACTIVE [Name] Whiterun Streets - Whiterun street meshes [URL] https://www.nexusmods.com/skyrim/mods/82433
ACTIVE [Name] MainMenu - MainMenu v1-0-1 Loose File ESP [URL] https://www.nexusmods.com/skyrim/mods/64948
ACTIVE [Name] HD Serpentine Dragon and Mesh Fix - HD Serpentine Dragon [URL] https://www.nexusmods.com/skyrim/mods/72706
ACTIVE [Name] Arvak - Legendary Edition - Dawnguard Rewritten - Arvak [URL] https://www.nexusmods.com/skyrim/mods/24019
ACTIVE [Name] Vivid Landscapes - Castle Volkihar - Vivid Landscapes - Castle Volkihar 2048 [URL] https://www.nexusmods.com/skyrim/mods/52677
ACTIVE [Name] Vivid Landscapes - Castle Volkihar - Vivid Landscapes - Castle Volkihar - ELFX Compatibility patch [URL] https://www.nexusmods.com/skyrim/mods/52677
ACTIVE [Name] Frankly HD Stormcloak and City Guards - UltraHD - Stormcloak and City Guards 2K version [URL] https://www.nexusmods.com/skyrim/mods/42404
ACTIVE [Name] Frankly HD Stormcloak and City Guards - Fix by SpriterSan for 2k version [URL] https://www.nexusmods.com/skyrim/mods/42404
ACTIVE [Name] RUSTIC AMULETS - RUSTIC AMULETS [URL] https://www.nexusmods.com/skyrim/mods/102624
ACTIVE [Name] 83Willows 101BugsHD Butterfly Dragonfly Luna-Moth Torchbug - 83Willows 101BUGs V4_1 HighResolution [URL] https://www.nexusmods.com/skyrim/mods/4955
ACTIVE [Name] 83Willows 101BugsHD Butterfly Dragonfly Luna-Moth Torchbug_FIX PATCH [URL] https://www.nexusmods.com/skyrim/mods/71499
ACTIVE [Name] Rudy HQ - More Lights for ENB - Deathbells and Nirnroots - Rudy HQ - More Lights for ENB - Deathbells and Nirnroots [URL] https://www.nexusmods.com/skyrim/mods/95760
ACTIVE [Name] Rudy HQ - More Lights for ENB - Bthardamz - Rudy HQ - More Lights for ENB - Bthardamz [URL] https://www.nexusmods.com/skyrim/mods/95614
ACTIVE [Name] Rudy HQ - More Lights for ENB - Arrows - Rudy HQ - More Lights for ENB - Arrows [URL] https://www.nexusmods.com/skyrim/mods/95611
ACTIVE [Name] Ebony Weapons 2017 Retexture - Super Ultimate Lore-Friendly Ebony Raised Emblems Extra Grunge Retexture 2K Remake [URL] https://www.nexusmods.com/skyrim/mods/82468
ACTIVE [Name] Ebony Weapons 2017 Retexture - Cactus Ebony - Better Shaped Weapons Quiver [URL] https://www.nexusmods.com/skyrim/mods/82468
ACTIVE [Name] Dwarven Black Bow of Fate - retexture - Dwarven Black Bow of Fate - 1k [URL] https://www.nexusmods.com/skyrim/mods/90412
ACTIVE [Name] Auriel's Shield HD - Auriel's Shield HD [URL] https://www.nexusmods.com/skyrim/mods/84701
ACTIVE [Name] CL's Lord Harkon's Vampire Blade - CL'sLord Harkon's Vampire Blade [URL] https://www.nexusmods.com/skyrim/mods/87069
ACTIVE [Name] Snow Shrub Thicket Replacer - Snow Shrub Replacer [URL] https://www.nexusmods.com/skyrim/mods/86853
ACTIVE [Name] No more ugly Vines - Vines [URL] https://www.nexusmods.com/skyrim/mods/81604
ACTIVE [Name] Forgotten plants textured - 2k GleamBlossom and glowing groun plants [URL] https://www.nexusmods.com/skyrim/mods/90697
ACTIVE [Name] Forgotten Herbs - 1k Frost mirriam and Elves Ears [URL] https://www.nexusmods.com/skyrim/mods/90755
ACTIVE [Name] Birds and Flocks - Ruhadre Patch - Birds and Flocks - Ruhadre Patch for USLEEP [URL] https://www.nexusmods.com/skyrim/mods/91666
ACTIVE [Name] Dark Brotherhood HD armor retexture - BLACK DB armor retexture 2k [URL] https://www.nexusmods.com/skyrim/mods/82520
ACTIVE [Name] Hanging Moss replacer into plant by Pfuscher - 1K [URL] https://www.nexusmods.com/skyrim/mods/57018
ACTIVE [Name] Hanging Moss replacer into plant by Pfuscher - Update 1.1 [URL] https://www.nexusmods.com/skyrim/mods/57018
ACTIVE [Name] Scathecraw 2K - Scathecraw 2K [URL] https://www.nexusmods.com/skyrim/mods/93691
ACTIVE [Name] better ropes for skyrim - better ropes HD darker extended [URL] https://www.nexusmods.com/skyrim/mods/69313
ACTIVE [Name] 4K Parallax High Hrothgar by Pfuscher - High Hrothgar [URL] https://www.nexusmods.com/skyrim/mods/58938
ACTIVE [Name] 4K Parallax High Hrothgar by Pfuscher - Update1 [URL] https://www.nexusmods.com/skyrim/mods/58938
ACTIVE [Name] HD Whiterun Shack door - 1.0 [URL] https://www.nexusmods.com/skyrim/mods/83229
ACTIVE [Name] Holy Wards - a retexture - Holy Wards - a retexture [URL] https://www.nexusmods.com/skyrim/mods/65953
ACTIVE [Name] GIANT - Giant.2k [URL] https://www.nexusmods.com/skyrim/mods/66428
ACTIVE [Name] Farmhouse Chimneys - Farmhouse Chimneys v3.2.0 [URL] https://www.nexusmods.com/skyrim/mods/51330
ACTIVE [Name] Frankly HD Miraak - FranklyHD_Miraak_2k [URL] https://www.nexusmods.com/skyrim/mods/75063
ACTIVE [Name] HD Dark brotherhood door - Darkbrotherhood door retexture [URL] https://www.nexusmods.com/skyrim/mods/53059
ACTIVE [Name] Realistic HD PickAxe - Realistic HD PickAxe HIGH QUALITY [URL] https://www.nexusmods.com/skyrim/mods/68186
ACTIVE [Name] Transparent and Refracting Icicle and Frost Atronach - Clear refracting icicle and FrostAtronach [URL] https://www.nexusmods.com/skyrim/mods/50316
ACTIVE [Name] ElSopa HD - Realistic Dark Elf Urns - HD Dark Elf Urns 2k [URL] https://www.nexusmods.com/skyrim/mods/95069
ACTIVE [Name] Falmer Clutter Texture Mod - Falmer Clutter Texture Mod [URL] https://www.nexusmods.com/skyrim/mods/4351
ACTIVE [Name] Glacierslab - 2k glacierslab B type [URL] https://www.nexusmods.com/skyrim/mods/82157
ACTIVE [Name] Rally's Werewolf Totems - Rallys Werewolf Totems HQ 2K-1K [URL] https://www.nexusmods.com/skyrim/mods/99300
ACTIVE [Name] Matze and Shein ENB Glow Fix - Matze and Shein ENB Glow Fix [URL] https://www.nexusmods.com/skyrim/mods/97412
ACTIVE [Name] ENB Particle Lights for Bound Weapons - Particle_Light_Bound_Weapons [URL] https://www.nexusmods.com/skyrim/mods/98155
ACTIVE [Name] Rudy HQ - Hay - Rudy HQ - Hay 1K - Version01 [URL] https://www.nexusmods.com/skyrim/mods/97366
ACTIVE [Name] Rudy HQ - Falling Leaves and Needles - Rudy HQ - Falling Leaves and Needles for ENB [URL] https://www.nexusmods.com/skyrim/mods/97824
ACTIVE [Name] Salmon Roe model replacer 3D - Salmon Roe replacer regular version [URL] https://www.nexusmods.com/skyrim/mods/97838
ACTIVE [Name] Mudcrab Clutter 1K - Mudcrab Clutter 1K [URL] https://www.nexusmods.com/skyrim/mods/97994
ACTIVE [Name] Staff Gem Glow Fix - Fixed Staff Glow [URL] https://www.nexusmods.com/skyrim/mods/101916
ACTIVE [Name] Dwemer Centurion Draw Call FIx - DwemerCenturionFix-v1.1 [URL] https://www.nexusmods.com/skyrim/mods/101807
ACTIVE [Name] Hermaeus Mora - Water and tentacles - My HD version - Hermaeus Mora - My HD version [URL] https://www.nexusmods.com/skyrim/mods/103420
ACTIVE [Name] Meridia's Luxon Beacon Replacer - Meridia's Luxon Beacon [URL] https://www.nexusmods.com/skyrim/mods/102295
ACTIVE [Name] Meridia's Luxon Beacon Replacer - Alternative Hands Pose [URL] https://www.nexusmods.com/skyrim/mods/102295
ACTIVE [Name] 3D Snowberries - 3D Snowberries [URL] https://www.nexusmods.com/skyrim/mods/104652
ACTIVE [Name] High Poly Blackreach Mushrooms - High Poly Blackreach Mushrooms [URL] https://www.nexusmods.com/skyrim/mods/104699
ACTIVE [Name] High Poly Gleamblossoms - High Poly Gleamblossoms - ENB light [URL] https://www.nexusmods.com/skyrim/mods/104661
ACTIVE [Name] Alternate Summoning Visuals - Alternate Summoning Visuals NO ESP [URL] https://www.nexusmods.com/skyrim/mods/44782
ACTIVE [Name] HD LODs Textures - HDLODs All In One 1k V2 [URL] https://www.nexusmods.com/skyrim/mods/76931
ACTIVE [Name] Glacierslab - glacierslab 4.2.2 B-type bumpy chiseled [URL] https://www.nexusmods.com/skyrim/mods/82157
ACTIVE [Name] Glacierslab - second update for the chiseled version B-type [URL] https://www.nexusmods.com/skyrim/mods/82157
ACTIVE [Name] Glacierslab - icefloe.nif for 2nd glacierslab version B-type [URL] https://www.nexusmods.com/skyrim/mods/82157
ACTIVE [Name] Vanilla Makeup HD - HD Racial Colors and Makeup for all Races and Genders - VMHD - All Races - 2K [URL] https://www.nexusmods.com/skyrim/mods/96856
ACTIVE [Name] Vanilla Makeup HD - HD Racial Colors and Makeup for all Races and Genders - VMHD - FemaleLowerEyeSocketFix - 2K [URL] https://www.nexusmods.com/skyrim/mods/96856
ACTIVE [Name] Community Overlays 1 (0-30) Bodypaints Warpaints Tattoos and more made for the Community - (3) Community Overlays 1  - Main - CBBE 2K [URL] https://www.nexusmods.com/skyrim/mods/95587
ACTIVE [Name] Community Overlays 1 (0-30) Bodypaints Warpaints Tattoos and more made for the Community - (Q) Community Overlays 1 - Bugfix Patch [URL] https://www.nexusmods.com/skyrim/mods/95587
ACTIVE [Name] Community Overlays 1 (0-30) Bodypaints Warpaints Tattoos and more made for the Community - (7) Community Overlays 1 - Female Face Overlays [URL] https://www.nexusmods.com/skyrim/mods/95587
ACTIVE [Name] Community Overlays 1 (0-30) Bodypaints Warpaints Tattoos and more made for the Community - (8) Community Overlays 1 - Male Face Overlays [URL] https://www.nexusmods.com/skyrim/mods/95587
ACTIVE [Name] Community Overlays 2 (31-50) Bodypaints Warpaints Tattoos and more made for the Community - (4) Community Overlays 2 - Main - CBBE and Male [URL] https://www.nexusmods.com/skyrim/mods/97966
ACTIVE [Name] Community Overlay 3 (51- 70) Bodypaints Warpaints and Tattoos - (4) Community Overlays 3 - Main - CBBE and Male [URL] https://www.nexusmods.com/skyrim/mods/102530
ACTIVE [Name] Beards - Hvergelmir's Aesthetics - Beards 5.0 [URL] https://www.nexusmods.com/skyrim/mods/28363
ACTIVE [Name] moreHUD Inventory Edition - moreHUD Inventory Edition [URL] https://www.nexusmods.com/skyrim/mods/93378
ACTIVE [Name] Kalilies NPCs - LE - Kalilies NPCs - LE [URL] https://www.nexusmods.com/skyrim/mods/100799
ACTIVE [Name] The Elder Scrolls Legends - Loading Screens - TESL - Loading Screens [URL] https://www.nexusmods.com/skyrim/mods/103655
ACTIVE [Name] PapyrusUtil - Modders Scripting Utility Functions - PapyrusUtil - Scripting Utility Functions [URL] https://www.nexusmods.com/skyrim/mods/58705
ACTIVE [Name] Trees Addon - Trees Addon [URL] https://www.nexusmods.com/skyrim/mods/91775
ACTIVE [Name] Trees Addon - Trees Addon Update [URL] https://www.nexusmods.com/skyrim/mods/91775
ACTIVE [Name] Trees Addon - Trees Addon Billboards [URL] https://www.nexusmods.com/skyrim/mods/91775
ACTIVE [Name] Indistinguishable Vanilla Tree Billboards - Vanilla Skyrim and Dragonborn billboards High Res 1024 [URL] https://www.nexusmods.com/skyrim/mods/75269
ACTIVE [Name] DYNDOLOD_textures_20200922 [URL] 
ACTIVE [Name] DynDOLOD_Output_20200922 [URL] 
ACTIVE [Name] Anti-Strobe Mesh Fixes [URL] https://www.nexusmods.com/skyrim/mods/100596
ACTIVE [Name] Extended Patches for Climates of Tamriel - Extended Patches for Climates of Tamriel [URL] https://www.nexusmods.com/skyrim/mods/79063
ACTIVE [Name] Rudy HQ - More Lights for ENB - Glowing Mushrooms - Rudy HQ - More Lights for ENB - Glowing Mushrooms [URL] https://www.nexusmods.com/skyrim/mods/104983
ACTIVE [Name] Rudy HQ - More Lights for ENB - Arrows - Rudy HQ - More Lights for ENB - Patch for LeanWolfs Better Shaped Weapons [URL] https://www.nexusmods.com/skyrim/mods/95611
ACTIVE [Name] Interesting NPCs -  [URL] https://www.nexusmods.com/skyrim/mods/8429
ACTIVE [Name] ApachiiSkyHair - ApachiiSkyHairMale_v_1_2 [URL] https://www.nexusmods.com/skyrim/mods/10168
ACTIVE [Name] ApachiiSkyHair - ApachiiSkyHairMale_v_1_3 [URL] https://www.nexusmods.com/skyrim/mods/10168
ACTIVE [Name] Ave's Interesting NPCs Jewelry Replacer - Ave's Interesting NPCs Jewelry Replacer [URL] https://www.nexusmods.com/skyrim/mods/104536
ACTIVE [Name] Interesting NPCs Visual Overhaul - Interesting NPCs Visual Overhaul [URL] https://www.nexusmods.com/skyrim/mods/104506
ACTIVE [Name] Immersive Citizens  - AI Overhaul - Immersive Citizens - AI Overhaul [URL] https://www.nexusmods.com/skyrim/mods/65013
ACTIVE [Name] Cuyima Interesting NPCs LE - Cuyima Interesting NPCs LE [URL] https://www.nexusmods.com/skyrim/mods/92893
ACTIVE [Name] Better Females by Bella - Eyebrows [URL] https://www.nexusmods.com/skyrim/mods/2812
ACTIVE [Name] HDT Bounce and Jiggles CBBE Edition - Bounce and Jiggles 8.0 Regular TBBP_Belly [URL] https://www.nexusmods.com/skyrim/mods/59416
ACTIVE [Name] HDT Bounce and Jiggles CBBE Edition - Bounce and Jiggles 8.0a - CBBE Curvy HDT With HDT Vagina - Mesh Only [URL] https://www.nexusmods.com/skyrim/mods/59416
ACTIVE [Name] HDT Bounce and Jiggles CBBE Edition - Bounce and Jiggles 8.0 - SOS Light Patch [URL] https://www.nexusmods.com/skyrim/mods/59416
ACTIVE [Name] HDT Bounce and Jiggles CBBE Edition - Bounce and Jiggles 8.0 - CBBE Textures Patch [URL] https://www.nexusmods.com/skyrim/mods/59416
ACTIVE [Name] XP32 Maximum Skeleton Extended - XPMSE - XP32 Maximum Skeleton Extended [URL] https://www.nexusmods.com/skyrim/mods/68000
ACTIVE [Name] HDT Bounce and Jiggles CBBE Edition - HDT Bounce and Jiggles 8.0- HDT Havok Object. [URL] https://www.nexusmods.com/skyrim/mods/59416
ACTIVE [Name] HDT Bounce and Jiggles CBBE Edition - Bounce and Jiggles 8.0 - Seranaholic and Valerica Patch [URL] https://www.nexusmods.com/skyrim/mods/59416
ACTIVE [Name] HDT Bounce and Jiggles CBBE Edition - Bounce and Jiggles 8.0 - Toccata Follower CBBE Patch [URL] https://www.nexusmods.com/skyrim/mods/59416
ACTIVE [Name] HDT Bounce and Jiggles CBBE Edition - Bounce and Jiggles 8.0a - Elisif Makeover OR Avelyn Follower Patch CBBE [URL] https://www.nexusmods.com/skyrim/mods/59416
ACTIVE [Name] HDT Bounce and Jiggles CBBE Edition - Bounce and Jiggles 8.0a - Succubus-San Patch [URL] https://www.nexusmods.com/skyrim/mods/59416
ACTIVE [Name] Pretty Sit Idles - Pretty Sit Idle 1.41d [URL] https://www.nexusmods.com/skyrim/mods/16248
ACTIVE [Name] HDT Bounce and Jiggles CBBE Edition - Bounce and Jiggles 8.0 - Bijin All in One CBBE Patch [URL] https://www.nexusmods.com/skyrim/mods/59416
ACTIVE [Name] Footprints - Footprints v1_00 - Legendary [URL] https://www.nexusmods.com/skyrim/mods/22745
ACTIVE [Name] Sounds of Skyrim Complete LE - Sounds of Skyrim Complete LE [URL] https://www.nexusmods.com/skyrim/mods/89394
ACTIVE [Name] Remodeled Armor for CBBE Bodyslide HDT - Remodeled Armor for CBBE Bodyslide TBBP HDT [URL] https://www.nexusmods.com/skyrim/mods/25259
ACTIVE [Name] JContainers - JContainers [URL] https://www.nexusmods.com/skyrim/mods/49743
ACTIVE [Name] Better Dialogue Controls - Better Dialogue Controls v1_2 [URL] https://www.nexusmods.com/skyrim/mods/27371
ACTIVE [Name] SLAnimLoader-1.5 [URL] https://www.nexusmods.com/skyrim/mods/97896
ACTIVE [Name] HDT Bounce and Jiggles CBBE Edition - Bounce and Jiggles 8.0 Required XML Kit [URL] https://www.nexusmods.com/skyrim/mods/59416
ACTIVE [Name] [NINI]_ASKER_Adler_-_CBBE_BS [URL] 
ACTIVE [Name] COCO Lingerie - CBBE-UNP - COCO Lingerie - CBBE (Curvy) [URL] https://www.nexusmods.com/skyrim/mods/104171
ACTIVE [Name] COCO Lingerie - CBBE-UNP - COCO Lingerie - Heels Sound Patch [URL] https://www.nexusmods.com/skyrim/mods/104171
ACTIVE [Name] Lingerie Set - CBBE - HDT - BodySlide - Original Clothing Version HDT [URL] https://www.nexusmods.com/skyrim/mods/67717
ACTIVE [Name] SlaveTats-1.2.3 [URL] https://www.nexusmods.com/skyrim/mods/96533
ACTIVE [Name] SlaveTats-dominant-2014-07-20 [URL] 
ACTIVE [Name] SlaveTats-draconic-2014-07-20 [URL] 
ACTIVE [Name] SlaveTats-makeup-2014-07-20 [URL] 
ACTIVE [Name] SlaveTats-property-2014-07-20 [URL] 
ACTIVE [Name] SlaveTats-symbols-2018-06-06 [URL] 
ACTIVE [Name] SlTats - B3lisario-stockings-2014-07-27 [URL] 
ACTIVE [Name] SlTats - Doomsman-Denial [URL] 
ACTIVE [Name] SlTats - Joomla-Slutty tats [URL] 
ACTIVE [Name] SlTats - NYINEGY-makeup-2014-08-16 [URL] 
ACTIVE [Name] SlTats - Rutah-art-2014-11-04 [URL] 
ACTIVE [Name] SlTats - Tattoo Pack_CN [URL] 
ACTIVE [Name] SlTats - vampy_tats [URL] 
ACTIVE [Name] SlTats - Willingplatypus - Chainmail Overlay for SlaveTats [URL] 
ACTIVE [Name] ELFX Fixes - ELFX Fixes [URL] https://www.nexusmods.com/skyrim/mods/103588
ACTIVE [Name] Static Mesh Improvement Mod - SMIM - SMIM 2-08 [URL] https://www.nexusmods.com/skyrim/mods/8655
ACTIVE [Name] [COCO] Witchiness [URL] 
ACTIVE [Name] BodySlide and Outfit Studio - BodySlide and Outfit Studio - v5.2.0 [URL] https://www.nexusmods.com/skyrim/mods/49015
ACTIVE [Name] Vanilla Outfits BodySlided (with HDT-PE) for CBBE - Vanilla Outfits BodySlided (Previous Release) [URL] https://www.nexusmods.com/skyrim/mods/65831
ACTIVE [Name] [COCO]Accessories_v1 [URL] 
ACTIVE [Name] [GIFT]Darkembrace [URL] 
ACTIVE [Name] [GIFT]Mischievous_devil [URL] 
ACTIVE [Name] Nini Stuff 4 [URL] 
ACTIVE [Name] Mountain flower by Mari - Mountain flower by Mari 1k [URL] https://www.nexusmods.com/skyrim/mods/78145
ACTIVE [Name] RS Children Overhaul - RSChildren Installer 1.2.0 Fixed [URL] https://www.nexusmods.com/skyrim/mods/55555
ACTIVE [Name] RS Children Overhaul - RSChildren Update - 170623 [URL] https://www.nexusmods.com/skyrim/mods/55555
ACTIVE [Name] RS Children Overhaul - RSChildren USLEEP Patch - 170618 Fixed [URL] https://www.nexusmods.com/skyrim/mods/55555
ACTIVE [Name] XPMSE Skeleton for RSChildren - Re-Scaled XPMSE 3.64 Skeleton for RS Children (Default Head Size) [URL] https://www.nexusmods.com/skyrim/mods/62830
ACTIVE [Name] Clear Console - Clear Console LE Better MFG Patch [URL] https://www.nexusmods.com/skyrim/mods/95740
ACTIVE [Name] A Matter of Time - A HUD clock widget - AMatterOfTime_v2_0_10 [URL] https://www.nexusmods.com/skyrim/mods/44091
ACTIVE [Name] Sovngarde - A Nordic Font - Sovngarde - A Nordic Font Light V8.8 [URL] https://www.nexusmods.com/skyrim/mods/77036
ACTIVE [Name] Skip Bethesda Logo - Skip Bethesda [URL] https://www.nexusmods.com/skyrim/mods/83798
ACTIVE [Name] D13 Faster GET UP STAND UP animation vanilla friendly - D13 Faster Get up Stand up animation front and back fixed [URL] https://www.nexusmods.com/skyrim/mods/17491
ACTIVE [Name] Dual Wield Improved Animation - Dual Wield v1.8 [URL] https://www.nexusmods.com/skyrim/mods/62928
ACTIVE [Name] FNIS PCEA2 - Player Exclusive Animations (dynamic) - FNIS PCEA2 1.3 [URL] https://www.nexusmods.com/skyrim/mods/71055
ACTIVE [Name] NobleSkyrimMod HD-2K - 19. NSM - LANDSCAPE ONLY [URL] https://www.nexusmods.com/skyrim/mods/45807
ACTIVE [Name] NobleSkyrimMod HD-2K - 21. NSM - DLC DAWNGUARD ONLY [URL] https://www.nexusmods.com/skyrim/mods/45807
ACTIVE [Name] NobleSkyrimMod HD-2K - 22. NSM - DLC DRAGONBORN ONLY [URL] https://www.nexusmods.com/skyrim/mods/45807
ACTIVE [Name] Aredhel High Elf Follower - Aredhel Follower - CBBE [URL] https://www.nexusmods.com/skyrim/mods/105559
ACTIVE [Name] The Notice Board - The Notice Board [URL] https://www.nexusmods.com/skyrim/mods/70142
ACTIVE [Name] The Notice Board by MannyGT UPDATED - The Notice Board UPDATED [URL] https://www.nexusmods.com/skyrim/mods/79296
ACTIVE [Name] Smile in HD - HD teeth - Huuman and Orcs [URL] https://www.nexusmods.com/skyrim/mods/34346
ACTIVE [Name] Hold Border Banners - Hold Border Banners [URL] https://www.nexusmods.com/skyrim/mods/43493
ACTIVE [Name] main menu wallpaper replacer HD 1080p now with randomizer - MAIN MENU RANDOMIZER ver 3dot32 [URL] https://www.nexusmods.com/skyrim/mods/3708
ACTIVE [Name] KS Jewelry - KS Jewelry [URL] https://www.nexusmods.com/skyrim/mods/67309
ACTIVE [Name] Test HDT Earrings - HDT Test Earrings v1.5 [URL] https://www.nexusmods.com/skyrim/mods/63920
ACTIVE [Name] Test HDT Earrings - KS Jewelry HDT [URL] https://www.nexusmods.com/skyrim/mods/63920
ACTIVE [Name] Test HDT Earrings - Pierced Cross Earrings Update [URL] https://www.nexusmods.com/skyrim/mods/63920
ACTIVE [Name] FumoFumo's Earrings HDT ver - FumoFumo's Earrings HDT ver [URL] https://www.nexusmods.com/skyrim/mods/88678
ACTIVE [Name] Toggle Options - Toggle Options v1.4 [URL] https://www.nexusmods.com/skyrim/mods/84174
ACTIVE [Name] KS Hairdos - HDT Physics - KS Hairdos - HDT Physics [URL] https://www.nexusmods.com/skyrim/mods/70363
ACTIVE [Name] KS Hairdos - HDT Physics - HDT BBP Fix [URL] https://www.nexusmods.com/skyrim/mods/70363
ACTIVE [Name] Wigs - so followers can use KS hairdos with HDT physics - KS Wigs HDT 4.0 [URL] https://www.nexusmods.com/skyrim/mods/73137
ACTIVE [Name] RUSTIC WINDOWS - RUSTIC WINDOWS - 2K [URL] https://www.nexusmods.com/skyrim/mods/54302
ACTIVE [Name] Loks Eyes Standalone with and without glow - Loks Eyes Full Pack [URL] https://www.nexusmods.com/skyrim/mods/66630