File information
Created by
Sam
About this mod
Simply allows you to loot, equip, and temper the armour from Falx Carius. Works properly for both male and female. Also includes various optional files with additional features.
Requirements

Permissions and credits
In the vanilla game, General Falx Carius (from the Dragonborn DLC) is one of the few NPCs whose gear cannot be looted. This mod simply fixes that problem, without any weird missing functionality that needs to be overlooked. I am aware that there are already a couple of mods that do something similar to this, but as far as I can tell all of them are missing important functionality (e.g. no female model), and/or come with extra changes that some people might not be interested in.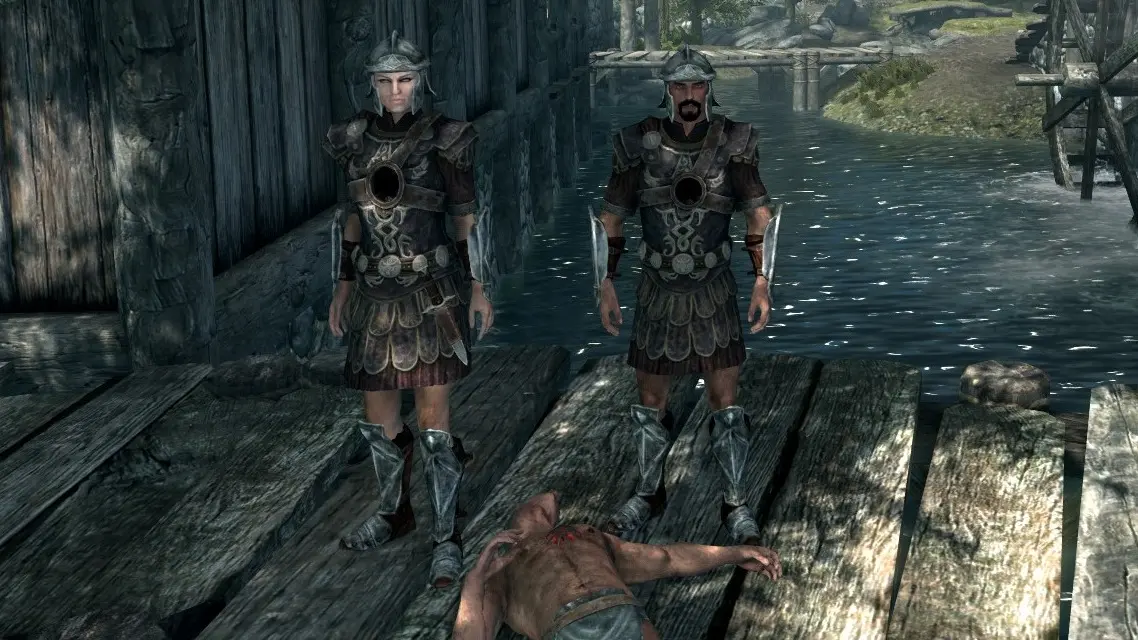 This mod includes two main versions,
choose one
:
Simple:
Flags all of Falx Carius' armour as playable, allowing it to be looted and equipped
Allows all of this armor to be tempered using smithing at a workbench
Includes a properly textured ground object model (what you see in your inventory)
Includes a custom female model based on the male model, meaning it should be compatible with any direct texture replacer as they both share the same texture file
This version is intended to be as unnoticeable and "vanilla-like" as possible
Extended:
Includes all features from the simple version
Allows you to use smithing to clean up and refurbish General Carius' armour at a forge, getting rid of the ash, burn marks and harness (see optional files to keep the harness). This is a cosmetic change only; it does not affect the stats, and it requires the ability to craft imperial armour. There are two different versions that can be crafted, including one version with gold decorations instead of silver/steel.
None of these files change the stats or armour type - it is still effectively just a retexture of General Tullius' armour.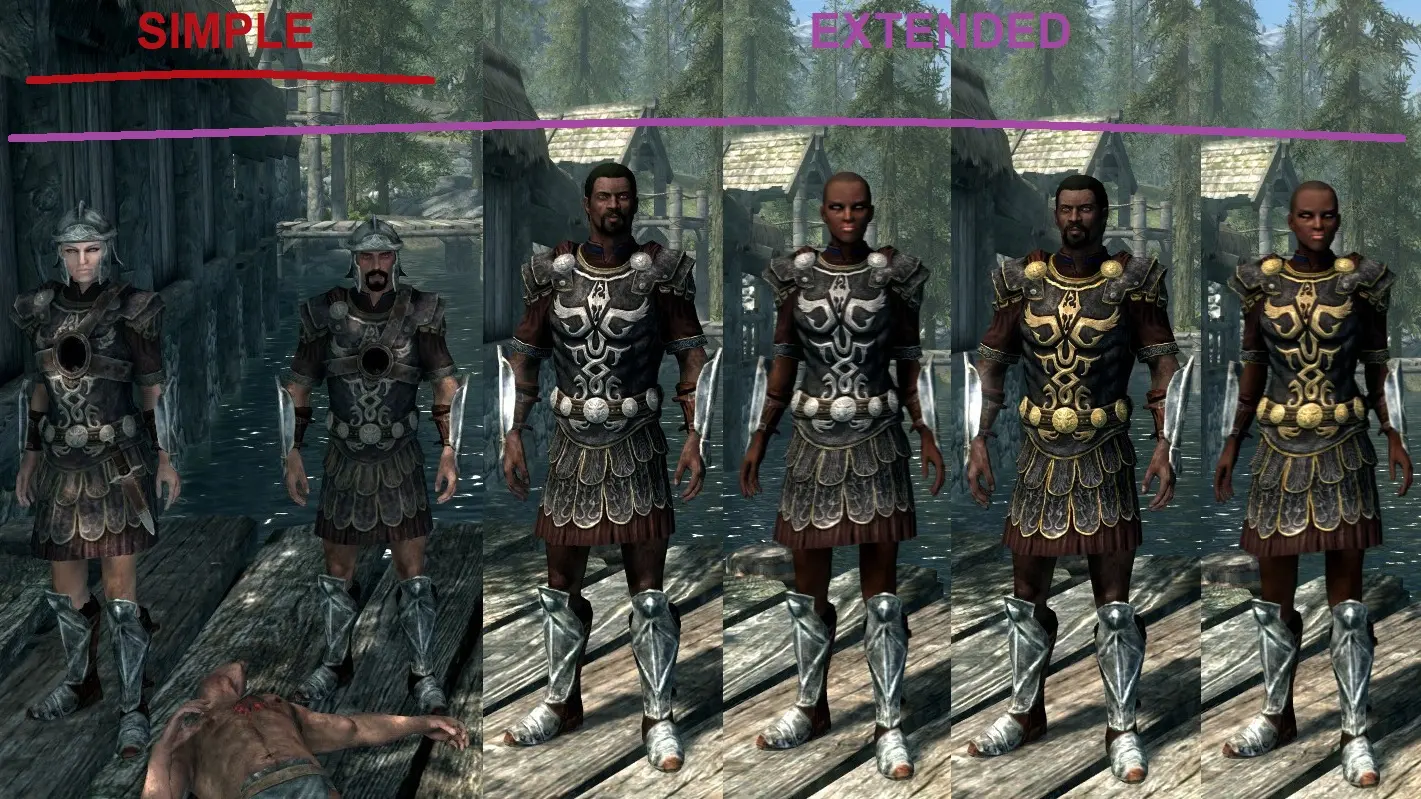 There are also various optional files to customize the appearance of the armour (multiple can be used as appropriate):
Add legs to the original and/or refurbished armour models
Put the harness back onto the refurbished model in the extended version
Special edition version:
https://www.nexusmods.com/skyrimspecialedition/mods/34596/