File information
Created by
dr3wgazmik
About this mod
Super 24 is BACK!
Vivid Colour and balanced brightness, This ENB mod is feature rich, 24 main features to be exact! (Can you figure them out?)
Locked in at 24 fps to give you a pure, and cinematic ENB preset.
For game play and screenshots due to the already low fps!
Requirements

Permissions and credits

Changelogs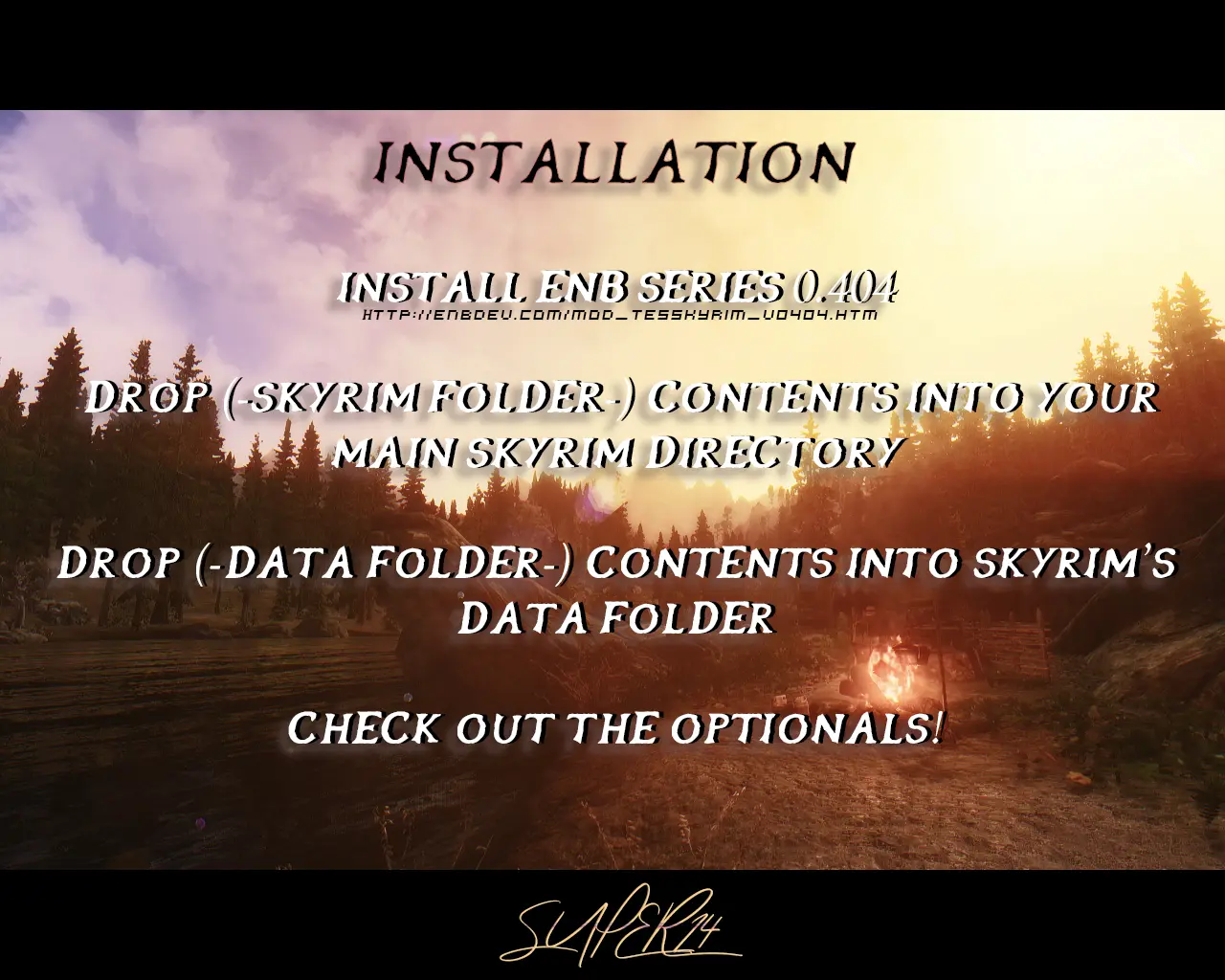 Like this preset but want a high frame rate?

~~~~Open file: enblocal.ini~~~~

(MY DEFAULT SETTINGS)

[LIMITER]
WaitBusyRenderer=false
EnableFPSLimit=true
FPSLimit=24.040001

(FOR HIGHER FRAME RATE)

[LIMITER]
WaitBusyRenderer=false
EnableFPSLimit=false
FPSLimit=24.040001

-OR-

[LIMITER]
WaitBusyRenderer=false
EnableFPSLimit=true
FPSLimit=60.04 (or 144 for 144hrz monitors)