File information
Created by
LvxMagick
About this mod
Over One Thousand New Campfire Items & 15 New Spells & Tools For Role Playing; Containers , Banners, Pelts, Trees, Rugs, Stockades, Cases, Walls & Doors, To Purchase Or Build At The Forge.
Requirements

Permissions and credits

Donations

𝐋.𝐕.𝐗 𝐌𝐚𝐠𝐢𝐜𝐤𝐬  
𝐂𝐚𝐦𝐩𝐟𝐢𝐫𝐞 𝐔𝐧𝐥𝐞𝐚𝐬𝐡𝐞𝐝  - 𝐖𝐈𝐋𝐃 𝐅𝐈𝐑𝐄𝐒
LEGENDARY EDITION

   

SSE BACKPORT  Read More Info On the Orginal Link Below - https://www.nexusmods.com/skyrimspecialedition/mods/11001



"MAKE SKYRIM THE WAY YOU WANT IT"
Over One Thousand Craft-able Campfire Recipes For Role Playing -Trees, Mountains, Roads, Statics, Furniture, Items, Containers, Cases, Special FX, Fences, Signs, Candles, Lanterns & Build-able Stockades  
Campfire Driven!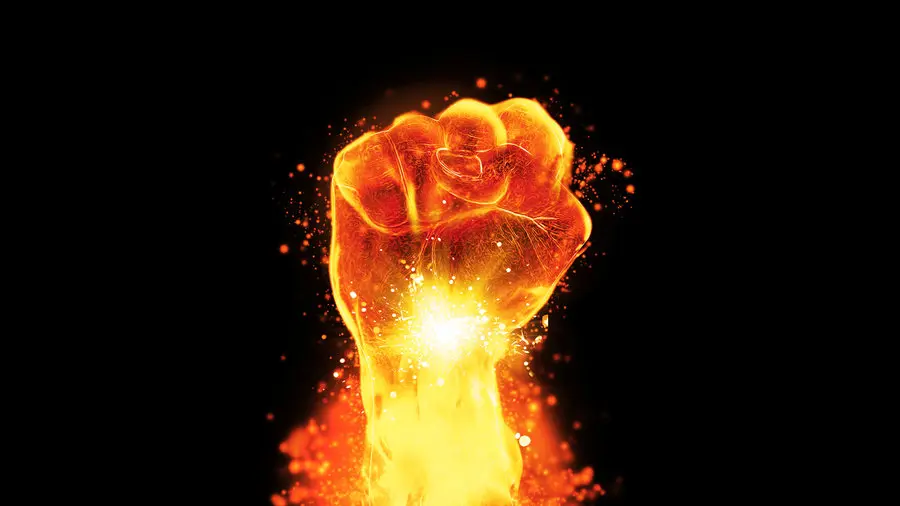 Settlement Building Has Come To Skyrim!!!! 

From Fireable catapults to furniture to banners, wall pelts, weapons cases, doors, altars & statues, candles, rugs, stables & towers, walls, roofs to whole castles & buildings with interiors. Terrain is now placeable, create whole new roads. Trees, tree stumps, tree bridges, flora even run rivers & creeks & mountains where you would like them. This means indoor water, lighting is placeable now. Wall torches can be stuck where you want them. They're all craftable position & place-able with the ability to pick them back up.
There's also Empty Interior cells to use, along with placeable  Lockable" Basement Trap Doors"  & Lockable Containers & Safes.



There's Always Something To Build Or Buy


Placeable Beautiful Statues to paintings. You will find everything you need to decorate & thrive in this world.. Breath new life into a broken economy system by being able to invest into ingredients & materials to build your humble Abode to your vast estates.. There is endless combinations.


Features
Adds 1100+ items & recipes to craft with the option of disabling & enabling the recipes with a lessor power.
Includes a Item adjustment menu to position your items & objects more efficiently, with the ability to make permanent. 
Adds lesser power spells to create whatever your imagination can come up with.
Placeable roads, furniture, crafting stations, banners, trees, landscapes & more.
Includes a fix for the errors caused by old "Campfire Complete Crafting System" PapyrusUtility.dll file in vortex 
Adds a Follower merchant that can be found in the Solitude Winking Skeever with the ability to sell Campfire Unleashed Items.
Adds fast crafting spells for all crafting stations through the add lessor power Options Menu.
Adds a "Creative Mode" that allows you to build any Campfire Unleashed recipe with no recipe requirement so you can build to your hearts content. 
Also SO Much Much More
List of Lessor Powers
Creative Crafting: Alchemy 
Creative Crafting:  Creative Mode
Creative Crafting: Armourer
Creative Crafting: Baking
Creative Crafting: Cooking
Creative Crafting: Enchanting
Creative Crafting: Sharpening
Creative Crafting: Smelting
Creative Crafting: Smithing
Creative Special: Spawn Points
Creative Crafting: Staff Enchanting
Creative Special: StoreFront
Creative Crafting: Tanning
Creative Utility: Toggle Collision Layer
Creative Utility: Toggle Grass
Creative (Options): Campfire Unleashed - Wild Fires
Creative (Option): Turn Recipes Off/On
FAQ
How to get the spells
When the mod starts it will give you the ability to add lessor powers or not, it's your choice to customize your loadout.
You may also use the Options ability that is automatically added to your lessor powers
Some Items Don't have the Positioning Menu?
As I update this mod it will be adding more functionality to the items that so far don't have positioning menus or more functionality.
I plan on continuing supporting this mod for the foreseeable future & the mod is being updated on a regular schedule & basis when I have time to do so.
I Have a Suggestion Is It Ok to Share it with You?
Absolutely!!!
Most of all my ideas have stemmed from the community & I listen to all of them, sometimes I can't do all of them at one time but I do my best, mark them down on the the todo list that is included in my personal change longs & eventually  they most likely make there way into the game.
I Have A Item I Would Like to Request?
Please share it with me I have made numerous items for fans of campfire unleashed & I don't mind seeing if it is possible, one way or another I will respond to your request & let you know if it is feasible. 
Some Versions Have Items but Other Versions Don't?
As the mod continues to grow, there are challenges that are unforeseen, sometimes some items will have to be removed or replaced, or rebuilt..
Allot of the Items in Campfire Unleashed were not made to be manipulated in real time, so sometimes problems will crop up & the best recourse is to remove the item until the problem is solved & the item can be reintroduced in a manner that is safe for the mod & safe for your game.. 
Compatibility notes
This Mod is all self encapsulated, which means it doesn't affect any other mod because everything in the mod has been custom created or copied items from the Skyrim.ESM as to not affect the in game content or any other mod. So it is compatible with everything.
In every update this mod goes through a very thorough check list before it goes live & is published on the Nexus & Xbox
Why Add a NPC Store?
I messed around with adding items to already existing store shop keepers but to keep the integrity of the mod I have decided that I would include a NPC follower that Also acts like a shopkeeper so you can sell your items on the go. He also has his own level list accompanied by Items from "Campfire Unleashed" for sale.
I Found A Bug?
If you happen to find a item that isn't working properly or a bug please let me know here on the Nexus. I will make it a priority to fix it as soon as possible in the next update I release.. Sometimes Stuff slips through the cracks & I don't get the chance to play test every single item I make because Items are being fast tracked with the best quality control I can but, the best quality control is the community. This project has been being developed for years & hopefully years to come that can only happen if I have support from the great community here on the Nexus & Xbox. 
Installation Or Updating
Whenever there is a new update sometimes there is a lot of changes, this mod is simple in retrospect but is a very vast in the area of form lists & scripting..
Sometimes you will be able to update the mod with  little to no effect on your save game but other times the objects that you have place & may have been changed in ether scripts or other features they may not translate correctly to your save game.
So I always recommend uninstalling:
Campfire.ESM
LvxMagicks-CampfireUnleashd.ESM
CampfireUnleashed - Addon.Esp(If Installed)
Resave your Game, then use Fallrim tools to clean it.
Then reinstall them with a clean save to get the best performance because by now Campfire Unleashed is a Unofficial Patch for campfire at this point.
If the Change logs don't state any scripting changes & just adds more items & recipes a update is ok without the hassle of reinstalling everything.   
Credits
THANK YOU SO PLEASE ENDORSE
Modders Resources 
Thanks You To:
Chesko
Oaristys and Tony67 
Artisanix 
Blary 
Tamira 
LOLICEPT 
Elinen 
Stroti and Tamira 
Garnet 
Tony67 
Tlaffoon 
Arion 
Kaizit 
Malo 
Prometheus 
Tony67 
icecreamassassin 
Scarla 
cad435 
LorSakyamuni 
DeviantKaled 
K13RaN64 
Oaristys
Dark Rider 
DarkFox127 (Scripting)
fredlaus and friends 
GendunDrup 
trinityfang
LWatson95
Liam 
B1GBadDaddy(Dummy & Targets)
Elianora
DrMonops(Scripting - 
Hearth Craft
) Interiors
shad0wshayd3(Scripting)
Scrivener07(Scripting)
SsmB_92 (Scripting) 
Pickysaurus(Scripting)
 If You Like The mod please 
Endores
Please Check Out My Other Mods
L.V.X Magicks - Falskaar iNeed Patch 

L.V.X Magicks - Merchant Followers

L.V.X Magicks - Combat Gold Inflation

L.V.X Magick's - ELDER SCROLLS VI - Main Menu Intro Replacer

L.v.x Magicks- Nagamaki Jorogumo
L.V.X Magick's- More Books Please
Dracula Vampire Lord Transformation Music

L.V.X Magicks Rowboats Campfire Patch

& Others