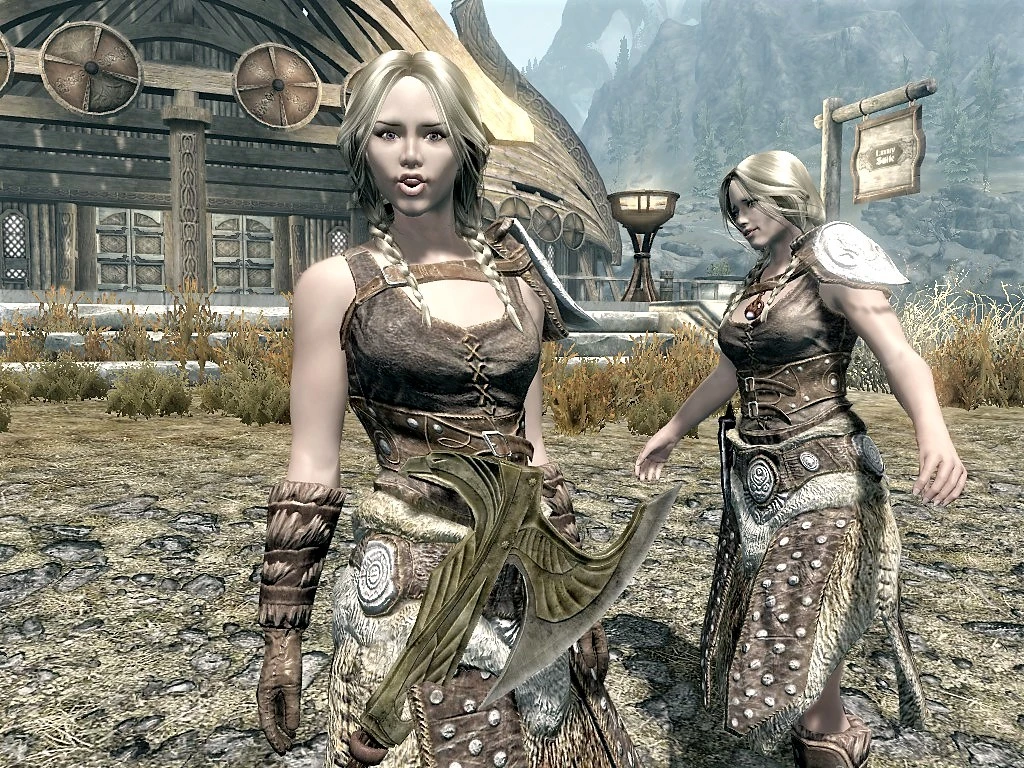 About this image
"I thought... I thought there was something not right with that Khajiit!" the Elder Vilja said emphatically! "I mean he was so shifty looking, didn't you think so too?!"
She asked Graykin, who at the moment was busily stuffing his face with a honey treat and could only nod in agreement! "Those home made sweet rolls were simply delicious!
But didn't they did taste a little... unusual as well!" she concluded, as her Sister the Younger Twin, started humming to herself and skipping around them both, quite happily!
At this Graykin paused and as a dawning realization crossed his mind, he blurted out suddenly, "Say... you don't think that Khajiit happen to put some catnip in the batter do you?!"
"You really think so?" the Elder Twin said sharply. "Well... that would explain the urge I'm getting to chase butterflies now!" Graykin sighed in acknowledgement as Vilja continued, "I'm going to
pull out his whiskers one by one, when I find him!" she started raising her voice! "Can you help me look? M'aiq the Liar is not easy to find!" she looked at Graykin beseechingly. Graykin replied
immediately, "Why yes... yes of course! But first... you wouldn't happen to have some yarn on you, would you?" he smiled hopefully at the Elder Twin!