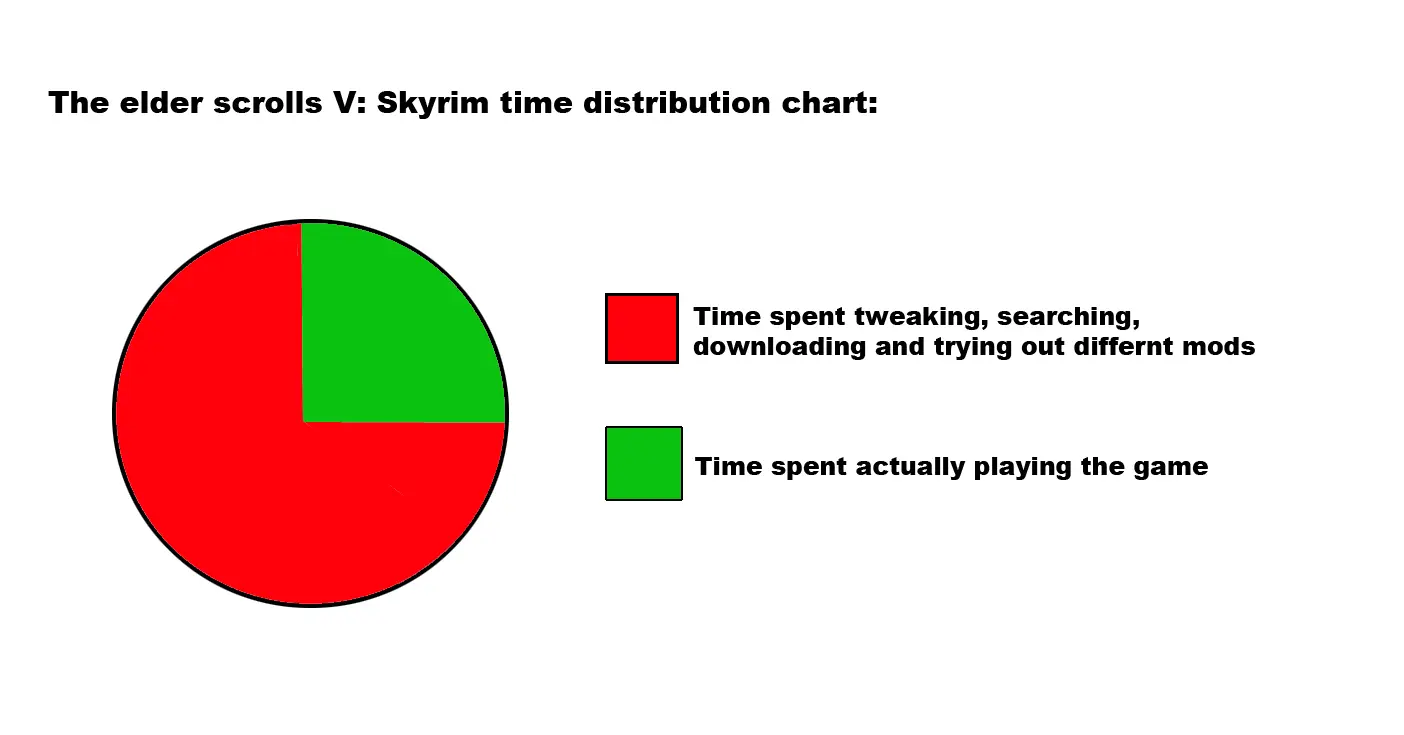 About this image
I made this quick image to demonstrate the amusing routine I've fallen into with Skyrim. I never expected it to get this many views and endorsements, thank you!

* I am aware that the word "different" is spelled wrong, I mistyped it because the image was done quickly, and by the time I noticed it it was too late to remove and re-upload (since the Nexus won't allow image editing). Either way it's not about that, no need to be a Douchey McNitpick and point it out every time. =P

* For the record, I was planning to make the green part smaller (honest!) but wasn't sure people would relate (oh the irony...).