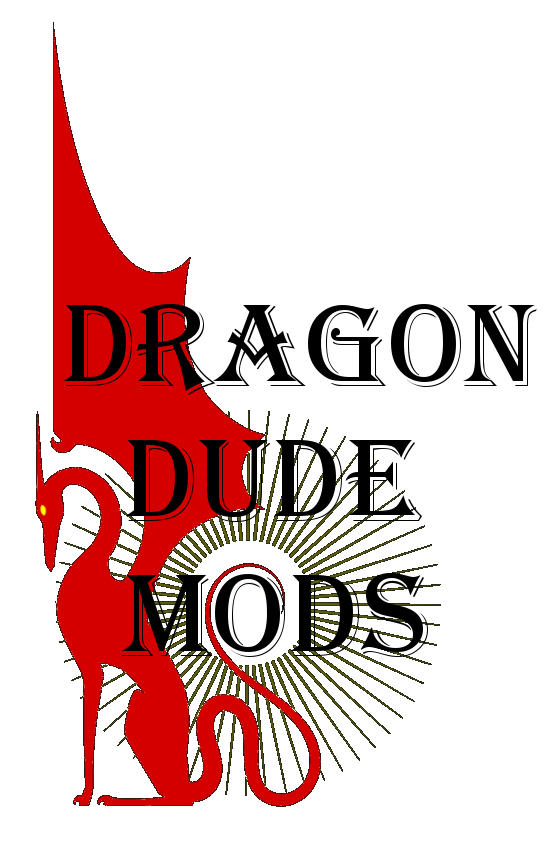 DragonDude1029 here with an all new idea! I've been mulling an idea over for quite a while now and today I decided to put all of my ideas on paper. The idea is Inventory Overhaul, the sister mod of Equipping Overhaul.

So one of the largest annoyances in Skyrim is the system of encumbrance. I understand its purpose and I think it's an almost realistic idea. The problem is, what you can carry isn't just based on weight, but it is also based on volume. Inventory Overhaul will aim to fix that. The primary purpose will be to realistically define what a person can carry when it comes to amount of items based on their corresponding size and shape.

One thing that I think is notable is that the inventory in RPGs like Skyrim is treated like a bag of holding. It is not treated like it is what the character has, but like an unimmersive bag of holding unconnected to the character. This is bad and I aim to change that.

I call this new idea the sister mod to Equipping Overhaul because Equipping Overhaul aims to display what you can carry. Looking at my character without a backpack (and not considering the weight of the items), I could probably carry a single two-hander, two one-handers, a couple of daggers, two staffs, a bow, a shield, and a crossbow. That is the maximum amount of weapons I can have 'on' my character, so technically that should be the maximum amount of weapons I should be able to have in my inventory.

Technically I could even configure the two to go perfectly after that. You wouldn't favourite things to display them, everything you have would be displayed. Mainly because you cannot have more than what can be displayed.

Atop that I could have a set of clothing and a set of armour. Without a backpack I could probably only have a few misc items (everything that is not weapons or armour) as well. Backpacks (and bandoliers) would be fundamental to this mod though. I would utilize those to allow the player to additionally realistically carry what would fit in their backpack. Maybe another dagger or two. A lot more misc items.

Think about tents as well. Certain backpacks do a wonderful job of displaying a tent. A tent. Not tents. Why should I be able to have more than one on my person if I can't really have more than one on my person.

Here's the cool part! I could link the items to the backpacks themselves. So if you dropped your backpack the items that were in the backpack (ingredients, misc stuff, etc) would no longer be in your inventory, because they are in the backpack. Pick that pack up and you will have its items again. Same thing for bandoliers.

Notably, the basis of this would not be a simple replacement to encumbrance. The portion of the mod described above would describe what you could have on your person. You literally can't have more. It wouldn't let you. The second portion would enhance the encumbrance system. Remember, carrying things is based on volume (size and shape) and weight.

So I would configure encumbrance to initially let you carry a realistic amount of items. It would be perfectly configured to suit the volume portion as well. Going over your encumbrance would slow you down (vanilla mechanic). Realism mods like RND and IMCN can lower your max encumbrance based on health. I may even add a cap based on your max encumbrance. So with a certain amount you will be slowed down, but at another point you cannot pick up more items.

This means increasing you max encumbrance level via increasing stamina would not necessarily make you able to carry a crap ton of stuff. That is because it will increase you weight limit, but not your volume limit. The weight limit may even start below the 'volume limit' (though it's not a numeric value). To be honest, I would configure it for maximum realism, so don't be worried about it being immersion breaking or tedious. I wouldn't be making it if I couldn't make it perfect!

One thing this makes me think of is Pumping Iron. As you level up you gain muscle mass from Pumping Iron. This would go perfectly with your ability to carry more weight. It may be a little unrelated though because Pumping Iron is for specifically leveling certain stats and you don't have to increase stamina when you level up either. I may end up having support for that mod in the sense that stamina no longer determines your max encumbrance, but rather you Pumping Iron muscle mass does. That would be an MCM option available to those people who have Pumping Iron.

TL;DR. I will entirely enhance the inventory system to not only be based on weight (which I would hand tweak to perfection), but also based on volume (the size, shape, and location of storage for an item).

I have a base system for the coding of it sorted out. I'm just wondering from you guys: how much would you like it? Worries? Suggestions?

Please remember that, as always, I would make it highly configurable via MCM and make every piece of the mod able to be toggled. Also, this is planned to be an additional mod that will go hand in hand with Equipping Overhaul. The next update for Equipping Overhaul will still be exactly like I've described it in other articles. This will be a sister mod, but neither will be required for the other to work.

Speaking of the next update for Equipping Overhaul. That is still priority over this mod. I will begin on this mod as well as equipping animations for armour (part of Equipping Overhaul) right after I release the next update for Equipping Overhaul (see the Ongoing Rewrite and Awesomeness articles).

While doing that I will slowly work at my Equipment Degradation mod. After IO and the completion of EO I will entirely focus on Weapon Degradation. After that I will work on Ranger Elite in tandem with Courier Between Worlds. Notably, I've been working on Courier Between Worlds all along and it's going quite well. To all those skeptics out there, it is entirely doable and it will be done! I plan to eventually make an article about it, because what I am creating may very well blow you minds! Trading items with other players via an in game courier. Write letters to send to other players via an in game courier. Bartering. Auction houses even! I'll leave that for another article though!

So that's the gist of it! Make sure to voice your thoughts in the comments, I do read them! Dragondue1029 out!