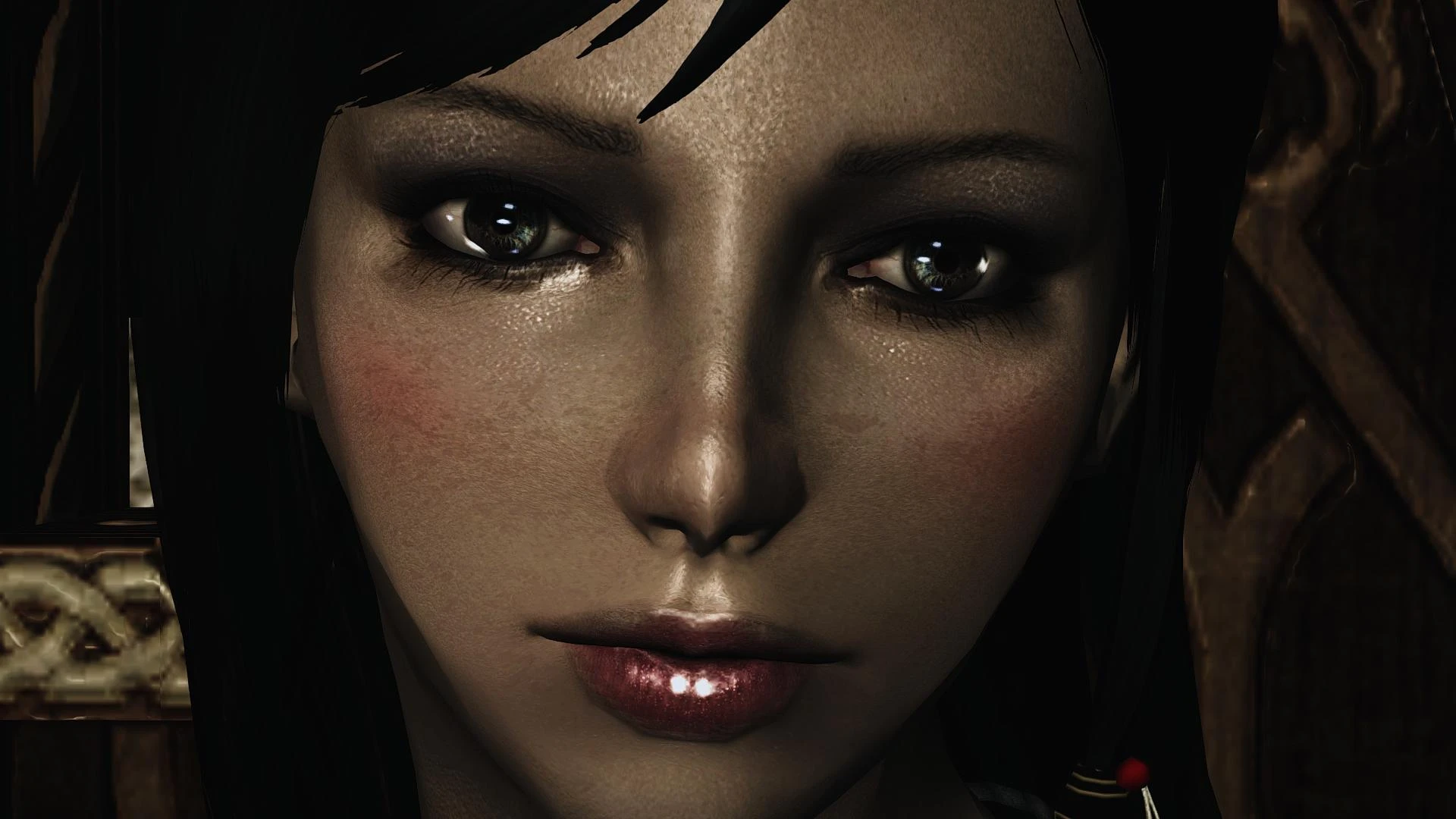 About this image
Here is another screenshot of Laenaya, with a different hairstyle (and clothes, but you don't see them) and a different ENB. Previously, I was using Unreal Cinema, but I've been trying out K ENB.

Now maybe it would be better to use the same hair and hood for comparison (but I didn't want to take an exactly similar shot, so try not to judge based on that)...what do you guys like better?

Here is with using Unreal Cinema: Laenaya Unreal Cinema ENB

In my eyes, using K ENB looks a bit more realistic. And it looks good when actually playing. But I like Unreal Cinema, too. What do you all think?

By the way, no idea what I did...but the hair I'm using in this screenshot. When I first used it, it was all buggy and the textures were broken. No, not that purple stuff...but, the shading and lighting were really buggy with it, just as of yesterday. I didn't do anything, and I tried it today, and then it worked xD.