File information
Created by
bugerry
About this mod
Allows individual scaling of each bone in the skeleton for bizarre results ;-)
Requirements

Permissions and credits

Changelogs

Donations
Mega Morph
Allows individual scaling of each bone in the skeleton for bizarre results ;-)
Scale any body part to any size. This enables a maximum of character customization.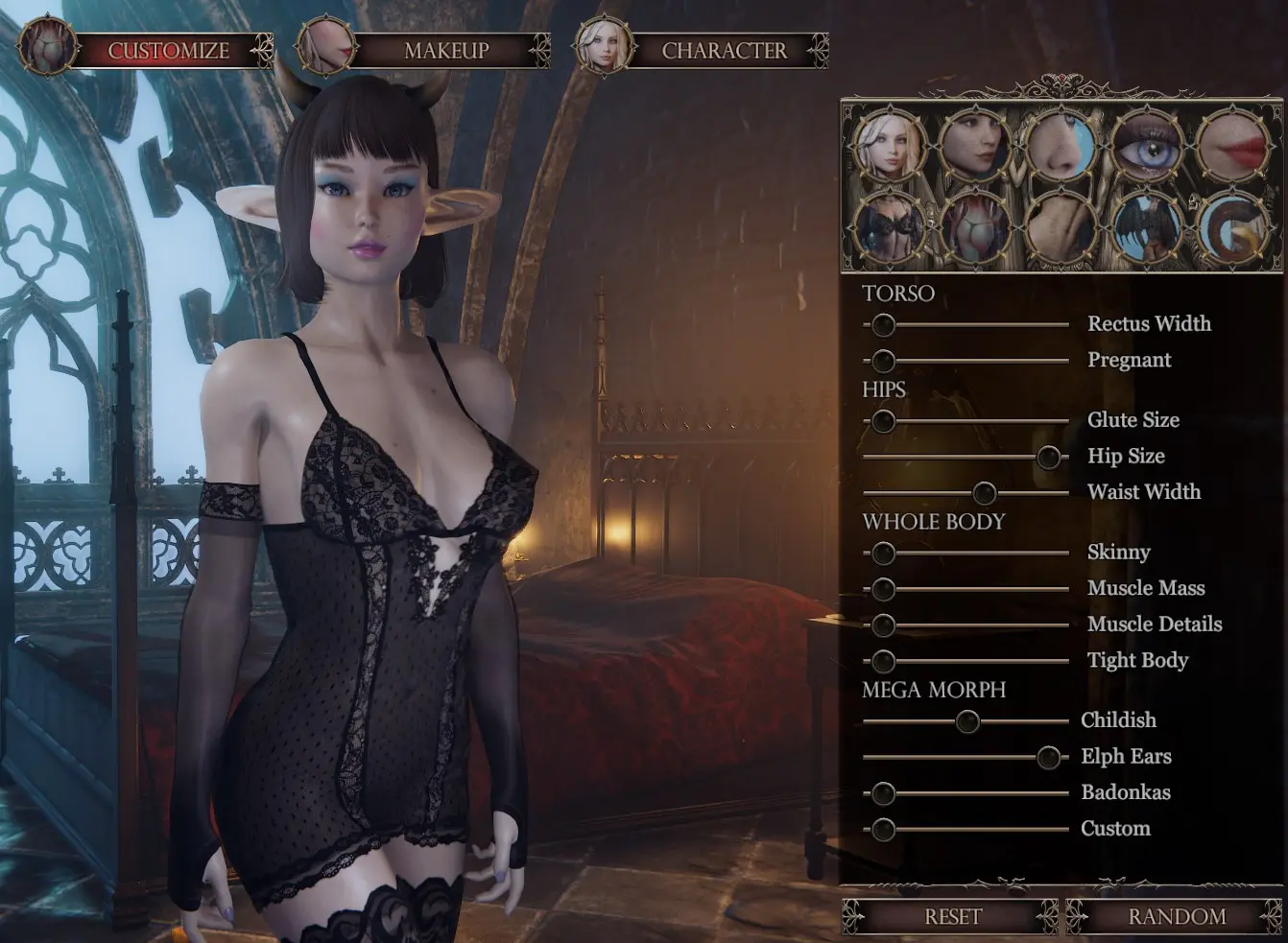 Usage
Mega Morph is now part of the Customization UI in category 'Body'.
Install and use the Configuration Manager to define your own presets.
Morphing will always be applied on the selected character.
Create your own Presets
Open the  Configuration Manager
Edit the bones to your needs
Give your Preset a simple but significant name
Toggle the checkbox 'Save'


Now your custom Preset should be saved and from now on it will appear in the Customization UI


An XML file under `...\Steam\steamapps\common\She Will Punish Them\BepInEx\config\bugerry.MegaMorph.xml` should be created including all presets.
You can write your presets also manually into this file. Those will be loaded at the next game start.


Troubleshooting:
It could happen that your save files get out of sync with the cloud after you've activated this mod.
In this case you should trust your local files.
Backups are always recommended when modding.

Installation
This mod requires BepInEx to be installed for SWPT.  
Detailed instructions on installing BepInEx are here.


Requirements
Change Log:
MegaMorph is now part of the Customization UI
Presets are back
Custom Presets
Modifications are now permanent and stored to the regular save files
Source Code
Follow me on: 
https://github.com/bugerry87/SWPTMods