File information
Created by
MaVeRicK
Frenemies
You guys completely misjudged the big guy. All he wanted was a sandwich, a Jill sa..

Notice how every time Nemesis catches Jill in a cutscene he doesn't hurt her, yet he kills everybody else immediately?
This mod will show everyone that
Nemesis
Fremesis is really just trying to make Jill notice him.
All he does is stalk Jill around raccoon city to show her his big guns,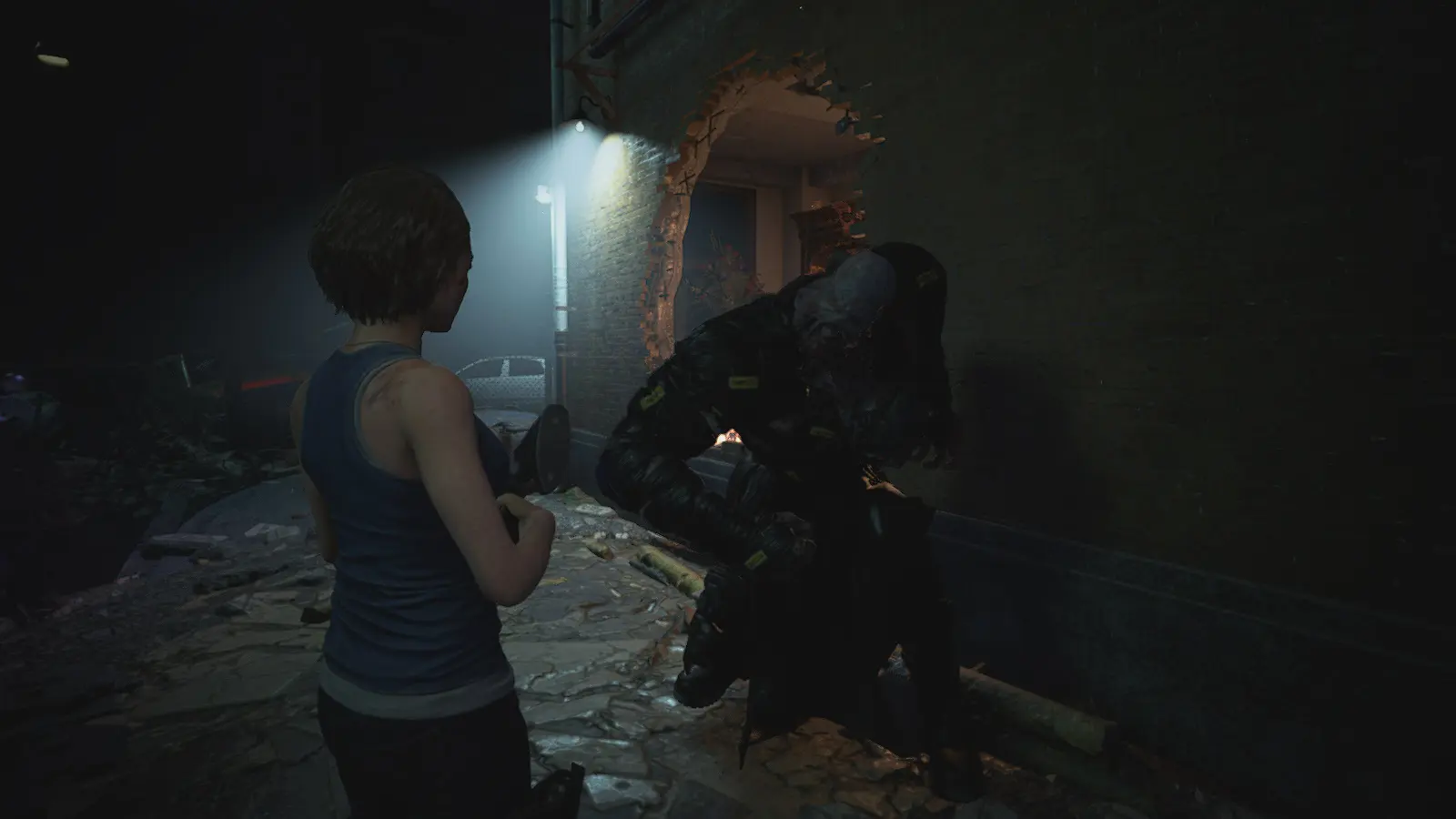 his even bigger guns,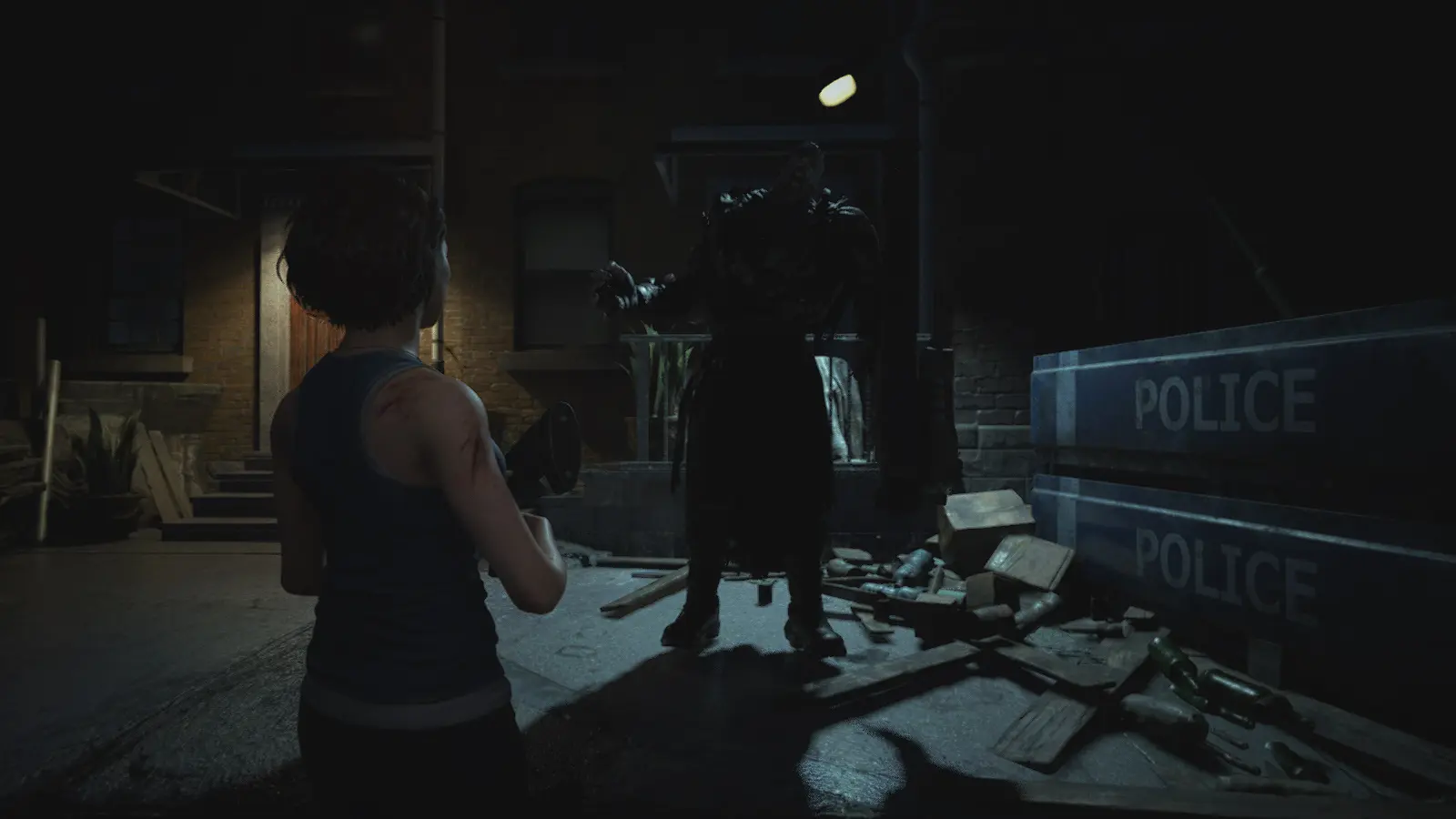 and his err.. yeah.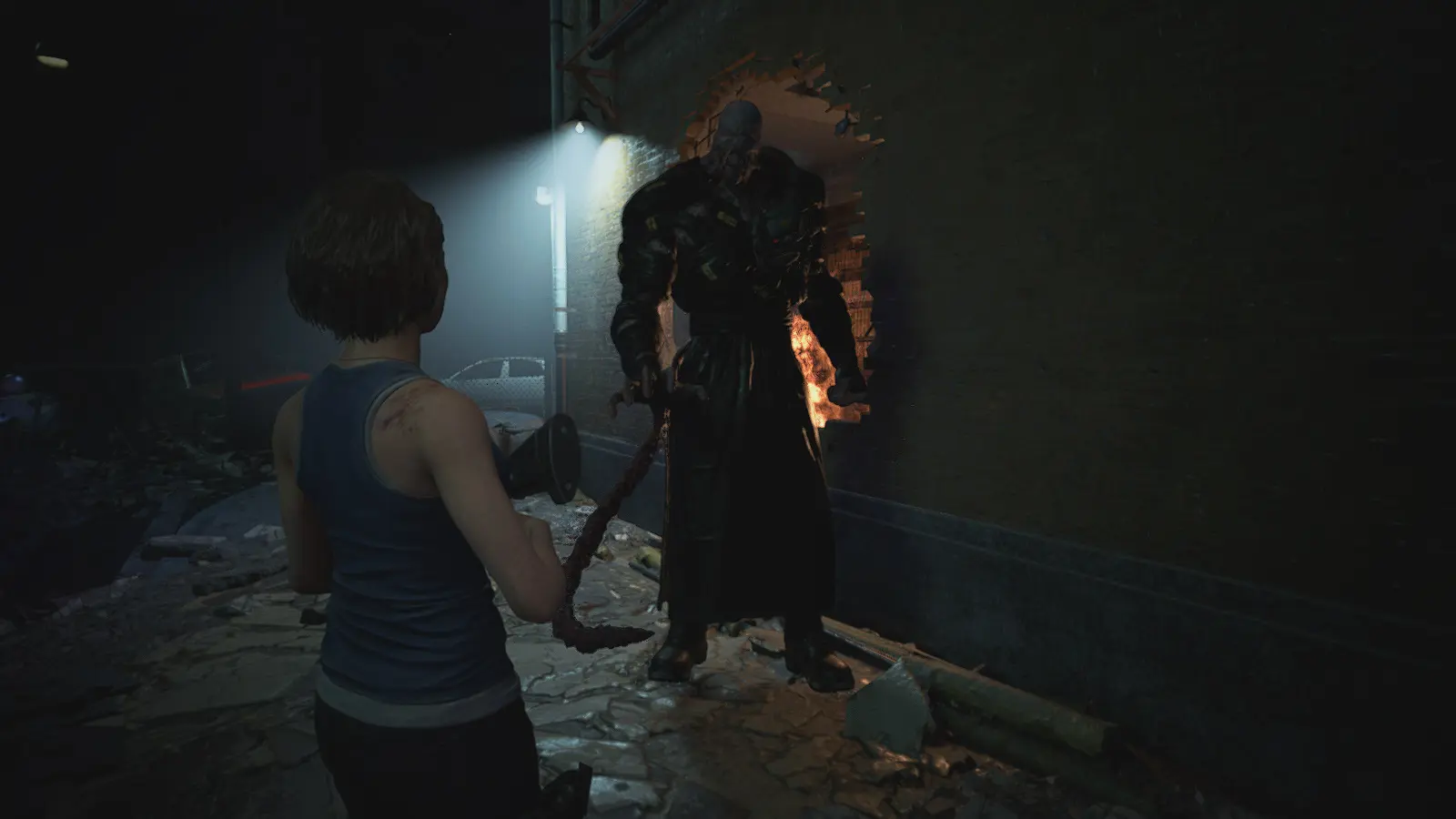 He even gives her gifts, even when she hurts him.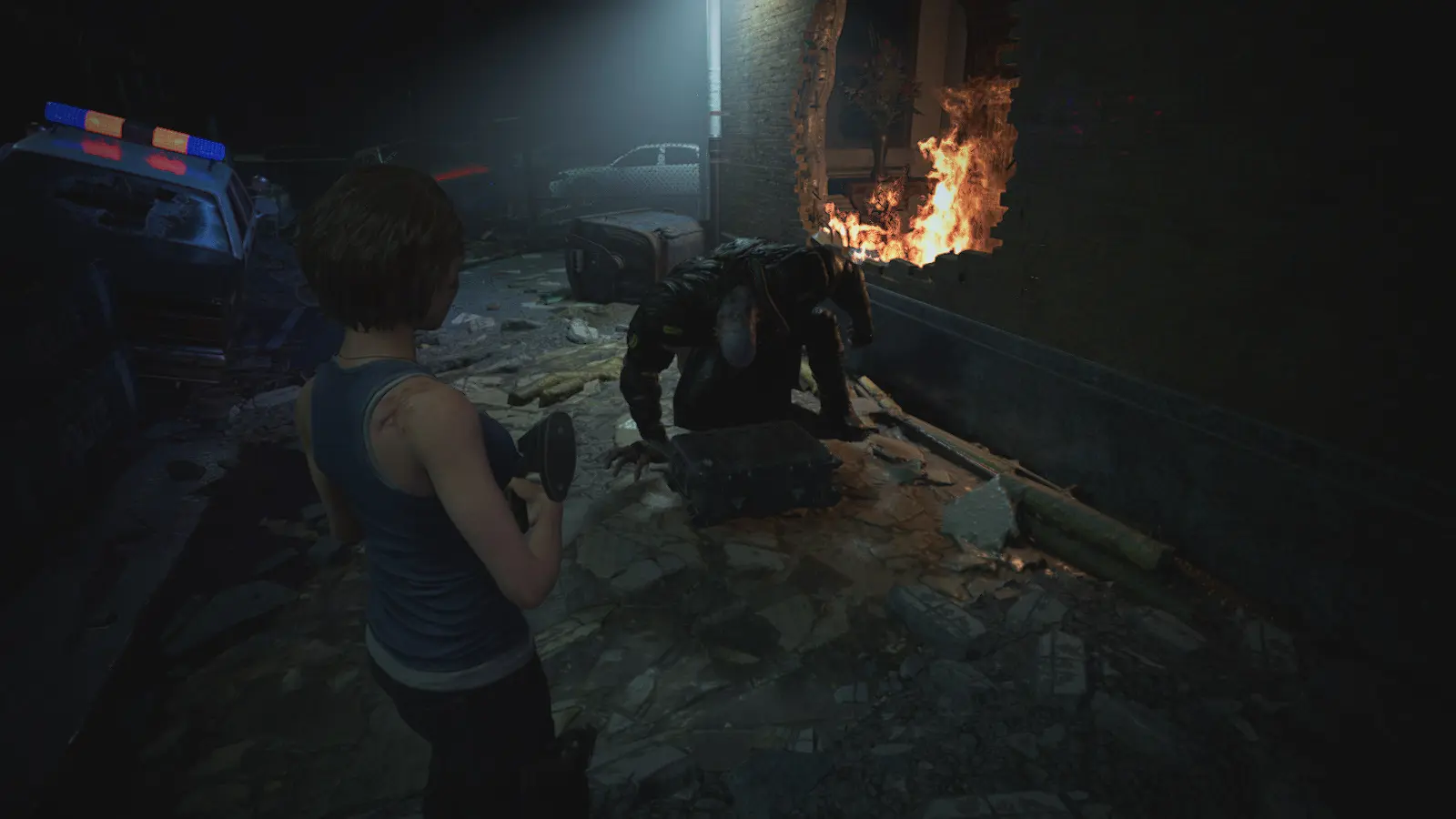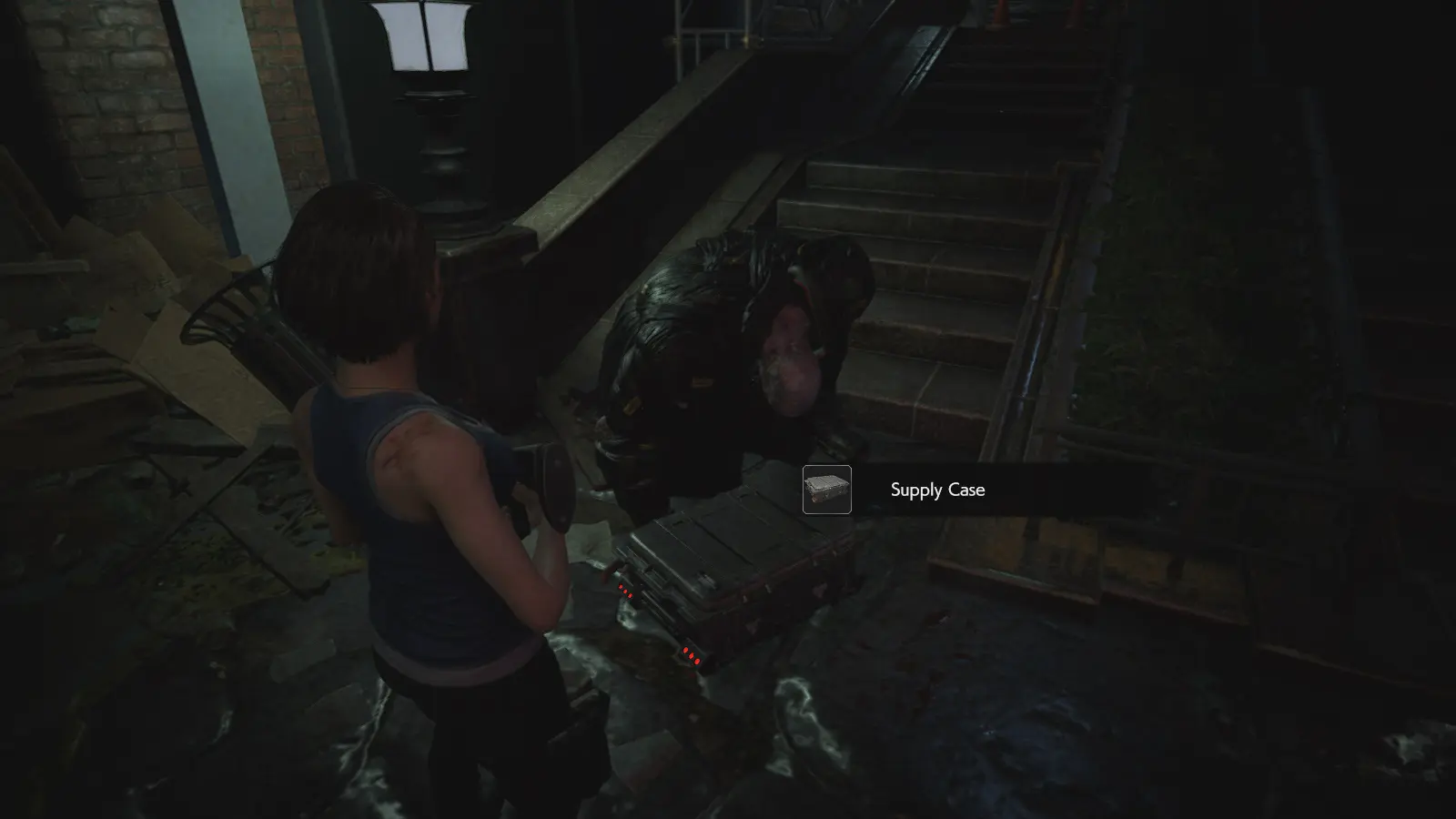 And if anybody tries to hurt her, he'll ruin their day!
Mod Info
This mod works by changes Nemesis behavior files to prevent him from attacking you.
Nemesis will not attack you throughout raccoon city, he will still show up in all the scripted sequences and will try to keep an eye on you, but he won't attack, and he won't get too in your face, mostly.
You can still damage him to get him to drop the supply cases every time, or for fun.
And he will sometimes even attack zombies if they grab you when he is nearby.
This works even when he gets his rocket launcher, he won't try to shoot you with it.
This mod shouldn't break any scripted events, and doesn't effect boss fights or anything after he starts to mutate.
Exceptions
There are 3 cases that -I know of- where you might take damage from Nemesis:
1) Landing punch:
 Nemesis likes to make an entrance by landing in front of you in a couple of places, when he lands he sometimes throws a punch your way, if you only stop running when he lands it won't reach you, and he doesn't follow it up.
2) Flamethrower Sequence:
Nemesis will still use his flamethrower to burn down the building so the fire can still harm you.
3) Rocket-launcher Sequence:
At the end of this sequence when Nemesis is on top of a car he will be able to use his rocket launcher, just run forward to trigger the cinematic.