File information
Created by
GeneralM13
About this mod
Ever wanted to read a book faster, what about slower? or while walking? Guess what? Now you can!
Permissions and credits

Mirrors

Changelogs

Donations
Will this mod work for my version of the game?
This mod should be working fine for the latest version:
41.77
What does this mod do?
This mod allows you to read books faster (or slower if you wish) and also gives you the option to do so while walking!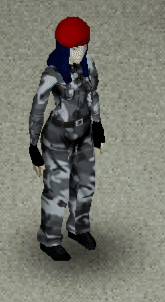 Why did you create this mod?
I created this mod for several reasons:
- I couldn't find a mod that did the same.
- This setting is available for Servers, but NOT for Singleplayer!
- Books in Singleplayer take
TWICE
as long to read compared to default Server settings!
How does it work?
Simple, you start a new solo game, click Custom Sandbox and there you will find 
M-13's Reading Tweaks
in the list to the left.
But i've already started a game, do i have to start over?
Nope! but you will need 1 extra mod to get this to work! and Sadly enough the only place i could find this was on the Steam workshop...
Step 1:
Subscribe to:
Change Sandbox Options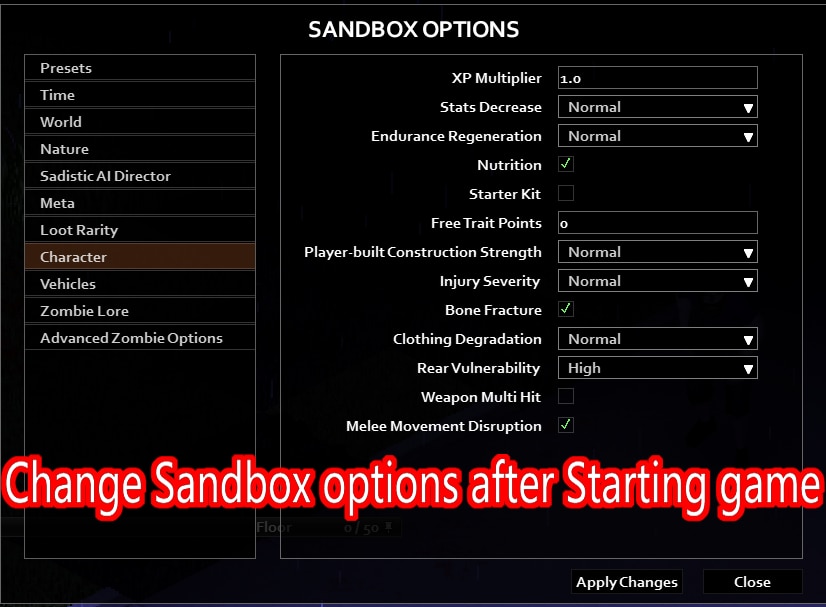 Step 2:
Start the game, click
Load
, click the
More...
button 
and finally click
Choose Mods...

Step 3:
Enable
M-13's Reading Tweaks
and
Change Sandbox Options
, go back and press
Play

Step 4:
In game, rightclick on the ground near you, select
Sandbox Options

Step 5:
Adjust the options under
M-13's Reading Tweaks
and press Apply
Step 6:
Now all you need to do is quit to the main menu and load your save again and you should notice your changes!
I've input a value lower then 0.01 and now my character does not read!
Please note that the ABSOLUTE minimum accepted value is
0.001
. 
Set it lower and your character won't read books!
In case you did this and you can't read any books use the
Change Sandbox Options
method described above here.
What if i do not want to use this mod anymore?
It's save to remove without any issues, the moment you disable the mod the game goes back to the default 2.0 reading speed without any user intervention needed!
Does this work for Multiplayer?
Servers do not need this mod. (they have this sandbox option by default) 
If you do use the setting however it overwrites the "Minutesperpage" value stated under "Other" in the sandbox options
It
should
work in Co-op, but i have not tested this.
Like my content? Please consider endorsing this mod!
And maybe consider buying me a cup of coffee