Modern Billboard (Sign) Pack - Tropical Update
Modern Billboard (Sign) Pack - Tropical Update
File information
Created by
PinkAxolotl85
About this mod
A highly detailed, custom-made board pack that follows a modern, rounded design. Contains 153 boards (All base game animals).
Permissions and credits

Changelogs

Donations




This infographic set has been made and released in full by PinkAxolotl85!
It'll be updated in intervals and will eventually include community modded animals.

Make sure to track to be aware of updates and leave a comment if you liked them!
Comments are highly motivational for me and I appreciate any I get <3

Please be kind when you find errors in these boards and recognise that, despite doing checks on each, I'm just one man.
Saying that, if you find any issues, please feel free to reach out to me; I'll be happy to fix it in any subsequent update!

If you're interested in translating any of these boards, please also reach out to me: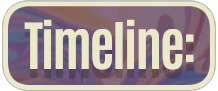 Original & Exhibit Pack: Fully Released
Mod Pack: First core release being worked upon ~ 80 boards
Aviary Pack: TBA
Aquarium Pack: TBA
Oceanarium Pack: TBA
Extinct Pack: TBA


 Download pack(s) here.
 Extract or open the downloaded .RAR file.
 Move the contents from the file to: Documents\Frontier Developments\Planet Zoo\UserMedia
 The images will then be available to use in the game with custom billboards.
     Notes:


 Do not place folders within UserMedia, take the PNG's out of the folders and place them directly there.
 After the latest update (1.11) started overexposing billboards by default, projection Screens give the closest original colour. This one's on Frontier.

I DO NOT ALLOW REPOSTING OF THE ORIGINAL IMAGES TO OTHER SERVICES
Additional Icon Attribution: Freepik, Vexels
Image Attribution: © Original Photographers and Companies
(please contact me if you object your work being included in this non-commercial educational format)
Text Attribution: Wikipedia, Animalia, IUCN Redlist, AnimalDiversity, AnAge Database, iNaturalist