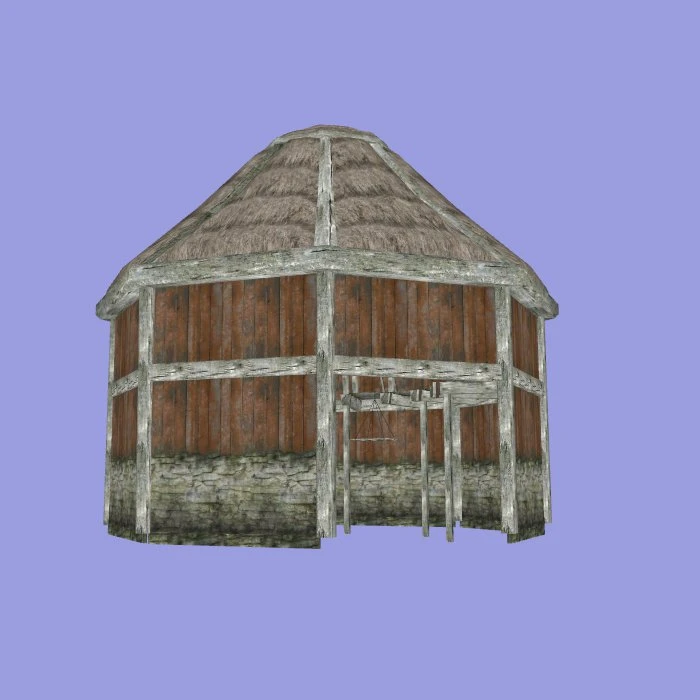 About this image
I've had some free time on my hands lately and taken up modding projects that were gathering dust.

A few years back, I was in the midst of cobbling together architecture for a few of those projects prior
to real life putting the brakes on for me. So now that I've made a bit of progress, thought it might be
good to let folks see some of what has been cooking.

Here we have a Barn model which I created for the WIP - UL Gold Coast Farmlands. This is one of
three new pieces made exclusively for my UL projects, and will undoubtedly find a spot in the Niben
Barnyards also. Although with a different texture pallet.

This model started as one of Oblivimonk's resources. Which I poked, prodded, tore apart, and added to.
In this instance, the orange paint panels will stay. I thought it worked rather well for an Anvil theme. If
used sparingly on just a few unique pieces.

This one is complete with hay lofts, a small rope crane inside, and a fresh collision mesh.