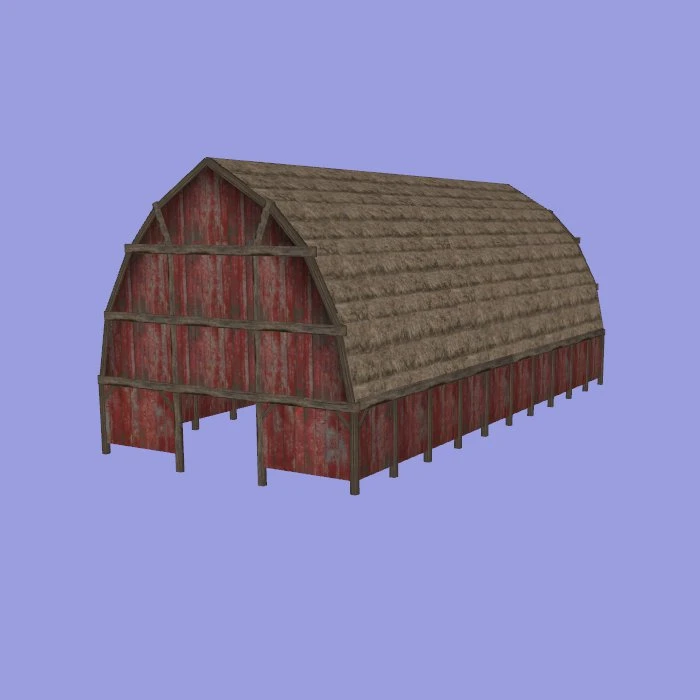 About this image
I've had some free time on my hands lately and taken up modding projects that were gathering dust.

A few years back, I was in the midst of cobbling together architecture for a few of those projects prior
to real life putting the brakes on for me. So now that I've made a bit of progress, thought it might be
good to let folks see some of what has been cooking.

Here we have a Barn model which I created for the WIP - UL Niben Barnyards. This is one of three
new pieces made exclusively for my UL projects. It's much larger than it looks in the pics. The red
paint (classic barn color) is just a place holder. Most likely to be replaced with std vanilla textures 
from Bravil and Leyawiin since the mod is situated in between the two cities.

Still doing a bit of wood work on this but it's very close to being complete.