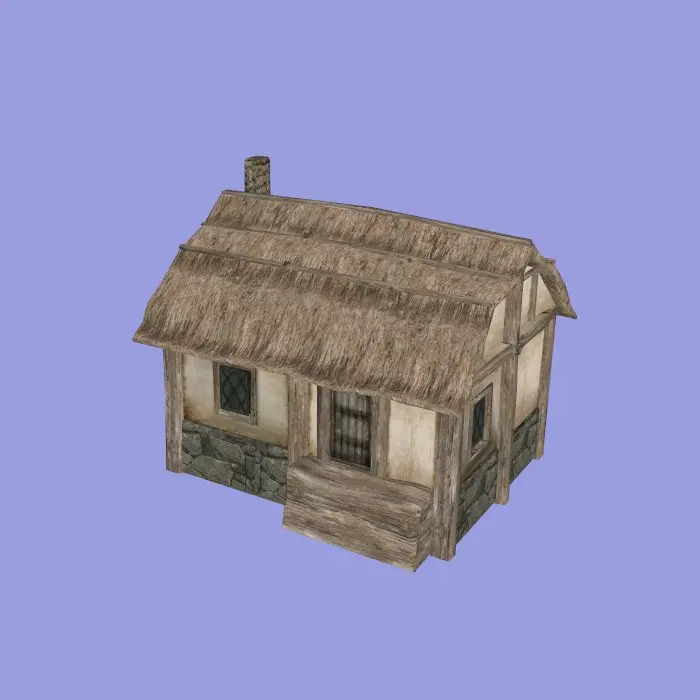 About this image
I've had some free time on my hands lately and taken up modding projects that were gathering dust.

A few years back, I was in the midst of cobbling together architecture for a few of those projects prior
to real life putting the brakes on for me. So now that I've made a bit of progress, thought it might be
good to let folks see some of what has been cooking.

Here we have a small Lower Class / Farm House model that alimal loaned me from the Ubanga mod.
It's a modified version of a Leyawiin lower class home. Which I've retextured with std lower class and
farmhouse textures. Comes with matching interior of course.

I added some exterior woodwork to it, and a fireplace inside/outside. But alimal gets the most credit.