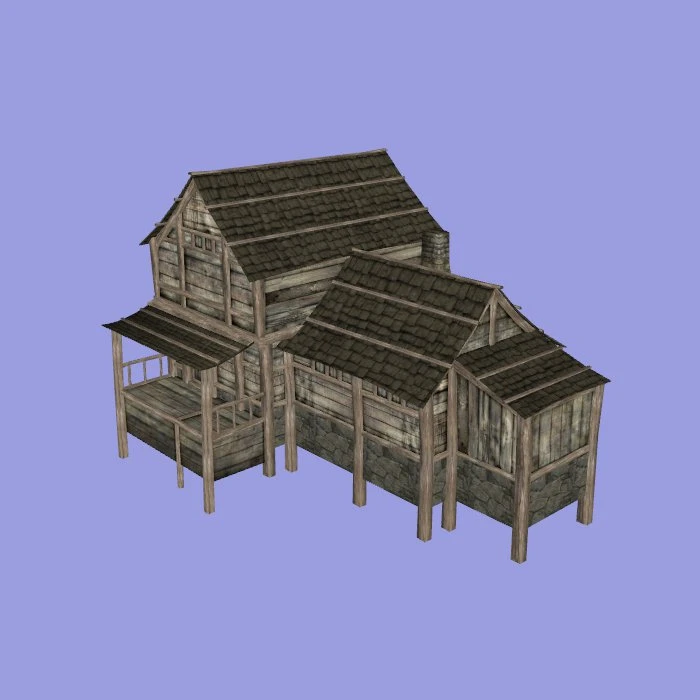 About this image
I've had some free time on my hands lately and taken up modding projects that were gathering dust.

A few years back, I was in the midst of cobbling together architecture for a few of those projects prior
to real life putting the brakes on for me. So now that I've made a bit of progress, thought it might be
good to let folks see some of what has been cooking.

Here we have the Lower Class Tavern model with a small porch addition. This was actually completed
long ago for Settlements Of Cyrodiil, but I never got to use it for anything. I did pass the model on to
Vorians. So it may have made it's way into Better Cities by now.