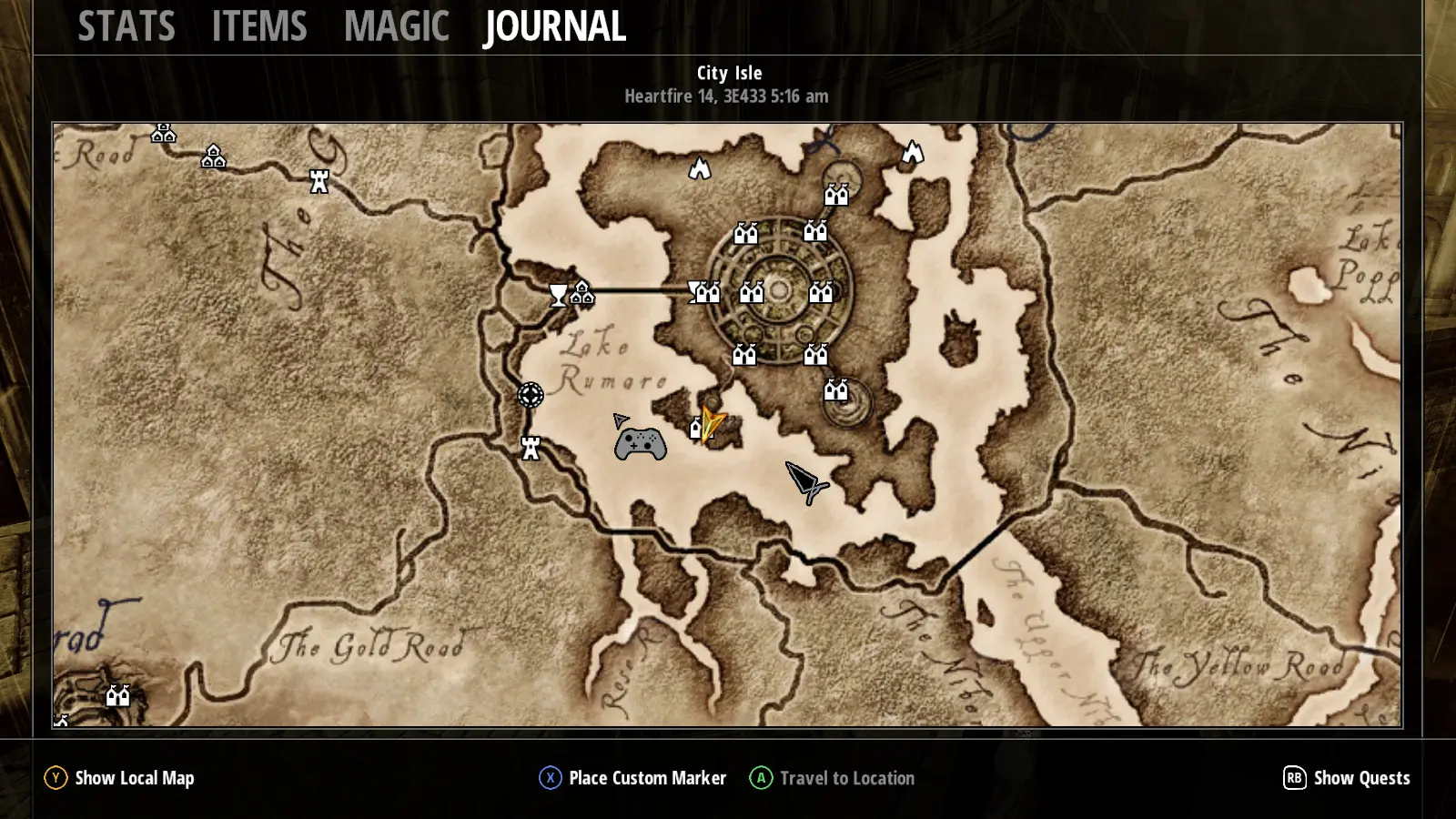 About this image
The MapMenu now has full gamepad support, including special-case code for moving a map cursor and using it to interact with map markers. I didn't want to write code to manage showing and hiding the K&M cursor based on gamepad input (if I do non-essentials like that it'll be post-launch), so I just made the map cursor use a unique texture with the image of a gamepad on it.

Aside from that, menu navigation has context-sensitive gamepad mappings. Generally, you'll use the bumpers to switch contexts (e.g. between the maps, active quest progress, and other quests), the Y button to switch views within a context, and the X and A buttons for context-sensitive actions. Between that and the map patches, the menu is now fully gamepad-accessible and I never have to touch it ever again.

There's no real way to actually show the gamepad-enabled map in action. Even a video wouldn't really convey how much more convenient it is to just use the gamepad instead of swapping to the mouse -- and how much more natural a joystick feels than clicking and dragging. Guess you'll just have to see for yourself when I publish!