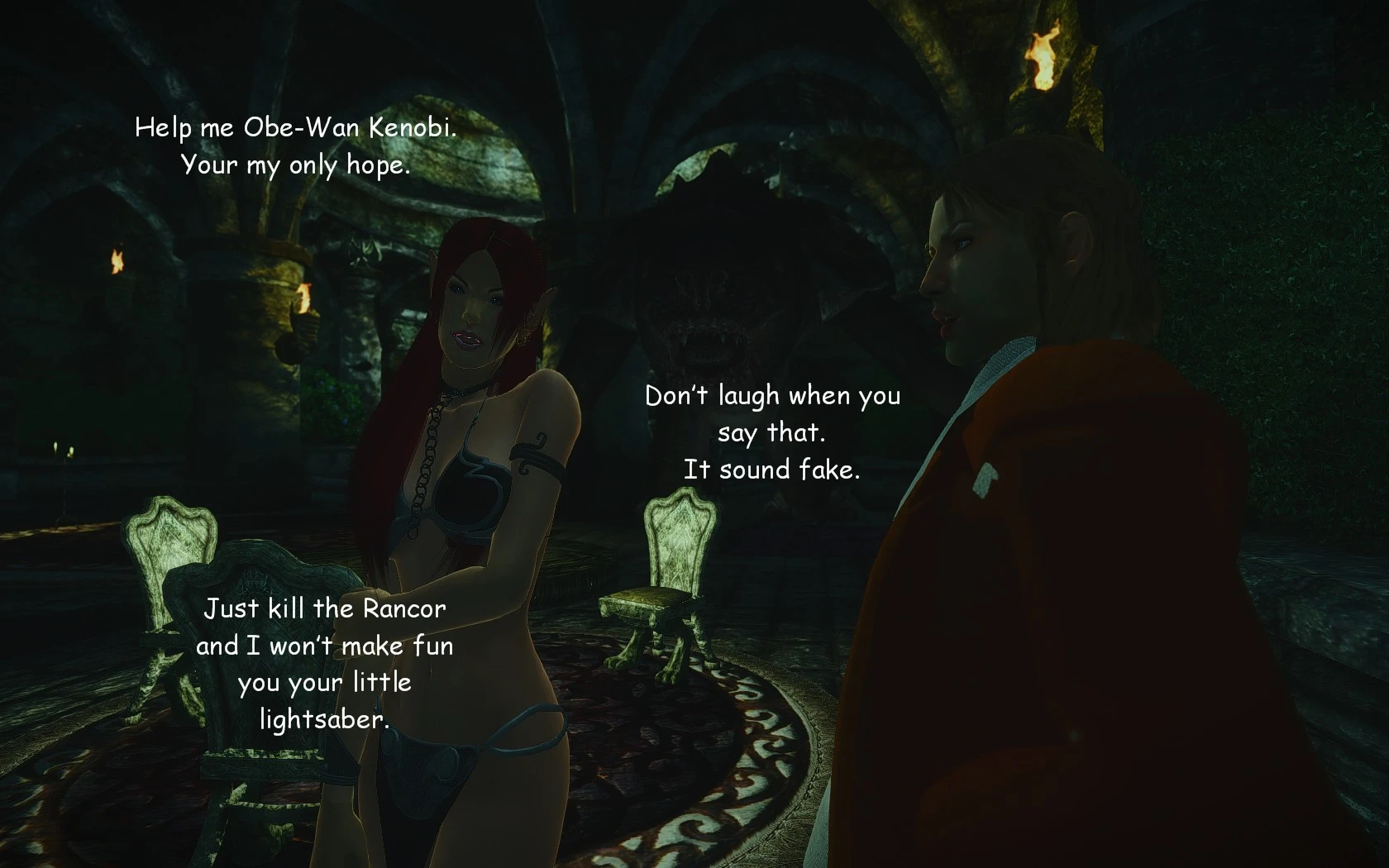 About this image
Mellow: Help me Obi-Wan Kenobi. Your my only hope.
Angel: Don't laugh when you say that. It sounds fake.
Mellow: Just kill the Rancor and I won't make fun of your little lightsaber.

For those who want to know I got this guy in the same 4share folder as the Vampirella costume from a few weeks back. I wish I had saved the address to that persons folder as there where a few other files I wish I had saved copies of.

Also for those who wonder I recently found my old VHS copies of 4, 5 and 6. The ones that where put out before the 97 re-release where they added so much stuff. If those VHS still work is a good question as I haven't seen my VHS player since 07.