TTW - 3.3 - Dual Wasteland Street Lights
TTW - 3.3 - Dual Wasteland Street Lights
File information
Created by
SSpeedyB64-RW2112-Sandman5-DekoMan 91-TJ-RoyBatty-Kazopert-OceanGaming
About this mod
This port of a port of a port of a mod, adds street lights for both Capital & Mojave Wasteland. Original mod came from SSpeedyB64 & RW2112 all the way to me.
Requirements

Permissions and credits

Changelogs

Donations
This mod is known as Fallout Streetlights,this mod has been created by SSpeedyB64 & RW2112 (Go check out and endore their mod : https://www.nexusmods.com/fallout3/mods/8069) then Sandman5 came (Streelights Addendum), and after that Dekoman_91 updated the mod (Simple Streetlights); for TTW both RoyBatterian (Remerge and Overhaul) and kazopert (3.0 Port and Optimization) which i eventually got the permission to post it here.
This is a fantastic mod that adds so much immersion to the game that i consider it essential in my mod list. SpeedyB64 and RW2112 did a fantastic job , hats off to them. Some of them even flicker!
There is also Less Lights .esp which i recommend as well, kazopert who ported this mod to 3.0 said full mod might be a resorce hog so, i would also use this .esp if i were you.
CONFLICTS:
This mod generally replaces vanilla streetlights and as such if you don't have any mods that do not mess with the streetlights, there shouldn't be any conflicts. 
If you have a problem with lights such as this :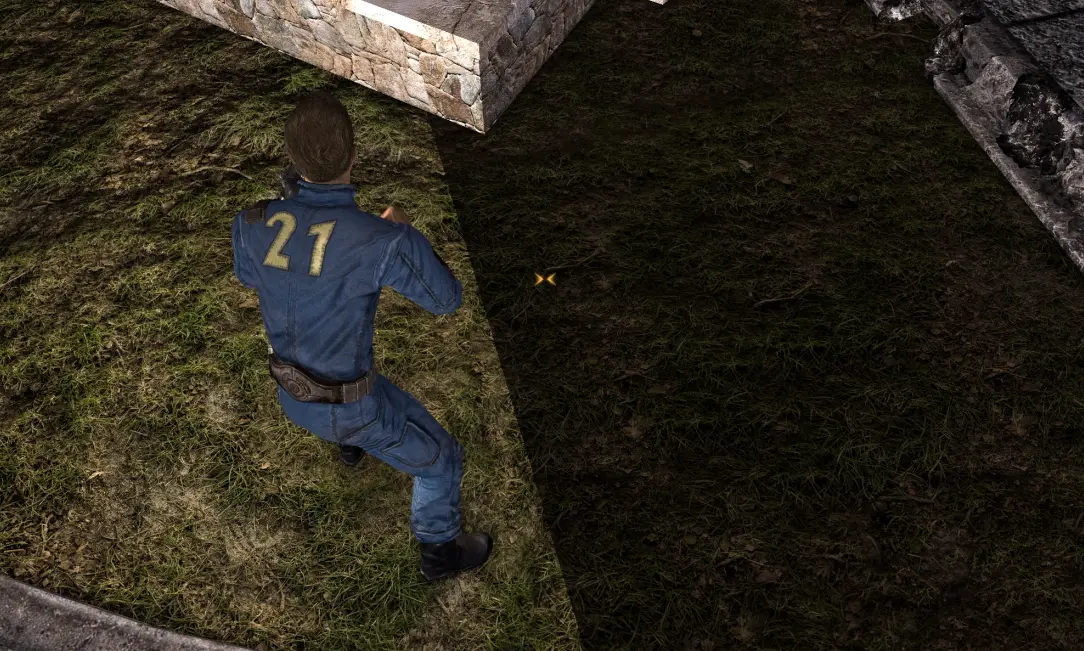 Then check out this mod as well (by stooker25 and emoose) : https://www.nexusmods.com/newvegas/mods/69833
HOW TO DOWNLOAD:
I suggest you use a Mod Manager to download (Mod Organiser 2 is HIGHLY recommended)
CREDITS:
Bethesda and Obsidian
SSpeedyB64 & RW2112
Sandman5
Dekoman_91
RoyBatterian
kazopert