[size=40]Bullet Scar[/size]
by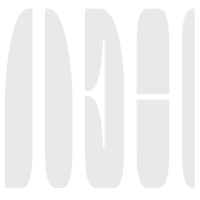 TheFourthHorse
[size=7]
NEW!
User Requested
'Old Ghoul Eye'
Replacement
Textures
Uploaded![/size]
Be sure to check out my new mod:
TFH Rugged Race
[size="5"]
-Introduction-
[/size]
[size="4"]I uploaded these assets as a courtesy to another user who liked the way it looked and decided to turn it into a playable esp for any others who did as well. The idea was to give the courier a more mangled and menacing scar than others previously released. I hope you enjoy it. [/size]
[size="5"]
-Description-
[/size]
[size="4"]These mods add several scarred races to the list of playable races in the character gen menu. To use them, simple select your desired scar race in the character gen menu. [/size]
[size="5"]
-Compatibility-
[/size]
[size="4"]This mod uses vanilla assets for most body parts and only replaces the "headhuman" and "headhuman_n" texture files with my own. Any mod that alters the vanilla assets in a way that makes the vanilla face textures unusable will not work with this mod.
It has been confirmed that this mod works with Breeze Male Body, Roberts, and Type 3 by redter65and laupnamron1991
[/size]
Note: Please be aware that, while they in no way break this mod, hair and eye packs will not appear in these races' lists. This is unavoidable because each race has its own list of usable eyes and hair styles that these types of mods add to. In order for me to facilitate 100% compatibility I would have to download hundreds of megabytes on my slow DSL connection, unpack the BSAs, add hundreds of eyes and hair styles to all 12 or more races for each hair or eye mod, and upload them separately as alternate mods. I would also have to do this EVERY TIME I released a new type of scar for you folks. I'm sorry, but expecting me to do this is asking too much.
The other alternative is quite simple, really. You can do it yourself in the GECK.

To do this you will have to load the esps (the ScarredRace.esp and any hair or eye mods...) at the same time in the GECK. You can either make the ScarredRace.esp active and therefore dependent on the hair styles OR you can make none of them active and use it a sort of stand alone esp/patch. When everything is loaded, you will have to open the list of races and the list of hair styles. Then you have to drag the hair styles into the list of usable hair styles for each scarred race. Once that is done to your liking, you can save the esp, activate it (if you made a separate one) and enjoy.
[size="5"]
-Known Issues-
[/size]
[size="4"]Please remember that this mod was designed to my own personal tastes and was uploaded for the sole purpose of facilitating any others who share it. If there are any mod or game breaking issues, please notify me. Otherwise, if there is anything you don't like about this mod, please feel free to change it yourself.
[/size]
[size="5"]
-Installation-
[/size]
[size="4"]Extract the mod contents into a folder of your choosing, place the "textures" folder and the mod esp into your data folder, and then activate the esp with a mod manager of your choosing.
If updating from a previous version; simply override files when presented the option.
Please see the supplied Readme for separate detailed installation instructions for each mod. [/size]
[size="5"]
-Uninstallation-
[/size]
[size="4"]Remove the folder designated "Scarred Character" from the "texture" folder as well as the "Scarred Race.esp"
Please see the supplied Readme for separate detailed uninstallation instructions for each mod.[/size]
Note:

Remember to switch you character to a different race BEFORE you uninstall if you want to keep him/her.
[size="5"]
-License Issues-
[/size]
[size="4"]Feel free to use the assets as you wish, any credits would be greatly appreciated. [/size]
[size="5"]
-Credits-
[/size]
[size="4"]Huge thanks to
antistar
for his permission and his 'Old Ghoul Eye' mod!
Blame
DevilSP
for talking me into uploading this crap :P
Big thanks to
redter65
for testing this with Roberts and Type 3!
Thanks to
laupnamron1991
for testing this with Breeze Male Body
Another big thanks to
FrikysKiller
for his scar concept![/size]