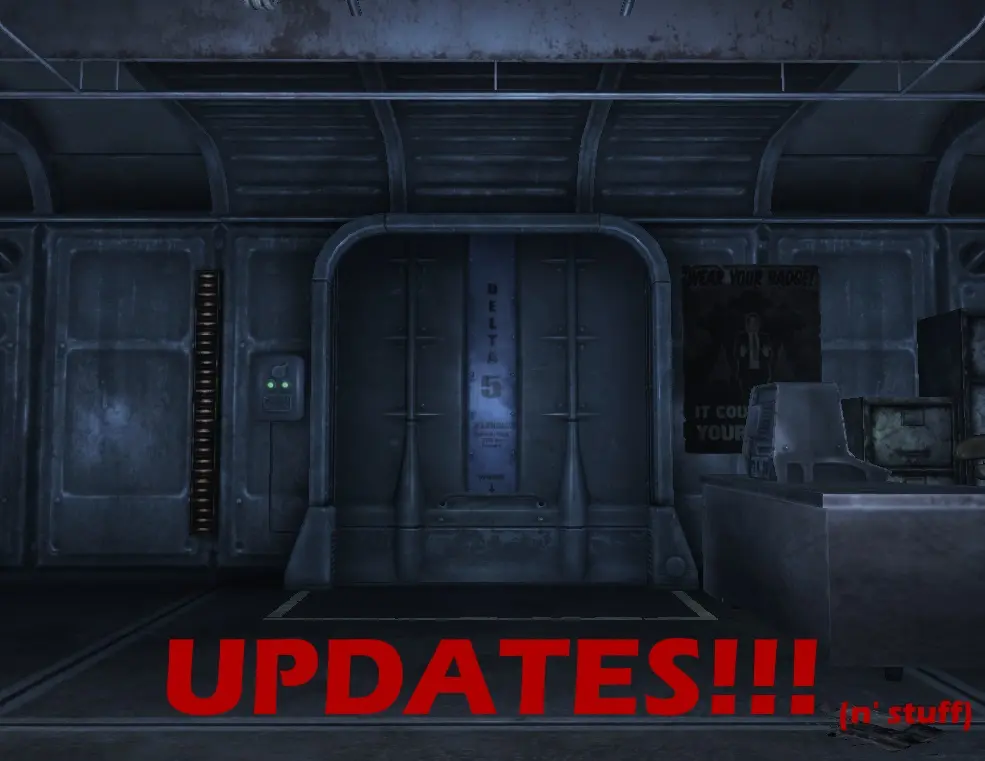 About this image
Thought I'd throw together a little update on some of the mods I've got in development (if anyone gives a shit).

Upcoming Mods:

Alien Exterminator: Screw it, this thing's officially going back on the "it'll be done when it's done" pile. Just saying when I THINK it might be finished would probably jinx it at this point. *cough* voice acting *cough*

Canceled/etc:

The Rabbit Hole: I've made several attempts to try and update/re-release this thing, but nothing I could come up with seemed like it could actually improve the mod. I wouldn't classify this thing as "canceled", just on "indefinite back-burner status".

The REPCONN Blues sequel that I kept teasing a year ago: I already mentioned it back in October, but this mod it 100%, certified dead. I went through a bunch of different ideas for it, but nothing really seemed to work well.


And Now For...

-The Big Mysterious Unnamed Quest Mod of DOOOOM!: Some people might remember all the references to "something else" in The REPCONN Blues. Turns out that those WERE actually references to something. I've got a "don't show off stuff before it's finished" policy, so all you're gonna get for now is a screenshot of a door. I plan to set up a Mod DB page for this thing after I can decide what exactly to do with it.