Today we are talking to mathy79 maker of Medieval Lanterns of Skyrim - which adds a lot of much-needed variety to the various holds in Skyrim - and other stunning visual improvement mods for Skyrim Special Edition.






BigBizkit: To start this off, why don't you tell us a bit about yourself?

mathy79: Well, I am European, I'm in my 30s, and my everyday life includes math and science, some football on the weekends, and lately lots of 3D modelling.

How would you describe the kind of mods that you make?

I would describe them as visual enhancements as I am mostly doing new models and textures, replacing the old Bethesda stuff, adding some extra of my own. I am trying to give SSE a more realistic style and make it look a bit modern and polished.

Your mods are mostly visual overhauls: what makes you gravitate towards making this sort of mod?

My passion for the last two years has been 3d modelling. I actually use, and sometimes abuse, Skyrim in order to somehow materialize my creativity into something that people would enjoy. I am trying to get better and learn more things daily and produce better models both regarding appearance and optimization. Low poly gaming modelling is a challenge that I actually adore and the existence of this amazing community provides a source of critique and feedback required for everything to evolve.

What got you interested in modding in the first place and how did you initially go about creating your own mods?

Nothing impressive here really. I started by porting some mods by other people and doing some simple modifications on stuff made by other people. One thing led to another when I eventually got Blender on my desktop. It was love at first sight and from that point on it was only a matter of time. I spent a million hours trying to create some flora, trees, plants, and had no idea how difficult it would actually be. A year later, when I was done with the flora, I had already acquired a good amount of knowledge around gaming 3D modelling that enabled me to start doing more stuff.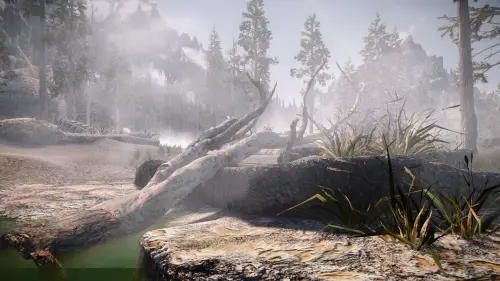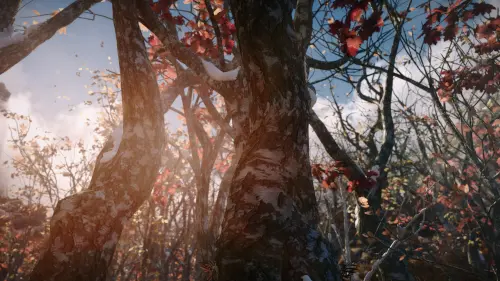 What tools do you use to create your mods and how did you learn how to use them?

The vast majority of my work has been accomplished with Blender, paint.net and Bethesda's CK. I am still using Blender, but I am now capable of working with ZBrush, Maya, 3D-Coat, 3dsMax and Substance Painter. Of course, no mod would ever exist without the available scene tools NifSkope and xEdit.

I learned to use 3D related software by spending time with them. There is no other way really. Sure there are helpful tutorials out there, lots of them, but to be honest 3D modelling and gaming 3D modelling are two different things and the latter is way more demanding and time-consuming than the first.

Do you have any favourite mods from other authors?

Yes, certainly, lots of them. I really enjoy the things those guys of the Cathedral Project are doing, especially their weather mod. The realistic lighting overhaul is also one of my favorites, extremely well made and detailed work by those amazing dudes. I like DeserterX's armor and clothing gems, Metalsaber's NPC overhauls, Frankfamily's awesome armor and Johnskyrim's cant-get-any-better-than-that 3D models. Lately, I very much adore those little creature mods by rougeshot. Those actually make a huge difference in visuals.

Do you have any hobbies outside of modding and gaming?

The last 2 years I have been spending almost all my free time on 3D modelling. It's addictive! I am currently addicted to it. Not sure if this will fade and go away at some point, but at the moment it's literally eating my free time. I do enjoy watching and playing football with friends as much as swimming on Sundays. Sometimes I spend the whole night with an online chess group, but those times are getting fewer and fewer nowadays.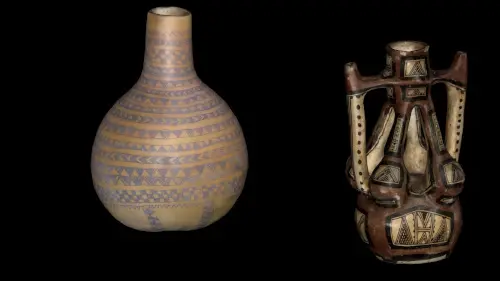 What about other games you like to play? Have you ever made mods for other games or would like to?

I've played chess online ever since I was a kid, I still do. Sid Meier's Civilization series has always been my favorite and I also used to spend some free time in the summer with Football Manager. I have never attempted to make any mods for other games, it's only Skyrim for me. I have been involved with the Beyond Skyrim projects lately - not sure if this counts as 'other games'. I will certainly try to do some nice modding with them if I can.

What would you recommend to users who would like to get involved with modding?

It's addictive. Not because of the nature of modding itself, but mostly due to the way this community works. The whole process of making something, big or small, and have it instantly evaluated by so many people, this is addictive as hell. Within the depths of this community, there is infinite talent and wisdom hidden. I've met people in the scene that are so talented it's hard to believe it. Thats in all aspects of modding, not just the visual part. To anyone that would be interested in getting involved with modding, I would only recommend being open to the people of the scene. It's the community that will provide the motivation and knowledge at the same time. 

Is there anything else you would like to say to our community?

What's there more for me to say? I am proud of it. It's not a common thing for a gaming-related community to keep up these standards. I will try to be part of the community for as long as possible.

Thanks a lot to mathy79 for taking the time to respond to our questions. As always if there are any mod authors or mod projects you'd like to hear about, don't hesitate to send a message to Pickysaurus and BigBizkit.