Do you like memes? Do you like the idea of winning one of 3 GOG keys for a game of your choice? Then we have great news for you: submit a fresh modding and/or gaming related meme and one of the three game keys could be yours!

With our last Community Screenshot Event having been a great success, we thought it's time to run another enticing event, this time centred around humour and fun in the form of modding memes!

Modding Memes

What we mean by that is, essentially, images depicting modding and/or gaming related content garnished with a humorous caption. 

Here are a few examples of what we are looking for: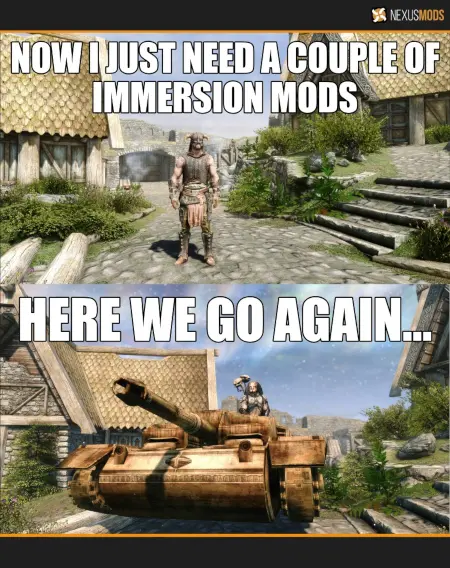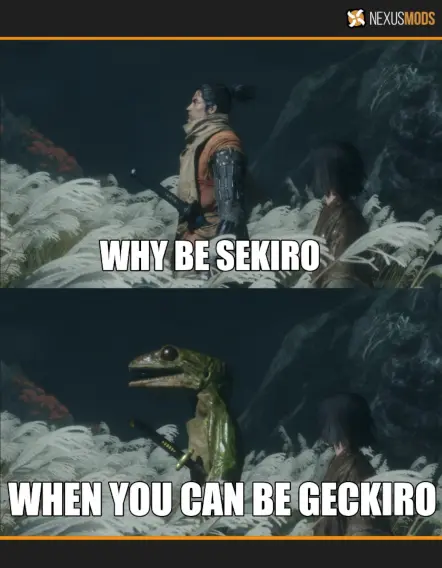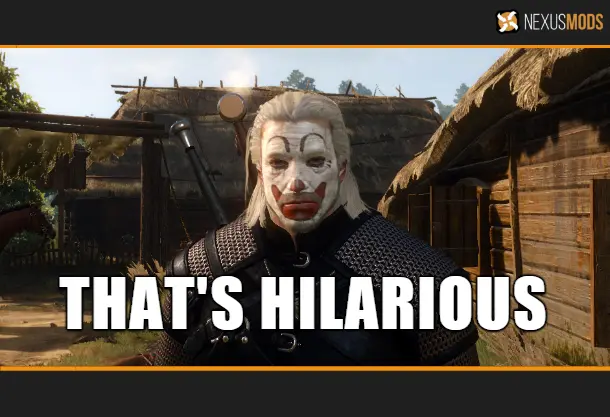 These, however, are just examples and you are invited to get creative. You can use freely available tools such as meme generators or imgur to create your memes from a template or from your own image (preferable).

Please note: while we understand that there is a time and place for "edgy" or political memes, this event is not it. All submissions need to adhere to our site rules and be appropriate for all audiences. In other words: the memes would need to be something you could show to your grannies, little brothers, nieces etc.

Prizes

Our friends over at GOG.com are running a "Created with Passion" sale (starting today 03:00pm CEST) with amazing discounts for loads of great DRM-free games and we got some pretty neat prizes from them to give away to you guys!








In total we will be giving away three game keys for a game of your choice on GOG.com (excluding preorders). One key will go to a random participant, while two keys will be given away to two randomly drawn memesters from the jury selection consisting of 10 memes that our Nexus Mods jury will be choosing.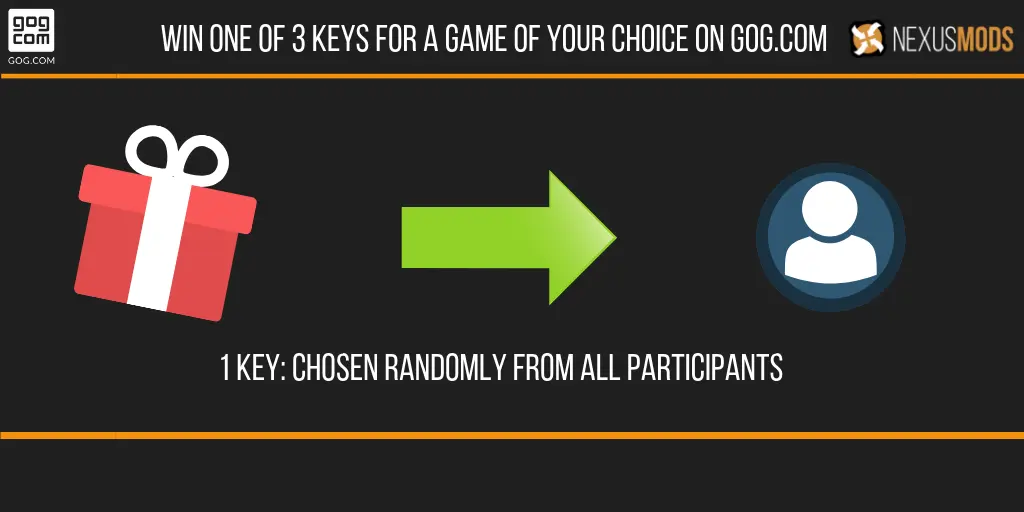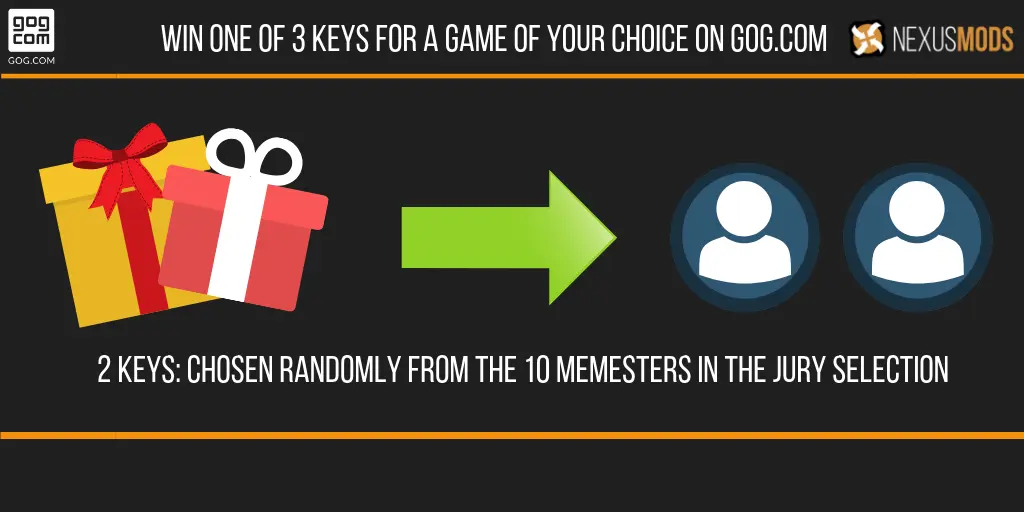 Jury Selection

Humour is, of course, very subjective, but we will try our best to judge based on the following criteria:


Humour
Creativity
Aesthetic appeal

Bonus points if...


the meme is related to modding in particular
the meme is showing off mods
the meme is extra dank
How to enter the event
Create at least one meme i.e. an image or collage of images depicting (ingame) modding/gaming content with a humorous caption.
Upload your meme to the public image share (site rules apply). Please use the "Funny" category - where applicable.
Fill out the event entry form here: Click here to enter for a chance to win one of 3x Winner's Choice GOG keys.
Make sure to provide your email, Nexus Mods username, and the URLs linking to your memes on the image share.

If you do not fill out the Google Form, you are not eligible to win a prize!

The event will be running for two weeks from today Monday, 1st July until Monday, 15th July 04:00 PM (GMT+1). Make sure to submit your entries before the end of the event if you would like to participate. 

Please take note of the rules of participation as well as the general terms and conditions below.

With that all being said, we are all very much looking forward to seeing what memes you can come up with. Best of luck to all participants and feel free to share your thoughts and links to your memes in the comments below! If you would like to provide additional feedback, please post it in this dedicated feedback thread so we can keep track of it.

Best of luck, all!

Participants - Entries - Memes


Prizes - Jury Selection - Community Selection


General Terms and Conditions